The Meaning And Love Behind The Music of Disney/Pixar COCO #COCO
The Meaning And Love Behind The Music of Disney/Pixar COCO is so important.  Today I get to talk about the heart of Disney/Pixar COCO.  At least what I see as the heart of COCO.  I think anyone who has seen the film will agree that family and music are at the heart of COCO.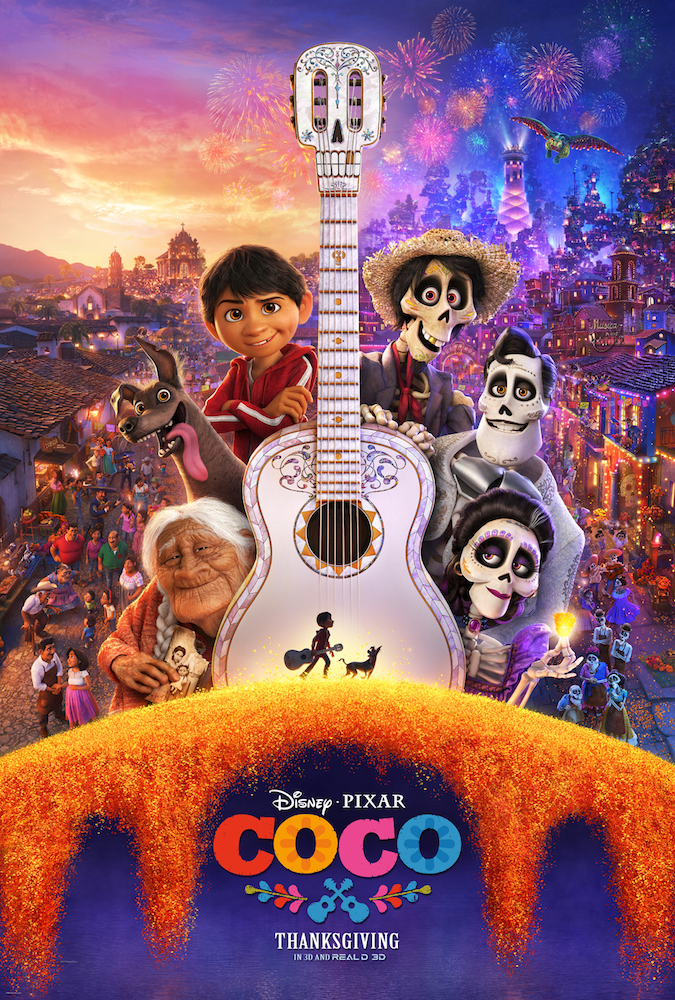 The right music brings out strong emotions of love, hate, sadness, happiness, romance, and every other emotion you can imagine.  I was given the amazing opportunity to sit down with Michael Giacchino (Composer), Germaine Franco (Songwriter/Arranger), Camilo Lara (Consultant), Adrian Molina (Writer and Co-Director) & Federico Ramos (Guitarist) who all helped create the music for COCO.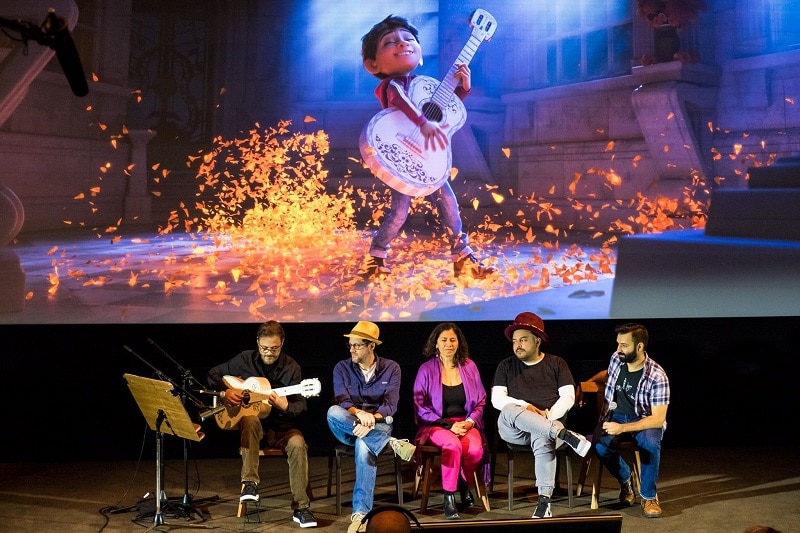 According to director Lee Unkrich, "Coco" is about family, about connecting with loved ones, and about pursuing your dreams. And it's all rooted in music. "'Coco' has music in its DNA," says Unkrich. "Culturally specific music shapes the film. Some characters are musicians, while others want nothing to do with it.
"We wanted both authentic Mexican music and original songs," continues the director. "We encouraged the team to be true to traditional Mexican music, but gave them the freedom to make embrace new sounds." ~ Disney/Pixar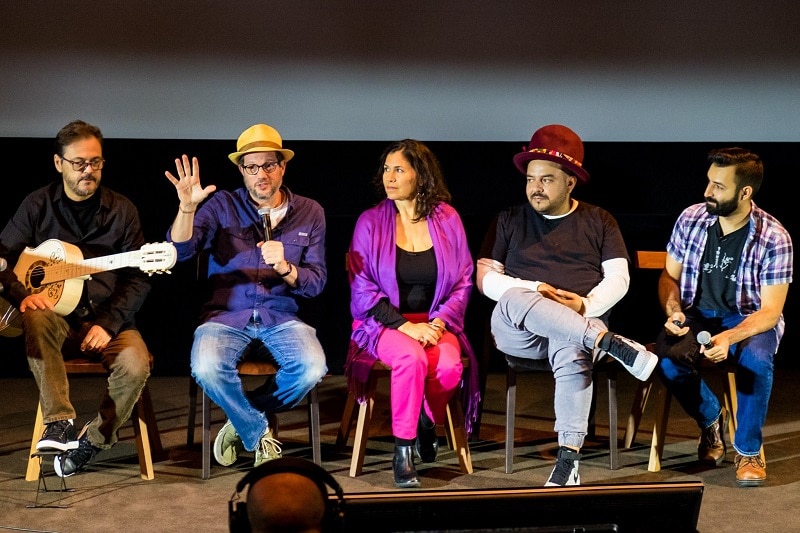 Music has a way of making or breaking a movie for us.  It is the glue that holds our emotions during a film.  Whether it's the scary movie in a horror film or the upbeat tempo of our favorite comedy; music speaks to our souls.  The music of COCO has an enormous influence over the story as well as our emotional connection to the film itself.  Although it's not a musical, you can definitely relive the movie just by listening to the soundtrack.  Just let the music guide you through the story.
Score
"Coco" features an original score from composer Michael Giacchino, who wrote the Oscar®-winning score for Disney•Pixar's 2009 film "Up." "Our main goal is for the audience to walk away from the film feeling like they visited Santa Cecilia and spent time in the Land of the Dead," says Tom MacDougall, executive vice president of music at Disney. "If we can give them an authentic musical experience, it will help them make a lasting connection to the film."
Filmmakers called on Germaine Franco to supervise the orchestrations of the score, infusing them with Mexican flavor. "We really wanted to marry this idea of original music with elements of Mexican music without feeling like it had to be 100 percent folkloric," she says.
Franco, a prolific and successful composer and music producer who composed the score for 2015's "Dope," is Mexican American and grew up on the border of Mexico and Texas listening to all kinds of Mexican music. She introduced culturally relevant instrumentation to evoke the desired sound in the score, including a guitarrón, folkloric harp, a quijada, sousaphone, charchetas, jaranas, requintos, marimba, trumpets and violins. ~ Disney/Pixar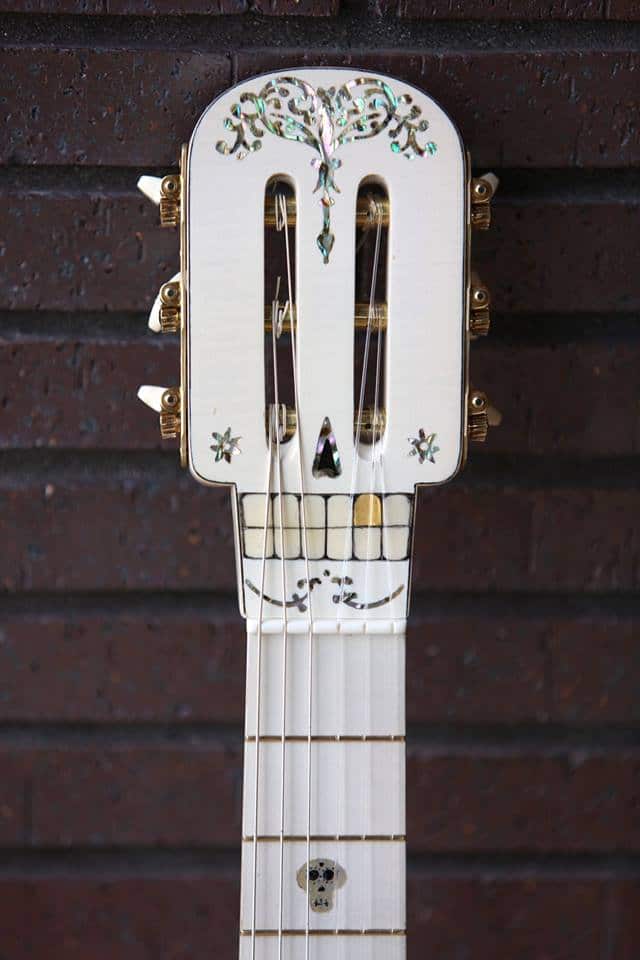 Original Songs
To help bring Miguel's passion to life, filmmakers enlisted the talents of notable songwriters, including the Oscar®-winning team behind Walt Disney Animation Studios' 2013 feature "Frozen," Kristen Anderson-Lopez and Robert Lopez. For "Coco," they penned the thematic song "Remember Me," which is the signature song for beloved performer Ernesto de la Cruz in the movie, and is heard multiple times throughout the film. "Our collaborators at Pixar asked us to write a song that spoke to the Mexican bolero ranchero style with a nod to the 1920s and '30s era," says Anderson-Lopez. "We were so inspired by the film, the characters and the Mexican setting that we dove in. Our goal was to come up with a song that could've been a hit in those days and in that culture."
Franco teamed up with co-director/screenwriter Adrian Molina to write several songs, including "Un Poco Loco," a song in the Son Jarocho style of Mexican music performed by Miguel and Hector on stage in the Land of the Dead. "This is one of my favorite types of Mexican music," says Franco. "It involves a mix of indigenous, African and Spanish musical elements."
For a scene featuring Chicharrón, an old friend of Hector's, Molina also wrote "Everyone Knows Juanita" with Franco. "Chicharrón is on the verge of being forgotten, so he requests one last song," says Molina. "I wrote the lyrics to the song—it's a lullaby that skirts the edge of sentimental, but is also very tongue-in-cheek. We wanted it to play both the humor and emotion of the scene." ~ Disney/Pixar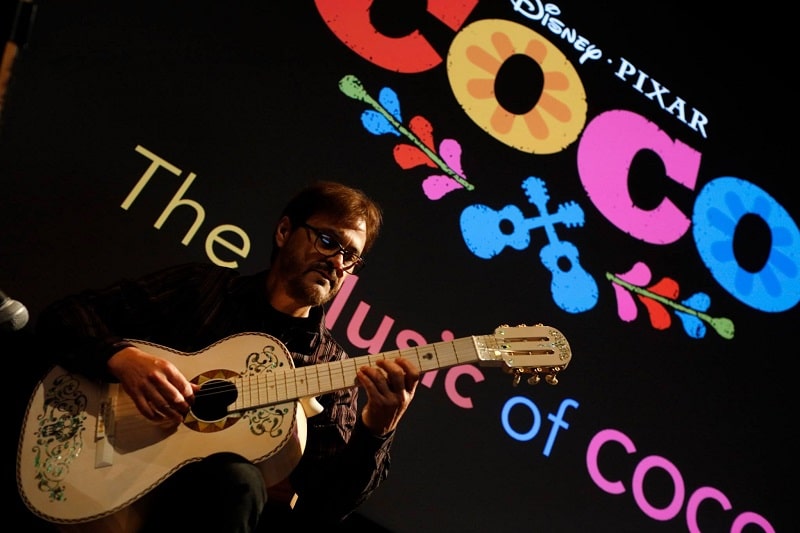 Underscoring Authenticity
Also part of the team is musical consultant Camilo Lara of the music project Mexican Institute of Sound. Lara joined the effort early, helping filmmakers navigate the spectrum of Mexican music—from cumbia to mariachi music. "I was also responsible for a magical session in Mexico City in which we recorded a wide range of top Mexican musicians of many genres—banda, marimba, mariachi, trio and son jarocho. We had top Mexican maestros. It was a mind-blowing experience.
"From day one, the whole idea was to be as authentic as possible," continues Lara. "We listened to a lot of music—from sophisticated to street. I think we managed to present a beautiful mosaic of the vast diversity of our music." ~ Disney/Pixar
Get social with Disney•Pixar's COCO:     Facebook     Twitter     Instagram
COCO is open in theatres everywhere NOW!
Watch the trailer to Disney's new Christopher Robin.  You'll be so happy you did!