The Mary Poppins Returns Red Carpet Was Practically Perfect In Every Way
The Mary Poppins Returns Red Carpet Was Practically Perfect In Every Way.  I am so excited that I was able to share this entire experience with all of you.  Now, I get to share a few things you may not have seen while following the #MaryPoppinsReturnsEvent hashtag over the last few days.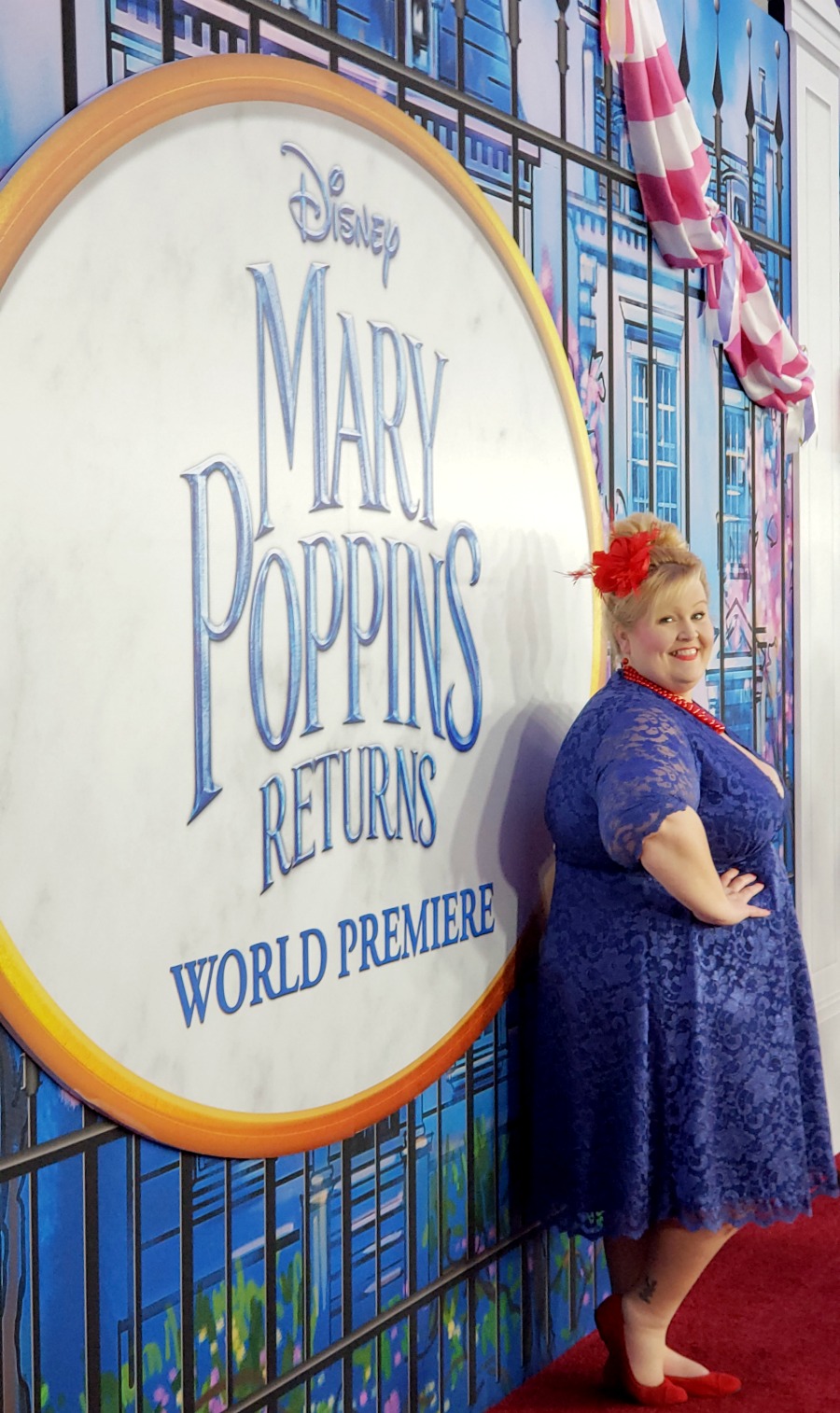 I have been to 8 red carpet premiers and 7 of them have been with Disney.  Each red carpet is so magical in its own way.  Every film opening is exciting.  But Mary Poppins Returns was so much more!  Mary Poppins just brings magical memories back to so many people who grew up watching it each year around the holiday season.  It is hard to imagine attending an event like this and not getting insanely emotional.  Well, rest assured, I was a ball of emotions the entire trip! From the beautiful scenery and music from the film to the magical walk down the red carpet.  This film and the fanfare around it did not disappoint.
We started our night at our hotel, then rode over to the Mary Poppins Returns red carpet premier.  This was set up beautifully.   I felt like I was walking through the film myself.  There were cherry trees, balloons, and lamplighters everywhere!  Next we watched the film with all of the talent from the film.  This is always so exciting because the audience gets so excited.  Having the actors and actresses from the film actually sitting in the theater with you during the film is a very surreal feeling.  How many people get to sit in the theather with Dick Van Dyke and watch Mary Poppins Returns, right?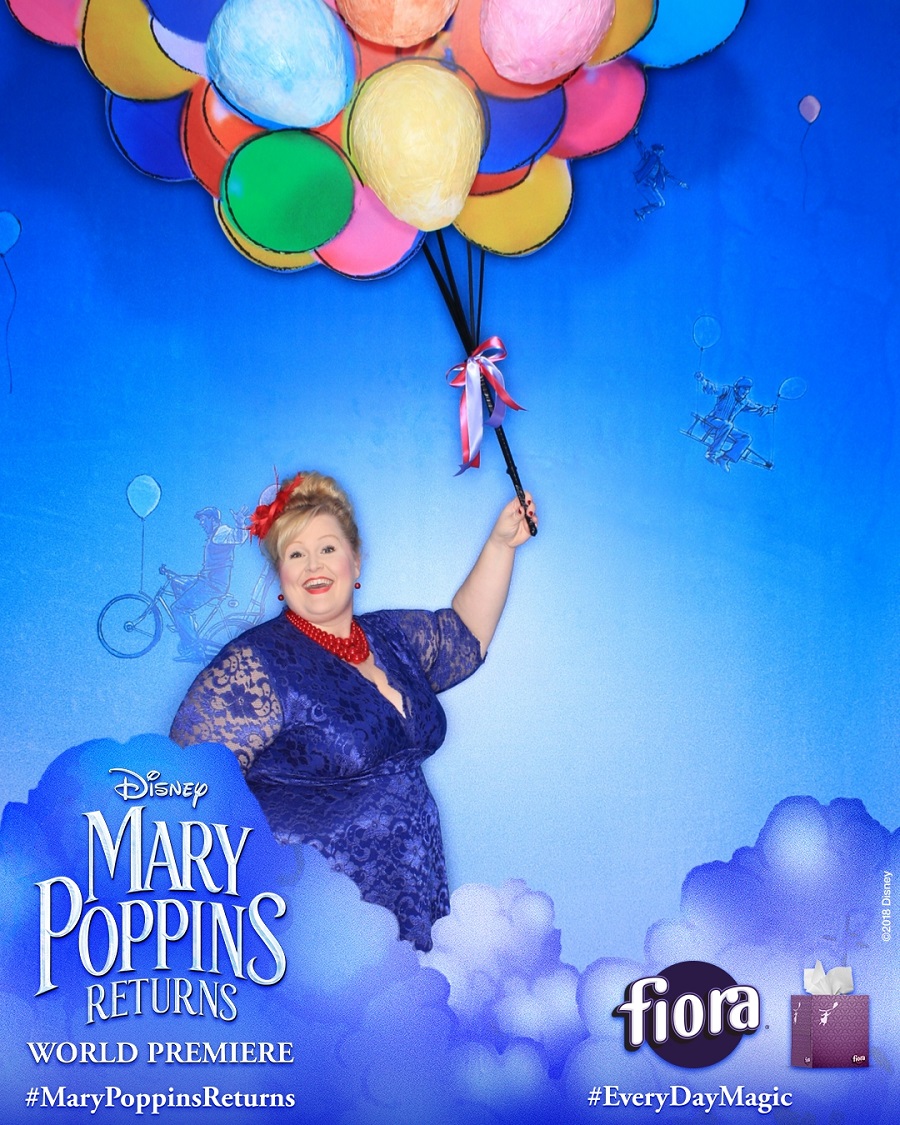 Everyone stood and applauded when Dick Van Dyke walked into the theater.  This was such a surreal experience.  It was made even better when I was able to tell my 92 year old grandmother that I watched Mary Poppins Returns in the theater with Dick Van Dyke!  Dick Van Dyke was soon followed by Emily Blunt and Lin Manuel Miranda.  Watching a film at a red carpet premier is so unlike any experience I've ever had.  The audience applauds as each credit goes by on the screen since most of the people listed in the credits are sitting in the audience.  It's hard not to applaud once I go home and watch the film in our local theater.  It is truly an honor to get invited to attend this event for such a magical and iconic film.  It is even more exciting to get to share it with all of you.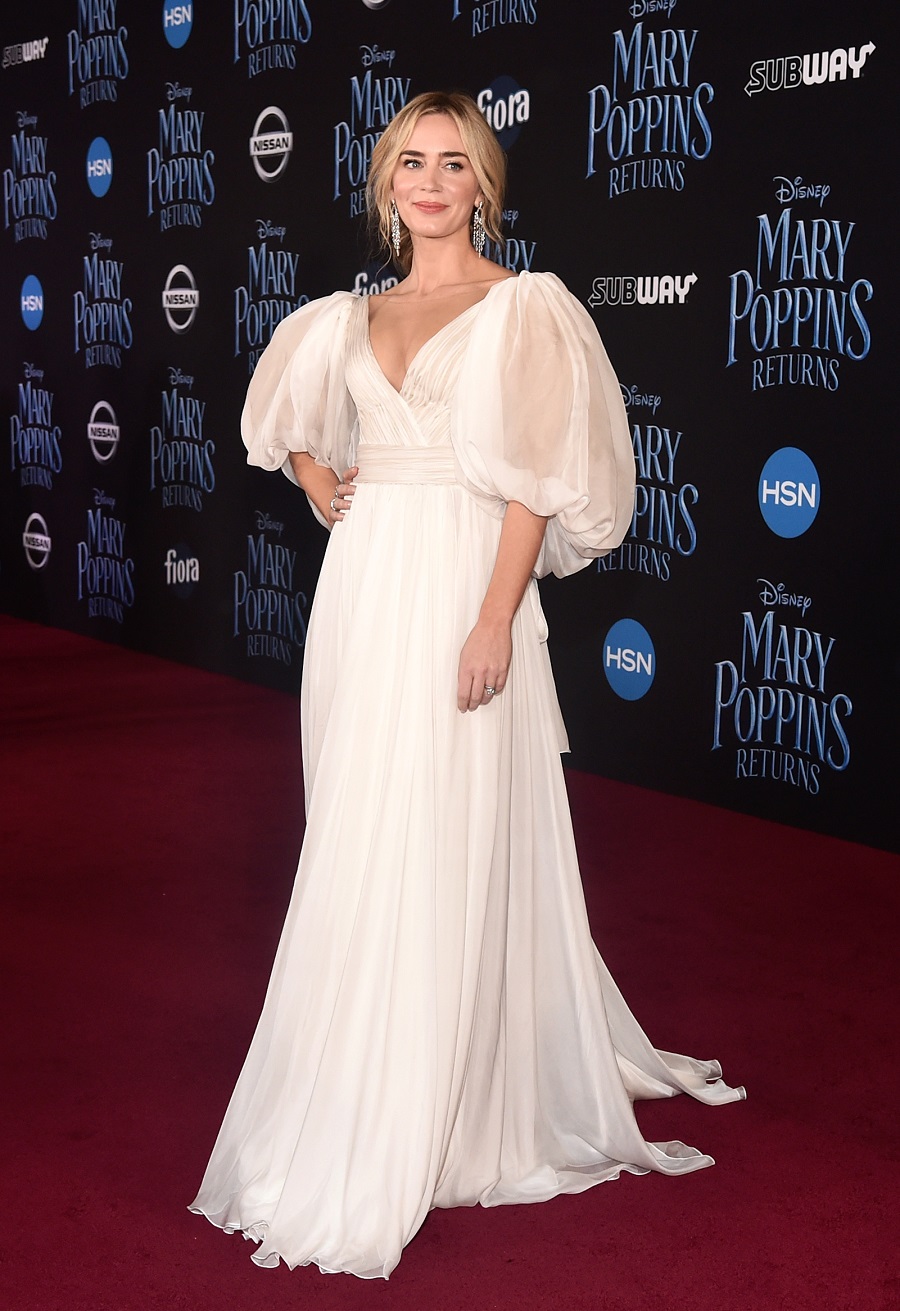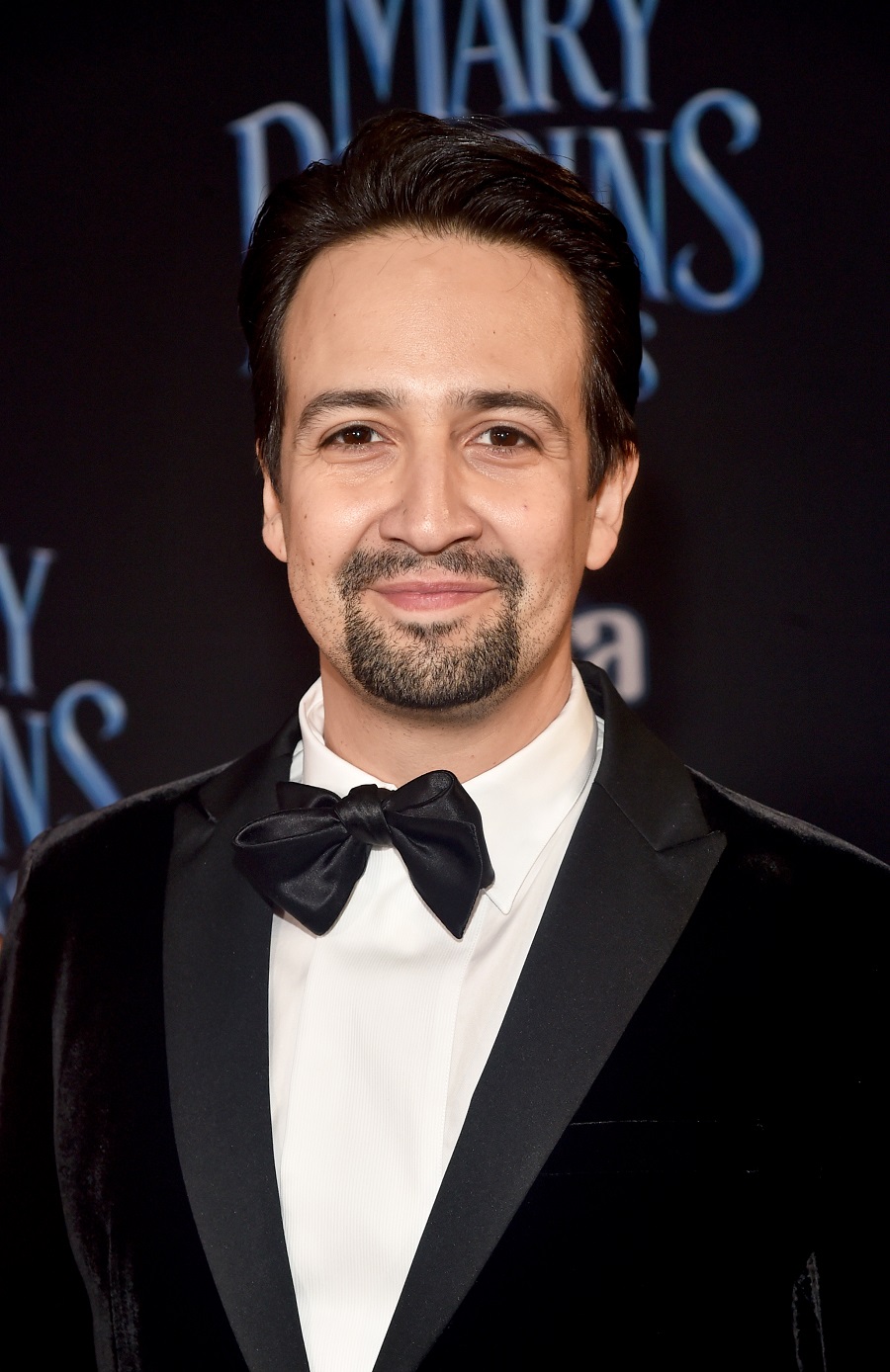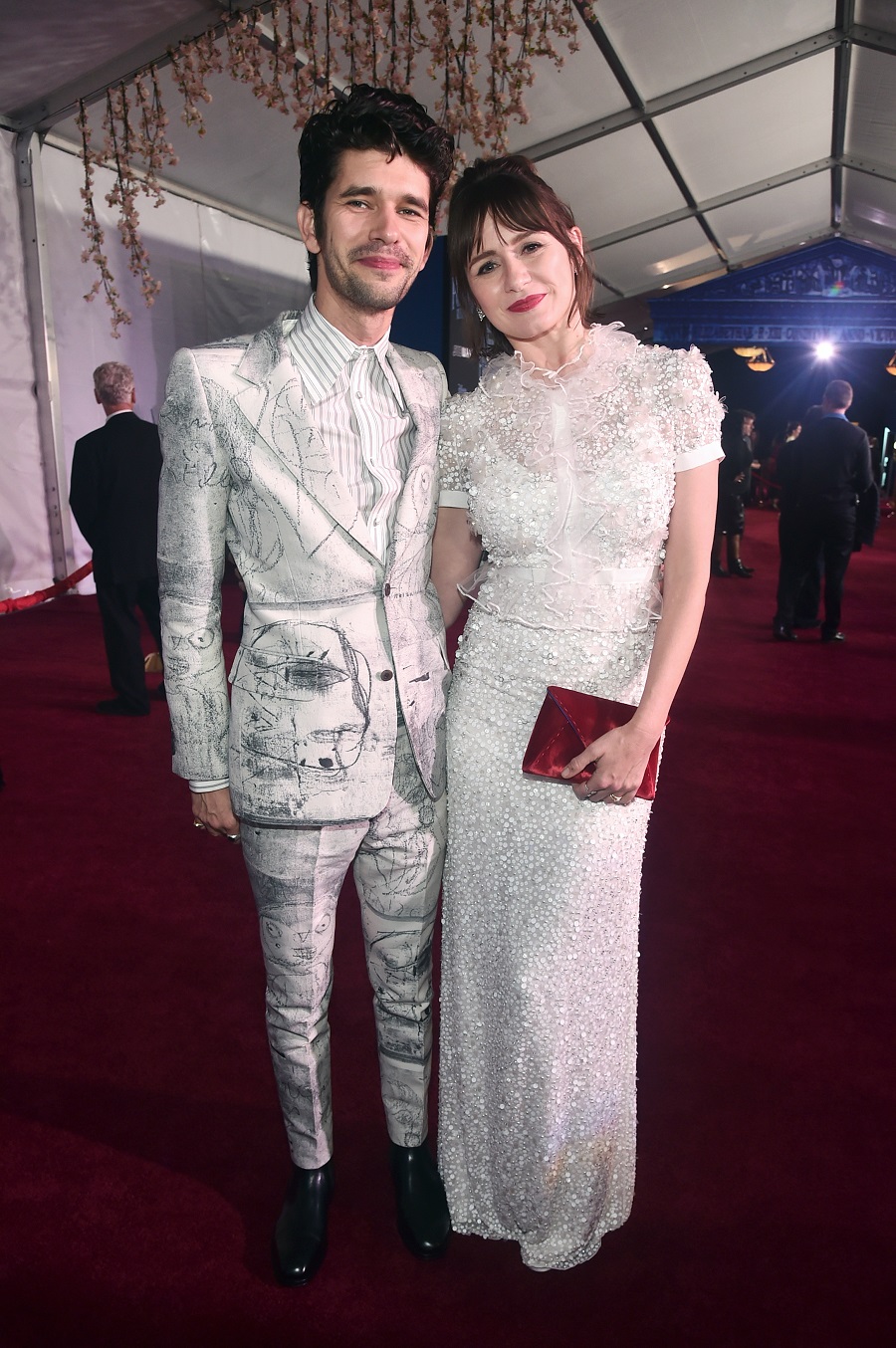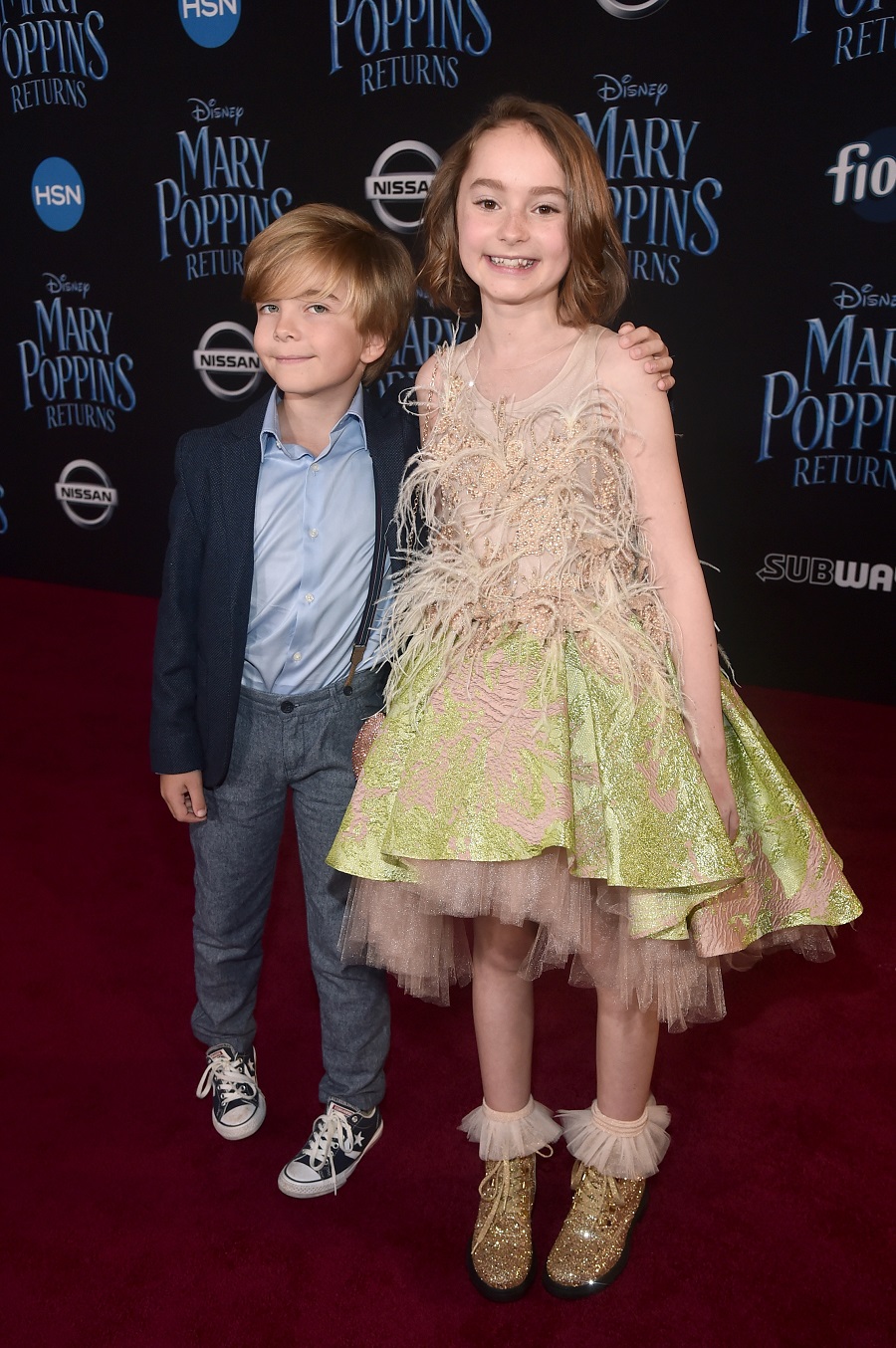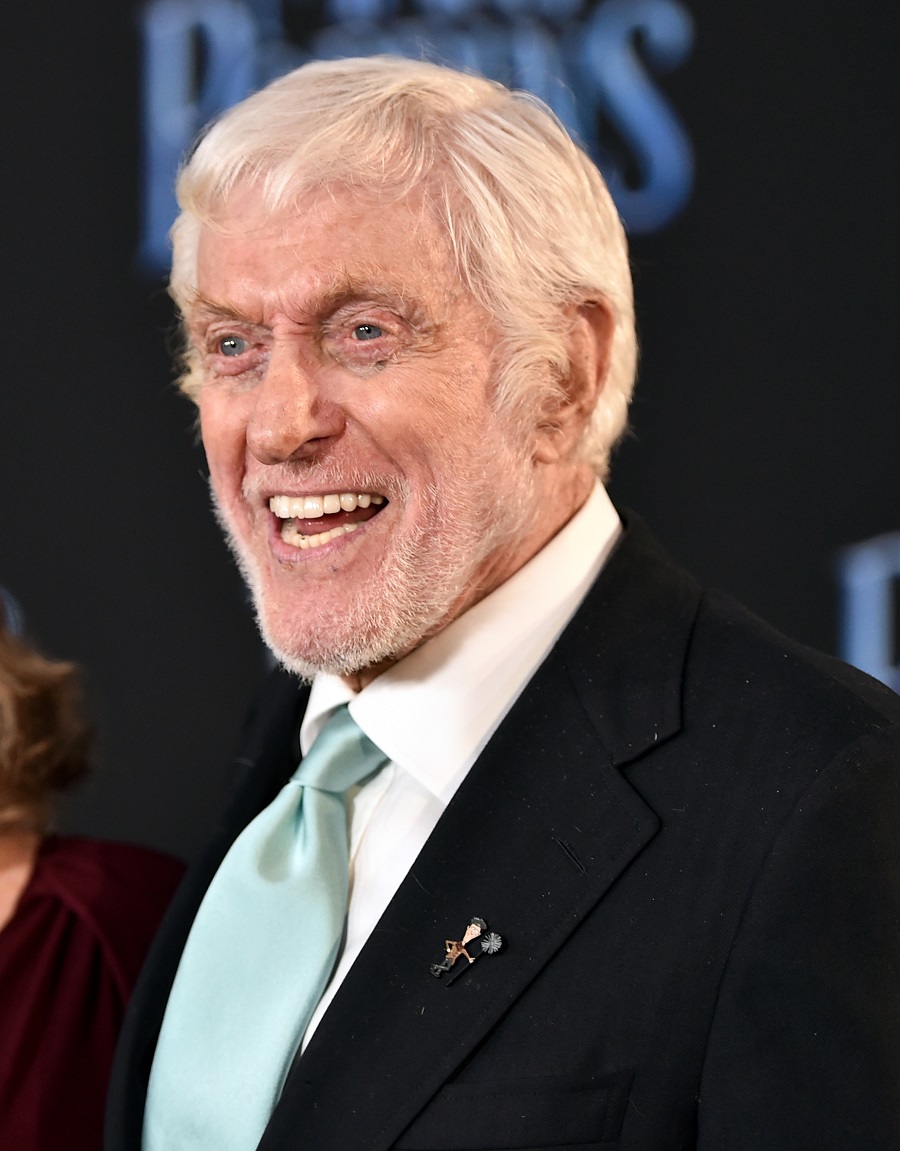 We ended the night at the after party.  The after party is always so much fun!  In true Mary Poppins style, this after party was just a little more magical than most!  There were balloons, flowers, and sweets galore!  Everywhere I turned there was something fun to do or something great from the film.  They even had the actual costumes worn by the cast in the film.  These costumes, by the way, were unbelievable!  I'll tell you more about them in a later post.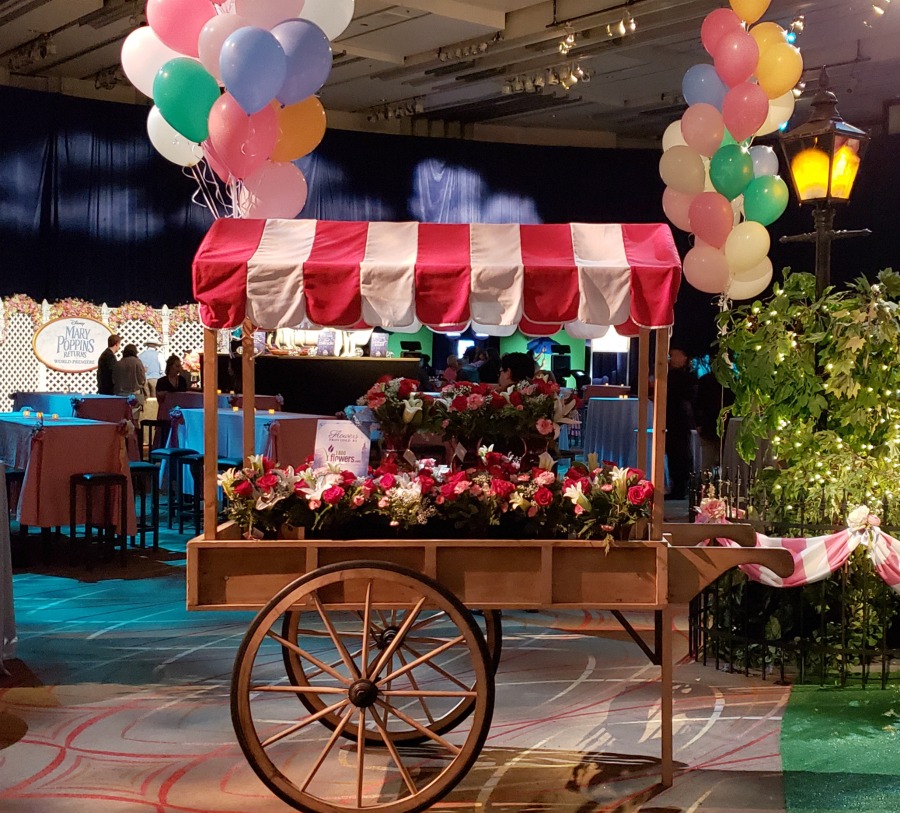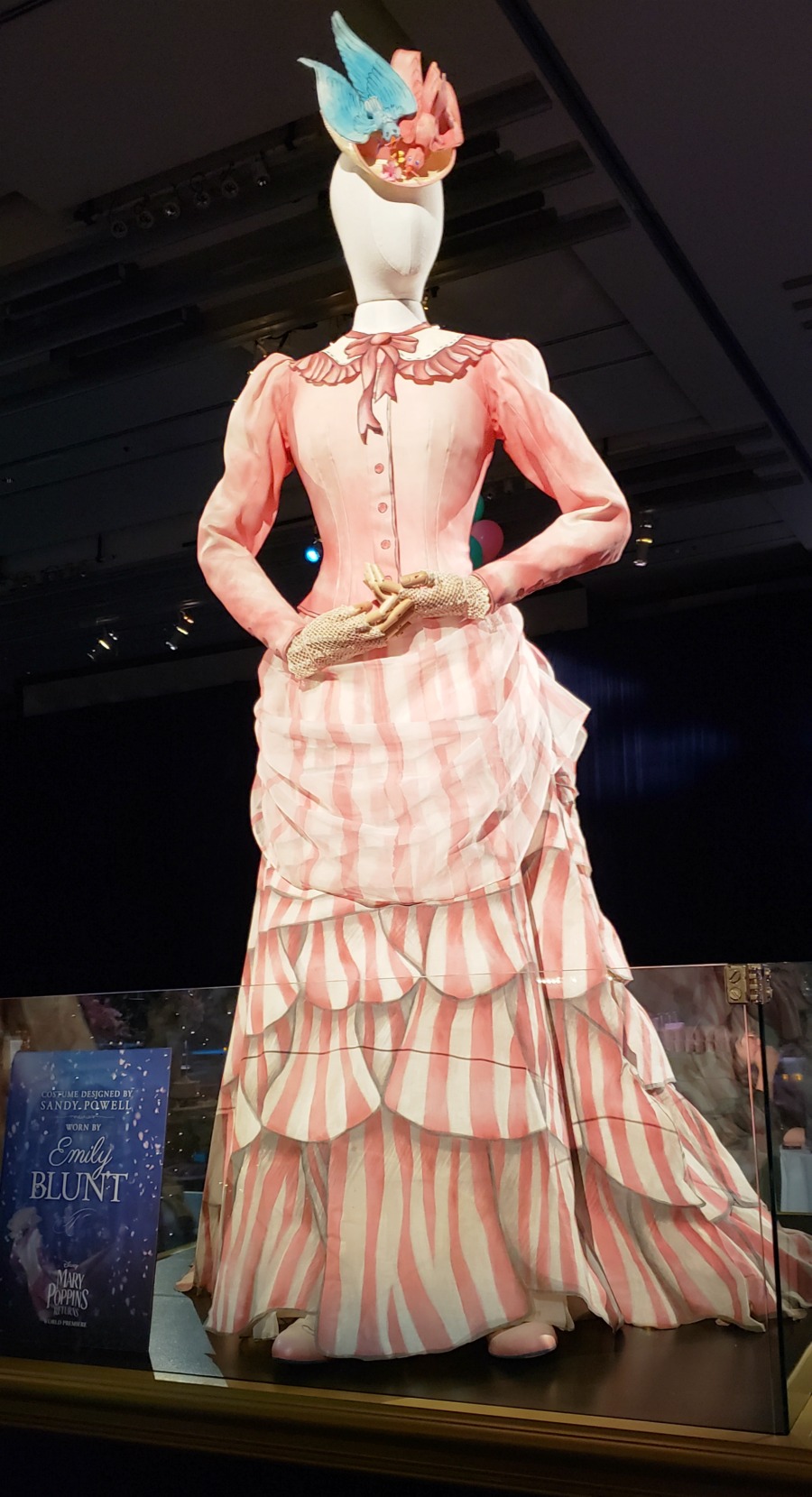 Above is the actual dress worn by Emily Blunt in Mary Poppins Returns.  It is all magically hand-painted!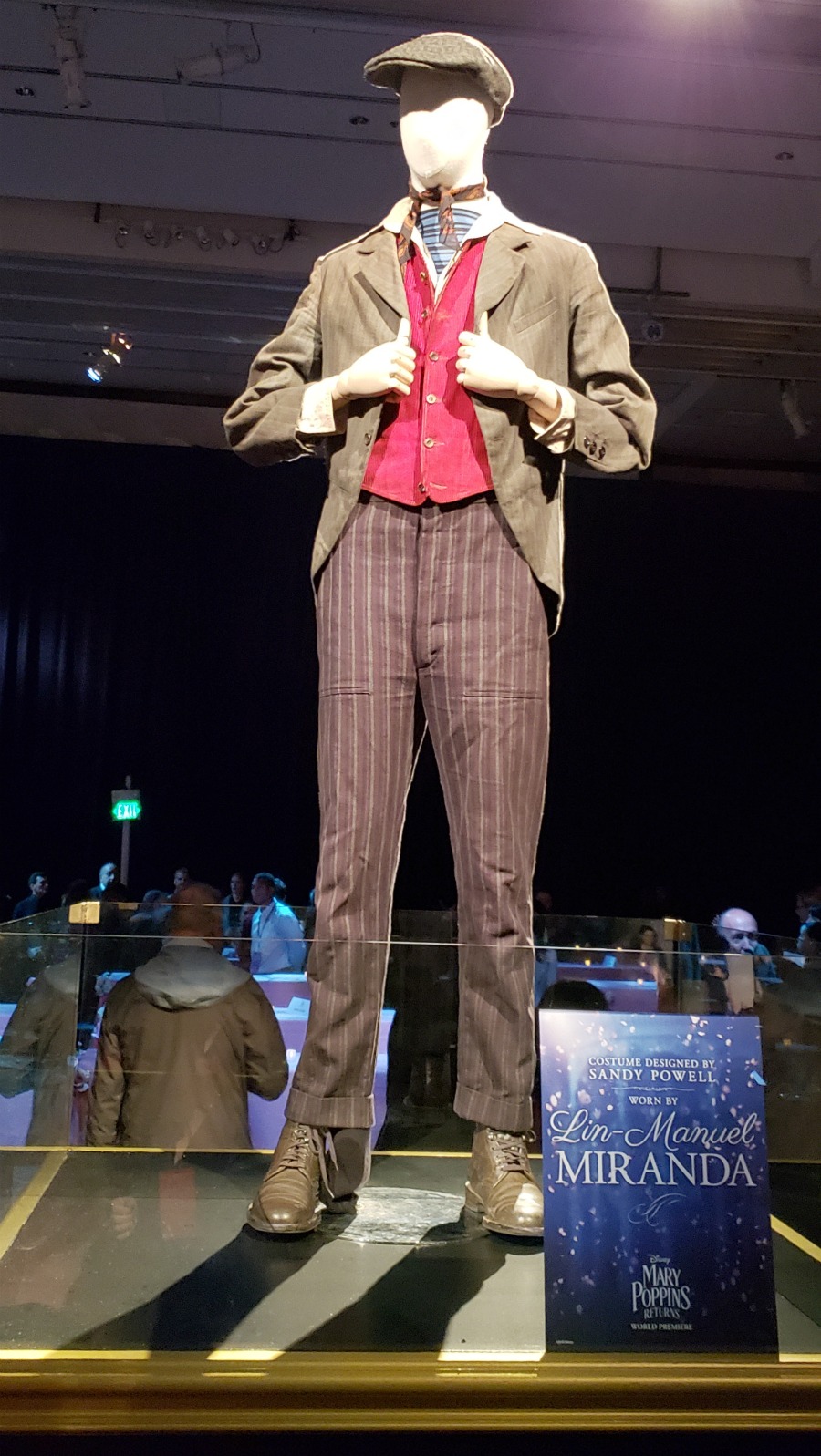 The costumes below were worn in the first adventure the Banks children take with Mary Poppins.  I cannot wait for all of you to see how amazing their adventures are!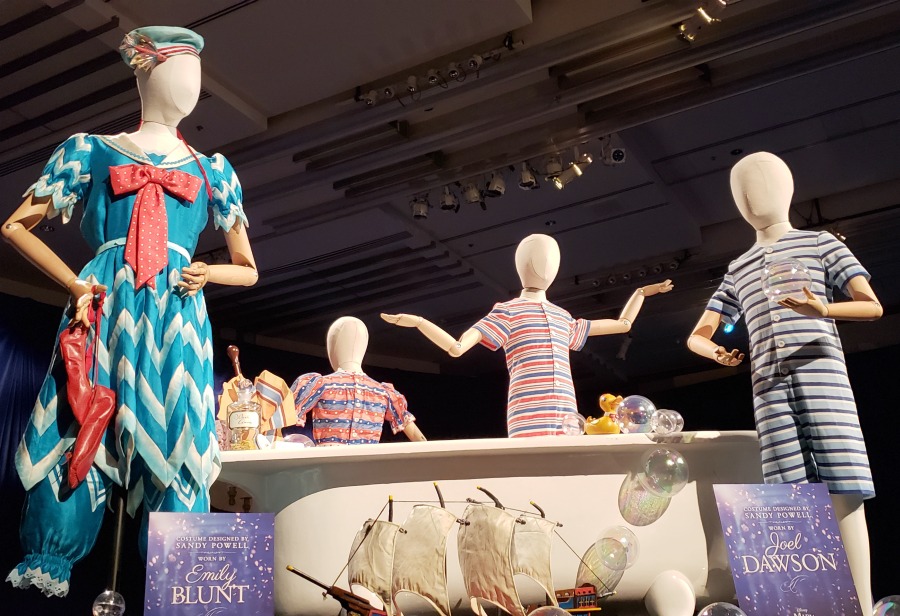 About Mary Poppins Returns:
In Disney's Mary Poppins Returns, an all-new original musical and sequel, Mary Poppins is back to help the next generation of the Banks family find the joy and wonder missing in their lives following a personal loss. Emily Blunt stars as the practically-perfect nanny with unique magical skills who can turn any ordinary task into an unforgettable, fantastic adventure and Lin-Manuel Miranda plays her friend Jack, an optimistic street lamplighter who helps bring light—and life—to the streets of London.
Like Mary Poppins Returns on Facebook
Follow Walt Disney Studios on Twitter
Follow Mary Poppins Returns on Instagram
MARY POPPINS RETURNS arrives in theatres everywhere on December 19th!
Take A Look At The Musical Magic in Disney's Mary Poppins Returns
Are You Ready For Mary Poppins Returns New Teaser Trailer and Poster? #MaryPoppinsReturns
Check Out This Wonderful New Clip From Mary Poppins Returns And Get Your Advance Tickets