Texas de Brazil ~ A Piece of Brazil in Texas
Our next stop on our holiday weekend in Houston was Texas de Brazil for some cheesy bread!  YUM!  We just wanted to stop in and say hello to our blogger friends and enjoy some hors d'oeuvres.  This was my first time in Texas de Brazil and I was in love with the atmosphere.  The colors, staff, and of course, the cheesy bread made it all worth our stop along the way.  You can see that the view of CityCentre is beautiful from Texas de Brazil!  The doors are dramatically humongous, which made quite an impression on my 7 year old 😀  The service was amazing as everyone greeted us with a smile and went above and beyond to make us feel right at home.  We did, in deed, feel at home!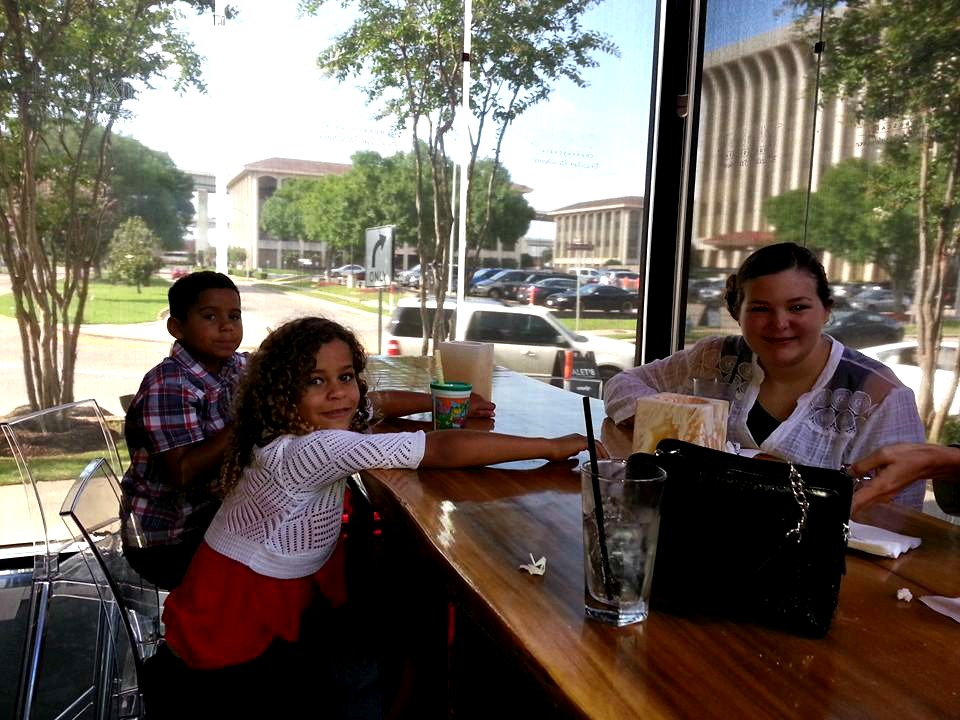 Since we just stopped in for drinks and hors d'oeuvre; I'm going to tell you about them!  The cheesy bread was TO DIE FOR!  I can only imagine what an entire meal would have been like, but that wouldn't have left time or room in our bellies for the rest of our holiday evening for celebrating!
This is just a sampling of the amazing meats for which Texas de Brazil  is so well known!
MEATS
"16 Cuts Above Any Steakhouse
This Brazilian-inspired restaurant specializes in slow-roasted and perfectly seasoned cuts of beef, lamb, pork, chicken, and Brazilian sausage. This technique comes to the United States straight from Southern Brazil, where Gauchos (cowboys) prepare meals over a campfire.
At Texas de Brazil, the skilled gauchos journey through the restaurant with the grilled meats on sword-like skewers taken directly off the grill, stopping at each table to carve slices for diners. This style of service allows guests to experience a wide variety of offerings, including the following mouth-watering selections:
Filet Mignon
Filet Mignon wrapped in Bacon
Braised Beef Ribs
Lamb Chops
Pork Ribs
Brazilian Picanha
Garlic Picanha
Brazilian Sausage
Leg of Lamb
Chicken Breast wrapped in Bacon
Parmesan Drumettes
Parmesan-Crusted Pork Loin
Flank Steak
Herb-Marinated Pork Loin
Brazilian Alcatra
Chicken Sausage"
SALADS & SIDES
"Salad Area
Once seated, guests can then begin their dining experience by helping themselves to our extravagant 50-60 item seasonal salad area. You will find this is a steakhouse that even vegetarians love™. Sample four freshly made in-house salad dressings, gourmet artisan breads, imported cheeses, fresh buffalo mozzarella, steamed asparagus with strawberry sauce, Brazilian hearts of palm, grilled Portobello mushrooms, Greek olives, shrimp salad, imported Italian salamis, sautéed mushrooms, herbed sweet onions, feijoada (black beans), jasmine rice, spicy surimi sushi, soup du jour, and many other specialties.
Side Items
Garlic Mashed Potatoes
Sweet Fried Bananas
Brazilian Cheese Bread
House Specialty Sauces
(Selections may vary by location, lunch or dinner)"
DESSERTS
"Almost Too Beautiful to Eat
To conclude your dining experience, treat yourself to one of our delectable desserts.*
Brazilian Cheesecake
Crème Brûlée
Brazilian Flan
Chocolate Mousse Cake
Bananas Foster Pie
Key Lime Pie
Carrot Cake
Pecan Pie
Brazilian Papaya Cream
Coconut Chess Pie
Moscato Berry Tira Mi Su**
*Dessert is an a la carte item. Selections may vary by location or hours.
**New Dessert Feature: Moscato Berry Tira Mi Su – baked by the famous Eli's Cheesecake Company of Chicago
This Italian classic pairs regional sweet red raspberries and blueberries with creamy mascarpone mousse and layers it with tender genoise soaked in Moscato wine essence, which adds a beautiful fruity aroma. This delectable addition to our dessert tray is currently only available in Shaumburg, IL; however look for it in all Texas de Brazil locations very soon!"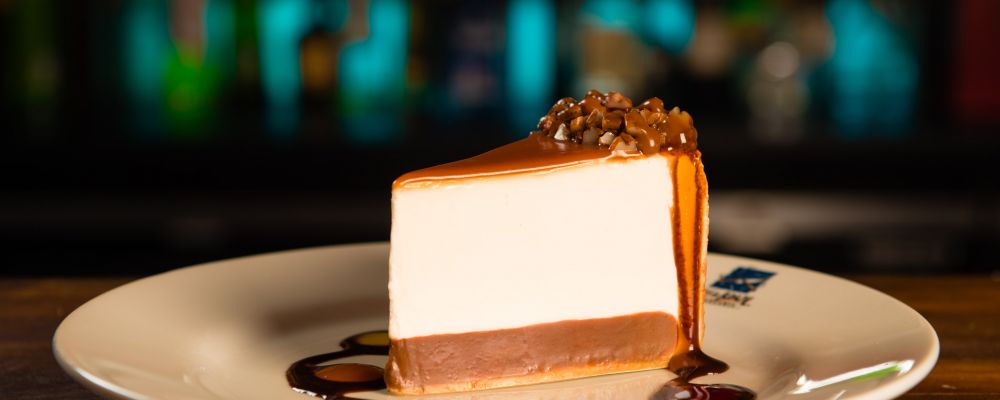 Be sure to visit Texas de Brazil on Facebook, Twitter, Instagram & Pinterest 😀