Talking with Marc Shaiman And Scott Wittman About The Magic Behind The Music In Mary Poppins Returns
Talking with Marc Shaiman And Scott Wittman About The Magic Behind The Music In Mary Poppins Returns.  With a movie like Mary Poppins Returns, the songwriters are really the unsung (pun totally intended) heroes of the show!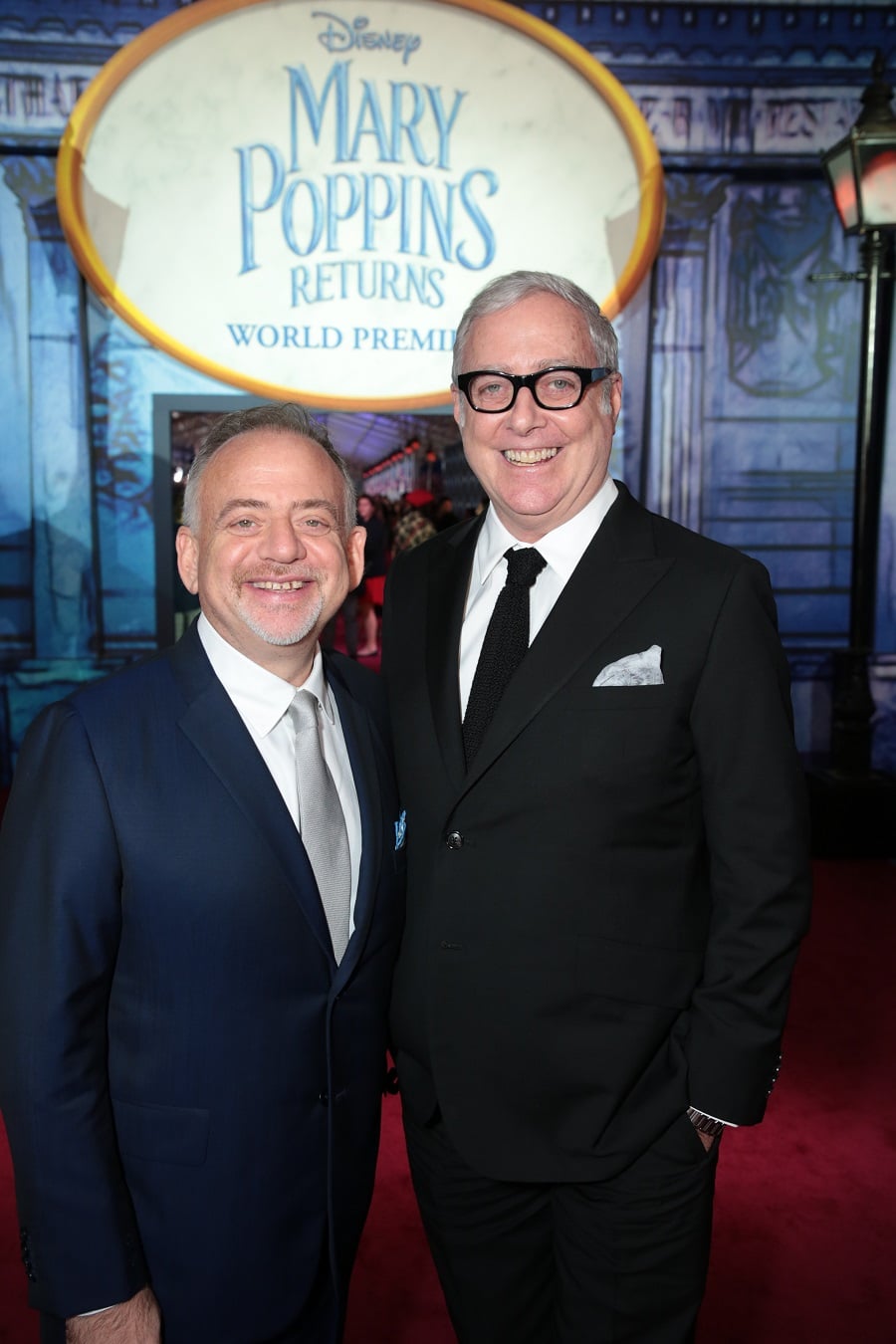 These are two of the most warm men you will meet in Hollywood.  From the moment they walked into the room, we could feel the love they have for what they do, their music, and Mary Poppins.  It has been such an amazing journey through Mary Poppins Returns and to end it with the songwriters just seems perfect!  Well, practically perfect in every way.  The interview started with Scott Wittman sitting down and telling us how fantastic everyone feels after leaving the interviews with the Disney bloggers.  This is, again, such a huge honor because we, certainly, have felt the same way along the way with our interviews with the cast and film makers.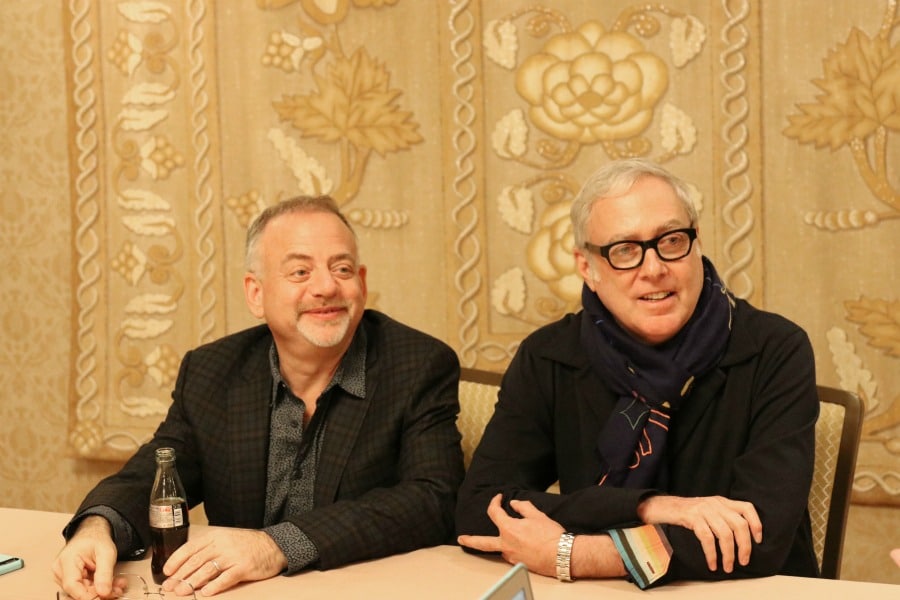 I know that Richard Sherman was working as a consultant with you. What was that like?
Scott Wittman: Oh, that was heaven. I mean, that was really heaven.  And then last week, we got to spend a whole day with him.   We got to ask him all those questions….
Marc Shaiman: I became four years old. I mean, there he was in front of me and I got to ask him, why'd you write this song and why was it in this key? What was that chord? And the choices of words. What was Walt Disney like – I don't remember his answers.
Did you ever talk about family? Or what's going on in the world?
Marc Shaiman:  Yeah, yeah, yeah. But, it was so surreal that I don't remember any of his answers. But the glorious part of it was that, he loved our movies so much.   He really felt like it was in good hands. And that, in some way, he said to us that, the baton had been passed.
Scott Wittman: So that was a glorious.
Marc Shaiman:  And I got right up in his face, like when you're playing poker and someone has a tale.  He was like, 'Are you blind?' And I was like, you really seemed sincere.  But, it was the greatest compliment we could have ever ever gotten. The way he looked at us. And talked to us and treated us as – I wouldn't say equals. But worthy at least to be in the room with him.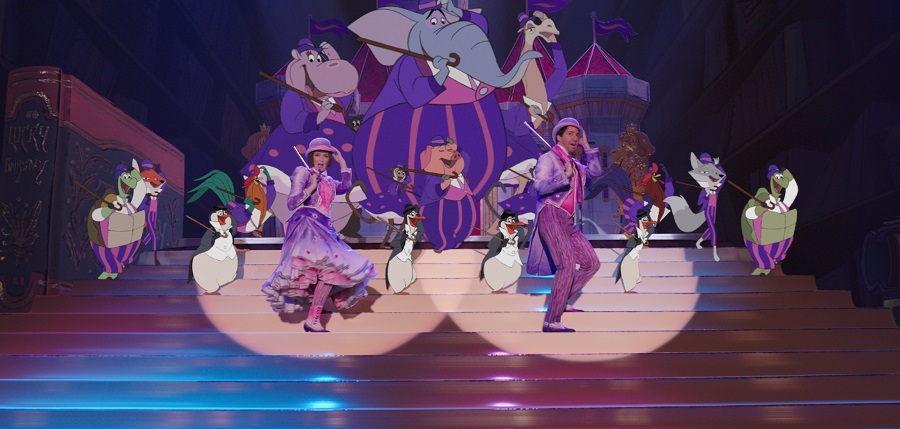 Have you stayed true to the original, in terms of music?
Scott Wittman: Well, I think that we went back to the books.   There were so many more adventures in all the stories. And some of them just cried out to be sung. And so we wanted – I think – and Lin said it great. He said, "You know what's great about it, is our movie rhymes with the first movie." And that's a huge compliment, too. But just the – all the material was in the books. And then we had Emily and Lin and we had them right from the beginning.  We got to sculpt all this material on them.  But we knew we had it right so it sounded like it was in the same neighborhood of the first movie. And also the first movie was like our teacher.
Obviously, Emily's take on it is so singular to her. So that also freed us up.  She just came in with such confidence. And wit. And so it was easy to kind of fit these pieces on.
Marc Shaiman:   When we first sit down to write – we had a great four months of working with Rob and his partner John and the screenwriter, David Magee.  We really start from the beginning of the movie. They had the idea that it would be about Michael Banks, a recent widower. And that would be the crux of what's going on.  Then we just pieced the movie scene by scene.   Figuring out where to put a song. And how it would speak to what was going on. Or further what was going on.
Scott Wittman:  It was interesting, with Richard Sherman, because in the first movie, they had musicalized a sequence that got cut.
And we tried to musicalize the same sequence. And it got cut.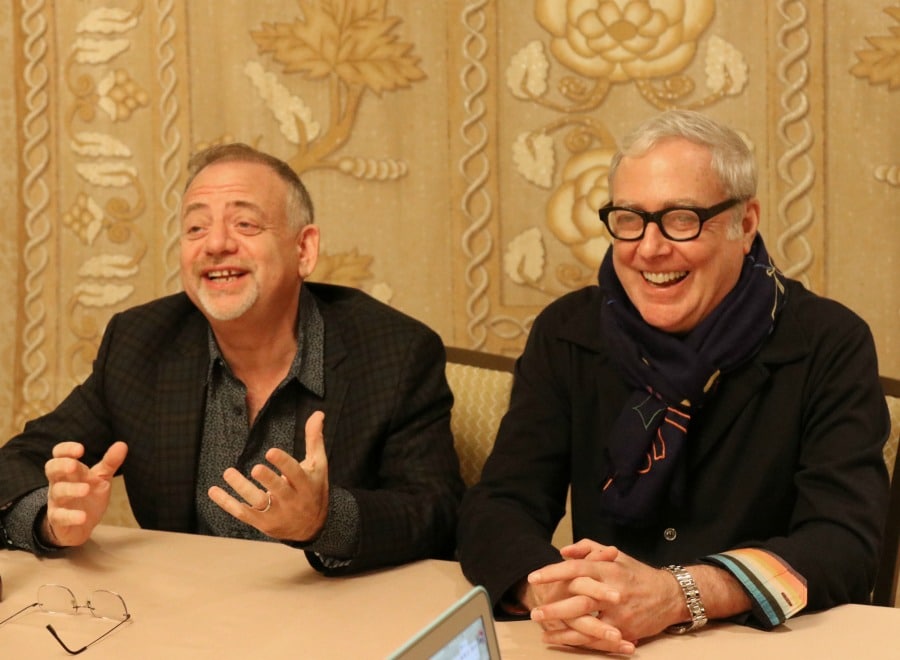 When you're writing a song and you're writing to the singer's abilities, how are you keeping with the theme of the movie?
Marc Shaiman: You're juggling. Which, you don't have to explain to Moms.  Just multitasking creatively. And you've got the director. The director is the final say. Our own taste. I mean, with Scott and I sometimes, do have different ideas about where it might go. And then there's the performer.
Scott Wittman:  But then there's Emily, who had just done this very intense drama. So her voice was way, was here. So then she started working with a voice teacher, to get it – it's like a muscle that has to come back.
Marc Shaiman:  It was nice to not go too high. So that she wouldn't be so compared to Julie Andrews.  It's nice that her voice sits in a slightly different place than Julie Andrews'.   That would be another reason why sometimes people ask, Are the original songs sung in the movie? As you
hopefully notice in the score, I made use of them.  But it would be unfair to performers to ask them to actually sing a song that Julie Andrews sang, or that Dick Van Dyke sang.  Rob and Marc Platt were very confident that we should not do that.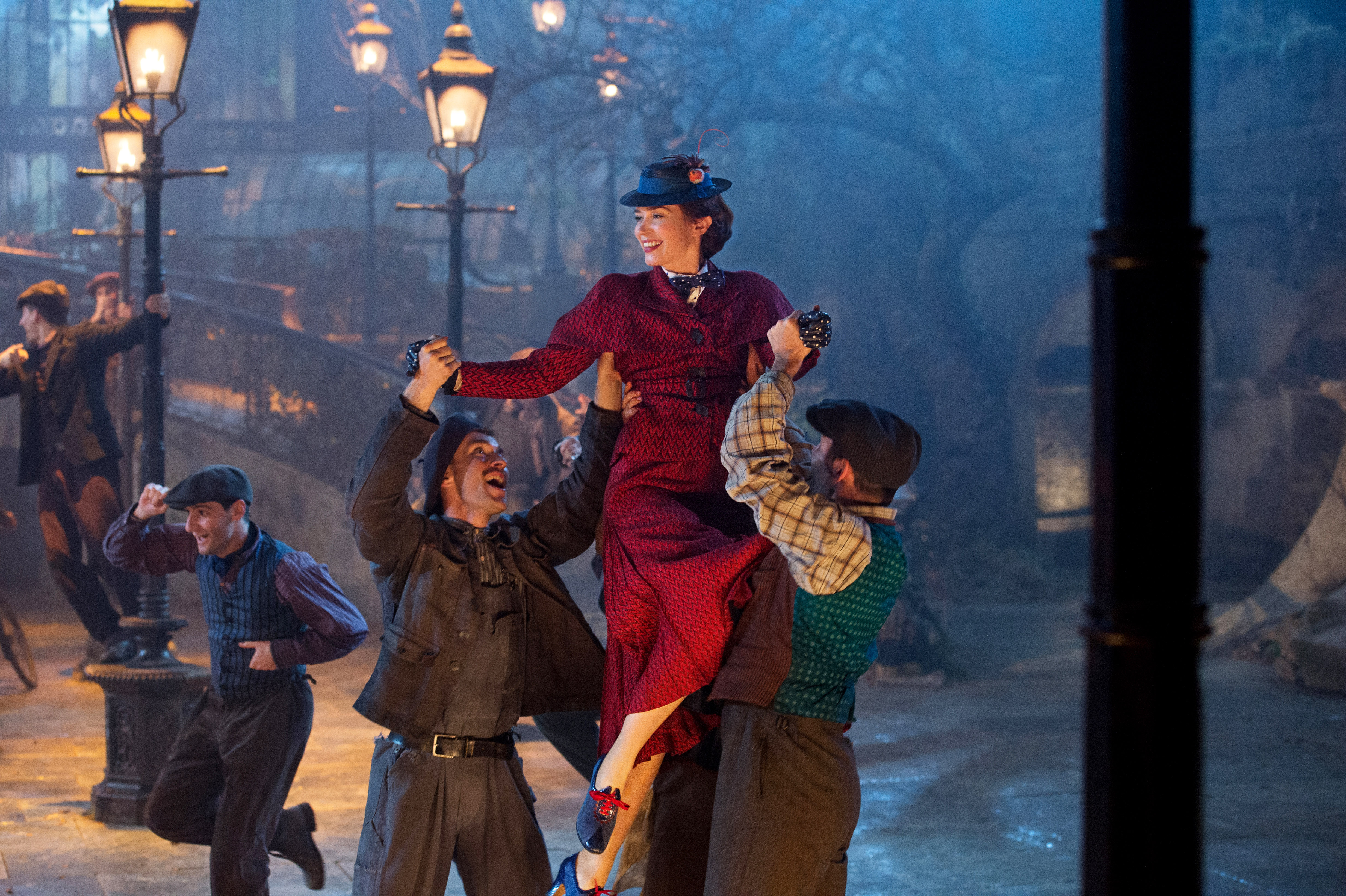 What is your dream?
Scott Wittman:  This was a dream.
Marc Shaiman:  Oh, yes. It could not get better than this. It can't. For a movie, musical, I can't anticipate anything.
Scott Wittman: We're in another project now. We're doing a book for Broadway, a new musical. It's Some Like It Hot. So yeah.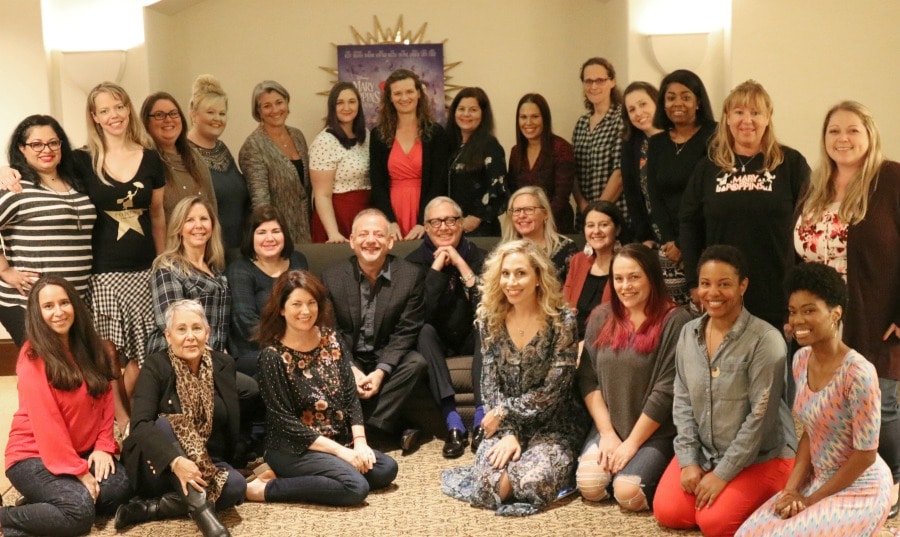 About Mary Poppins Returns:
In Disney's Mary Poppins Returns, an all-new original musical and sequel, Mary Poppins is back to help the next generation of the Banks family find the joy and wonder missing in their lives following a personal loss. Emily Blunt stars as the practically-perfect nanny with unique magical skills who can turn any ordinary task into an unforgettable, fantastic adventure and Lin-Manuel Miranda plays her friend Jack, an optimistic street lamplighter who helps bring light—and life—to the streets of London.
Now you can get the Mary Poppins Returns soundtrack and hear what all they hype is about!
Like Mary Poppins Returns on Facebook
Follow Walt Disney Studios on Twitter
Follow Mary Poppins Returns on Instagram
MARY POPPINS RETURNS is open in theaters everywhere!
Find Out What The Adorable Pixie Davies and Joel Dawson Think About Their Roles In Mary Poppins Returns
Talking To Ben Whishaw & Emily Mortimer The Grown Up Michael & Jane Banks In Mary Poppins Returns
Everything Is Possible With Director Rob Marshall In Mary Poppins Returns