Slow Cooker Peppermint White Hot Chocolate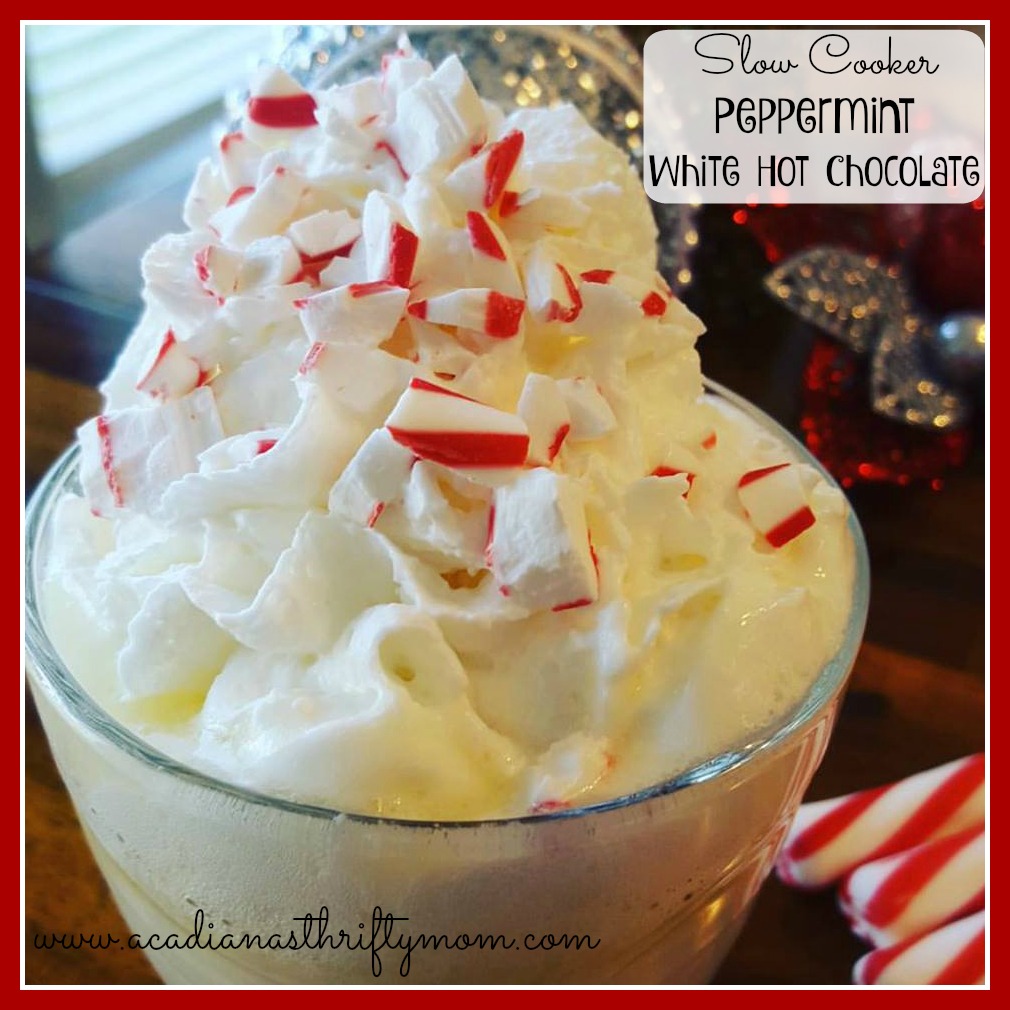 Okay y'all, I'm going to share one of my all-time favorite holiday recipes with you.  Everyone in our house absolutely loves this Slow Cooker Peppermint White Hot Chocolate.  Not only does it taste delicious, but it's a change from the same ole hot chocolate you always have.  One of the most appealing features of this recipe for me is that it is super easy peasy to make for everyone in our house.  You can easily double the recipe to take to the office or family function.
Gather your ingredients:
6 cups of milk (I use reconstituted evaporated milk)
12 oz. white chocolate chips
1 teaspoon vanilla extract
1/2 teaspoon peppermint extract
1/2 cup white granulated sugar
optional toppings: whipped cream, chocolate chips, crushed peppermints, marshmallows, etc.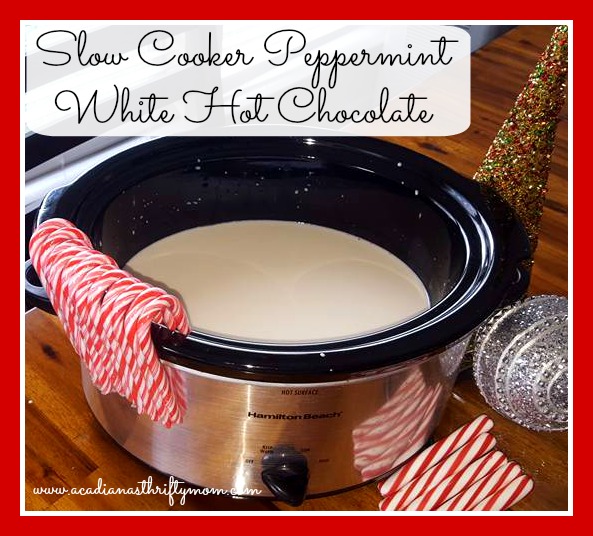 Get to (slow) cooking:
Pour all of the ingredients into the slow cooker and turn on "warm" or the lowest setting and let warm for an hour.  After an hour, stir and let warm for another hour.  It will be ready to serve now!  Serve hot, but be very careful and do not serve to children without adult supervision.  ENJOY!