Set Sail On A Magical Adventure With Disney's New Polynesian Princess, Moana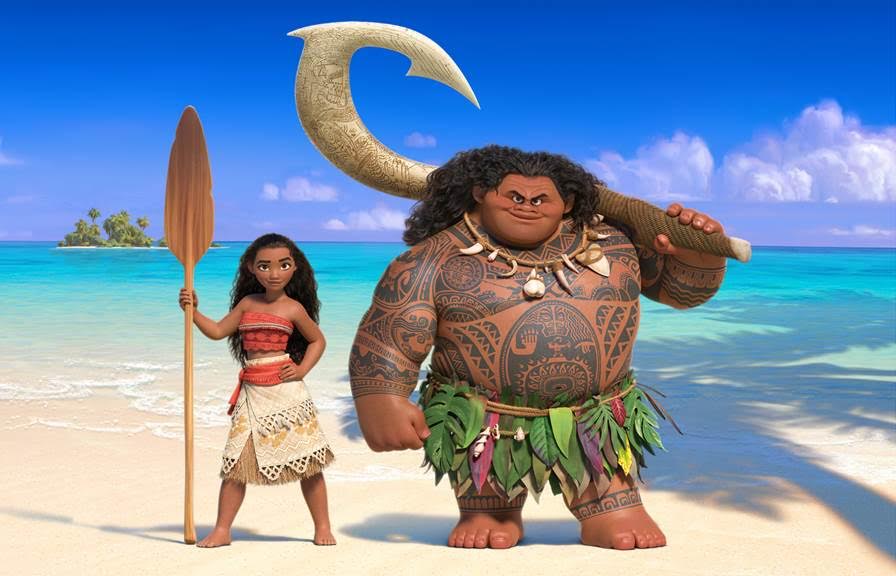 Set Sail On A Magical Adventure With Disney's New Polynesian Princess, Moana.  Disney is introducing a new princess this Thanksgiving and her name is Moana.  First thing's first, though.  You have to know that Moana is not actually a princess, not in the way that Elsa, Cinderella, or even Pocahontas were.  Moana is an adventurer and a fierce leader of her people.  Moana is going to lead her people one day and we get to follow her on an epic adventure to find her voice, her strength and her way to leading her people.  Well, I have now seen Moana twice and am looking forward to seeing it again with my three children, which brings me to another point; this film will appeal to both boys and girls!  Oh yes, although the film is all about Moana and her adventure to find herself and her inner strength, Maui (played by Dwayne Johnson) plays a huge role in her adventure and is with her through much of the movie.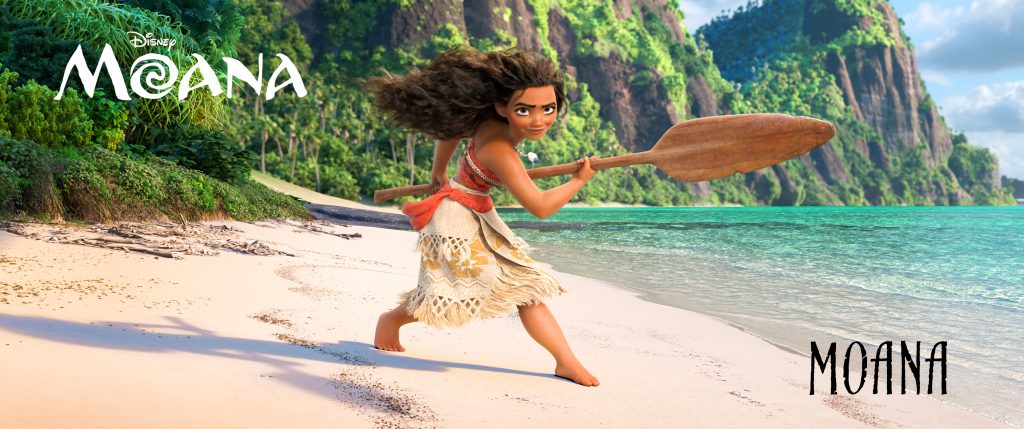 Moana's people are facing a crisis of sorts when their crops begin to diminish and their food supply starts to disappear and the only person who can help Moana get her island back into balance I the super arrogant, but oddly likable Maui.  It is up to Moana to convince (force) Maui to go on this adventure with her and save her people, thus, saving the world.  The adventures and exciting obstacles she faces along the way are only enhanced by the hilarious antics of her sidekick (chicken) Hei-Hei.  They find themselves in some pretty precarious situations, yet this less-than-average-intelligence bird seems to always make it through!
Although Maui is pivotal in Moana's journey.  Moana begins her journey knowing that she needs Maui to save her island and her people, but ends her journey knowing that, although life is all about working together, she is strong enough within herself to do what she and her people need.
Moana is packed with adventure and surprises.  The music will keep you humming and tapping your feet long after you have left the theater.  With all of the action in this film, the overwhelming message is that we need each other.  We need our world and every little piece that makes it up.  Above all, we need unity.  At a time when unity and harmony are not easy to come by; I think Moana was sent to us at the perfect moment.  Thank you, Disney <3  If you're wondering if it's too much or too little for your little one; I can tell you that I feel confident that all three of my kiddos (ages 17, 11, & 10) will find it to be just as (if not more than) exciting as I did.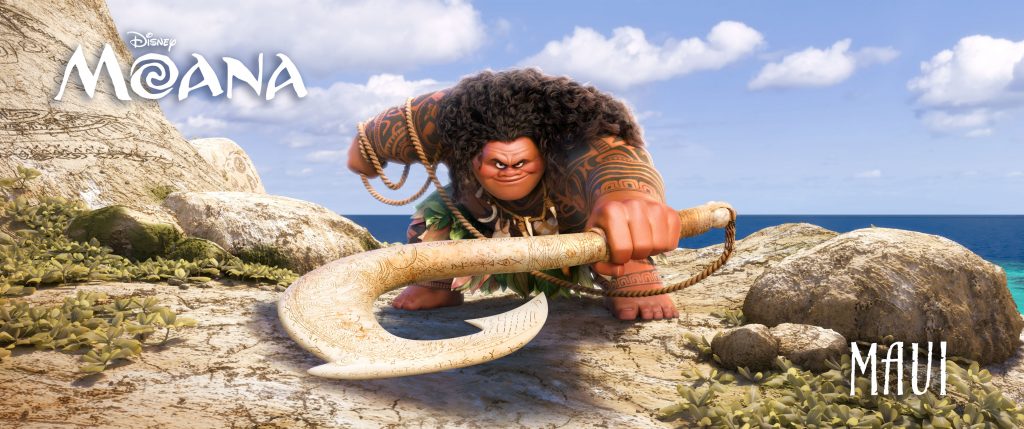 Now, I get to talk to you about Inner Workings!  Inner Workings is the newest short film from Disney.  We had the opportunity to join in a presentation with the Inner Workings Director Leo Matsuda and Producer Sean Lurie.
About Inner Workings:
"Inner Workings," a new short from first-time director Leo Matsuda (story artist for "Big Hero 6," "WreckIt Ralph") is the story of the internal struggle between a man's pragmatic, logical side and his free-spirited, adventurous half. Created by a small team at Walt Disney Animation Studios in a unique, fast-paced style that blends CG and traditional hand-drawn animation, the short explores the importance of finding balance in daily life. "Inner Workings" opens on Nov. 23, 2016, in front of Walt Disney Animation Studios' "Moana."
This is such a fun short film and so full of great comedic relief!  It was so much fun watching how it was created and listening to Leo Matsuda and  Sean Lurie talk about how Inner Workings grew from a vision to a full-blown Disney short.  These drawings show the evolution of the characters and how the story unfolded.
About Disney's Moana:
Three thousand years ago, the greatest sailors in the world voyaged across the vast Pacific, discovering the many islands of Oceania. But then, for a millennium, their voyages stopped – and no one knows why.
From Walt Disney Animation Studios comes "Moana," a sweeping, CG-animated feature film about an adventurous teenager who sails out on a daring mission to save her people. During her journey, Moana (voice of Auli'i Cravalho) meets the once-mighty demigod Maui (voice of Dwayne Johnson), who guides her in her quest to become a master wayfinder. Together, they sail across the open ocean on an action-packed voyage, encountering enormous monsters and impossible odds, and along the way, Moana fulfills the ancient quest of her ancestors and discovers the one thing she's always sought: her own identity. Directed by the renowned filmmaking team of Ron Clements and John Musker ("The Little Mermaid," "Aladdin," "The Princess & the Frog") and produced by Osnat Shurer ("Lifted," "One Man Band"), "Moana" sails into U.S. theaters on Nov. 23, 2016.

Follow Moana on Facebook
Follow Disney Animation on Twitter
Visit the official Moana website
Follow Disney Animation on Instagram
Visit Disney Animation on Tumblr