New Featurettes Are Now Available For Disney's Tomorrowland #TomorrowlandEvent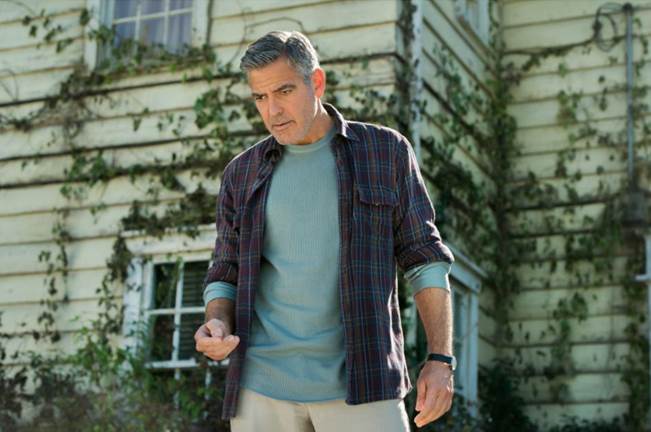 Every time a new clip or featurette is released for Disney's Tomorrowland, there's a whole new burst of excitment over this retro-futuristic film!  Learn about Disney's TOMORROWLAND in these new featurettes starring George Clooney, Britt Robertson, Producer/Writer Damon Lindelof and Director Brad Bird!  Both of the featurettes below capture the magic that is Tomorrowland with the spirit of the actors, writers, and directors.  I love when Brad Bird says "Can you find Tomorrowland on a map?  The map would have to be one trippy map."  It would definitely have to be a different kind of map!   I cannot wait for May 22, so I can take my entire family to see it.  This is definitely the family film of the year.  Be sure to take everyone you can find to the theater with you and find an IMAX theater if you can 🙂  You'll be happy you did!
"What Is Tomorrowland" featurette

"Citizens Of Tomorrowland" featurette

From Disney comes two-time Oscar® winner Brad Bird's riveting, mystery adventure "Tomorrowland," starring Academy Award® winner George Clooney. Bound by a shared destiny, former boy-genius Frank (Clooney), jaded by disillusionment, and Casey (Britt Robertson), a bright, optimistic teen bursting with scientific curiosity, embark on a danger-filled mission to unearth the secrets of an enigmatic place somewhere in time and space known only as "Tomorrowland." What they must do there changes the world—and them—forever.
Featuring a screenplay by "Lost" writer and co-creator Damon Lindelof and Brad Bird, from a story by Lindelof & Bird & Jeff Jensen, "Tomorrowland" promises to take audiences on a thrill ride of nonstop adventures through new dimensions that have only been dreamed of.
Like TOMORROWLAND on Facebook 
Follow Disney Pictures on Twitter
Visit the official TOMORROWLAND website 
TOMORROWLAND opens in theaters everywhere on May 22nd!