My Journey Inside Disneyland's Tomorrowland Part Deux #TomorrowlandEvent
*I received an all expenses paid trip to Los Angeles for the coverage of several press events for Disney. All opinions are 100% my own and we only recommend events and shows that are a great fit for our readers.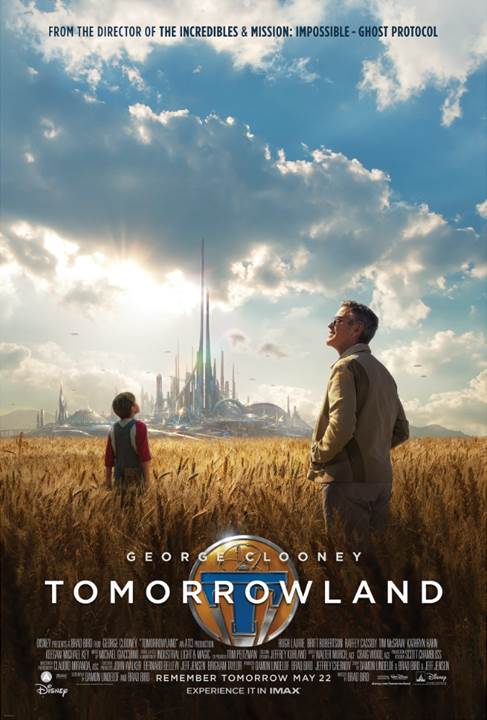 The day is almost here!  The most anticipated movie in Acadiana's Thrifty Mom's history is opening in theaters everywhere tomorrow!  Oh yes, Disney's Tomorrowland will be opening everywhere and I cannot wait to find out what all of you think about it.  What better day than today to share more of my Disneyland Tomorrowland experience.  There was so much to see and do, I couldn't possibly fit it all into one post LOL  If you have ever been to Disneyland, you know that there are two sides that are packed full of rides, shows and FOOD!  If you have never been, please allow me to share a bit of the magic with you.  When you're planning your next (or first) trip, be sure to include Tomorrowland in your 'must see' list of lands to visit; you'll be happy you did 😀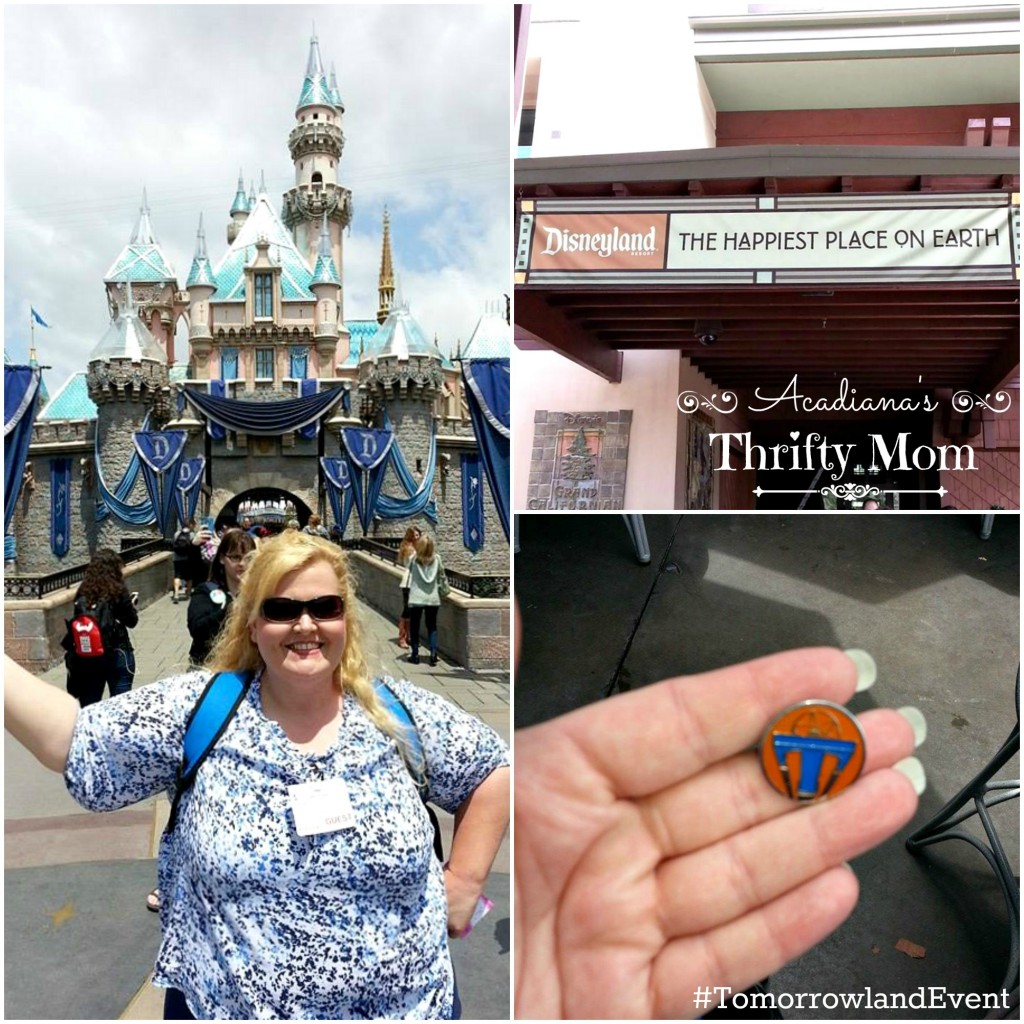 There were many different sets used in the filming of Tomorrowland.  Not the least of which was  the It's a Small World ride at Disneyland in Anaheim!  There were also two days spent on a beach in the Bahamas, and a second-unit shoot in Paris.  If we're counting Peitzman's plates of the World's Fair Globe in what is now Flushing Meadows park, the spot in Queens where the 1964 World's Fair was held, then New York has to be added to that list. When all was said and done, the film had over 90 different combinations of sets and locations, and moved 10 times, almost unheard of in the industry.
In case you were wondering, there are no 'kiddie rides' at Disneyland (in my opinion).  I will ride on any and all of them and have a BLAST!  It's A Small World is such a fun ride and you won't soon get THAT SONG out of your head, but hey, why would you want to, right?
"From the snow-capped Swiss Alps to the golden Serengeti, the children of the world are ready to make your acquaintance. During your tour, experience a rainbow of diverse cultures from such far-off locales as:
The Polar Regions
The British Isles
Western Europe
Eastern Europe
The Middle East
Asia
Africa
South America
The South Pacific
The United States
Before returning home, the children reunite for a grand finale, reminding us of our common bonds of friendship, laughter and happiness—and by seeing the world through the eyes of a child, we are all basically the same." ~Disneyland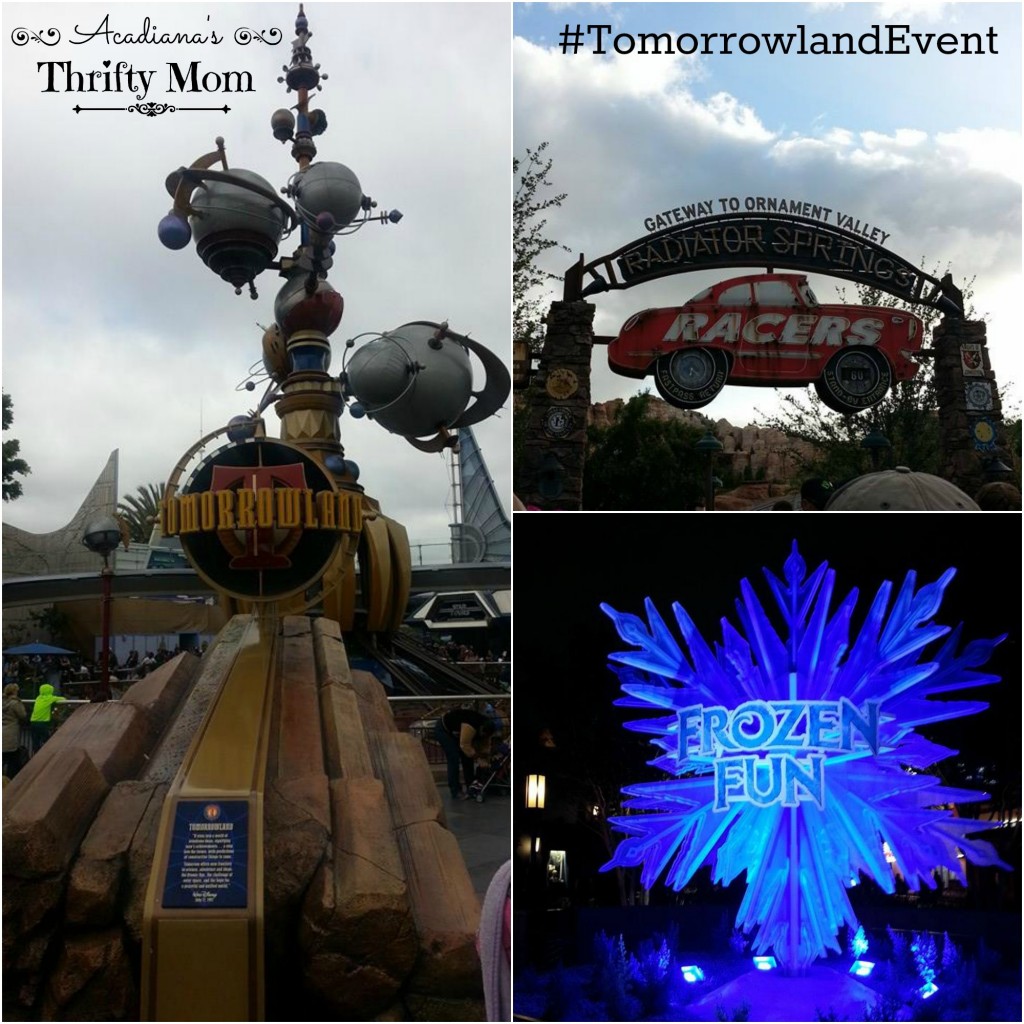 While we were there, we rode the Radiator Springs Racers, which is SO MUCH FUN!  It starts out as a leisurely drive down country roads, but quickly turns into a race for 1st place that leaves you clinging to your seat!  Be sure to check out the new Frozen Fun exhibit if you go soon!
Photo Credit: Disneyland
We ended an amazing night with Disneyland's World of Color.  Words or pictures can't even begin to describe how beautiful this experience is.  You really need to, at least once in your life, experience it yourself first-hand.  I took the best pictures I could with my little camera phone, but with it being at night, it is hard to capture just how magical it is!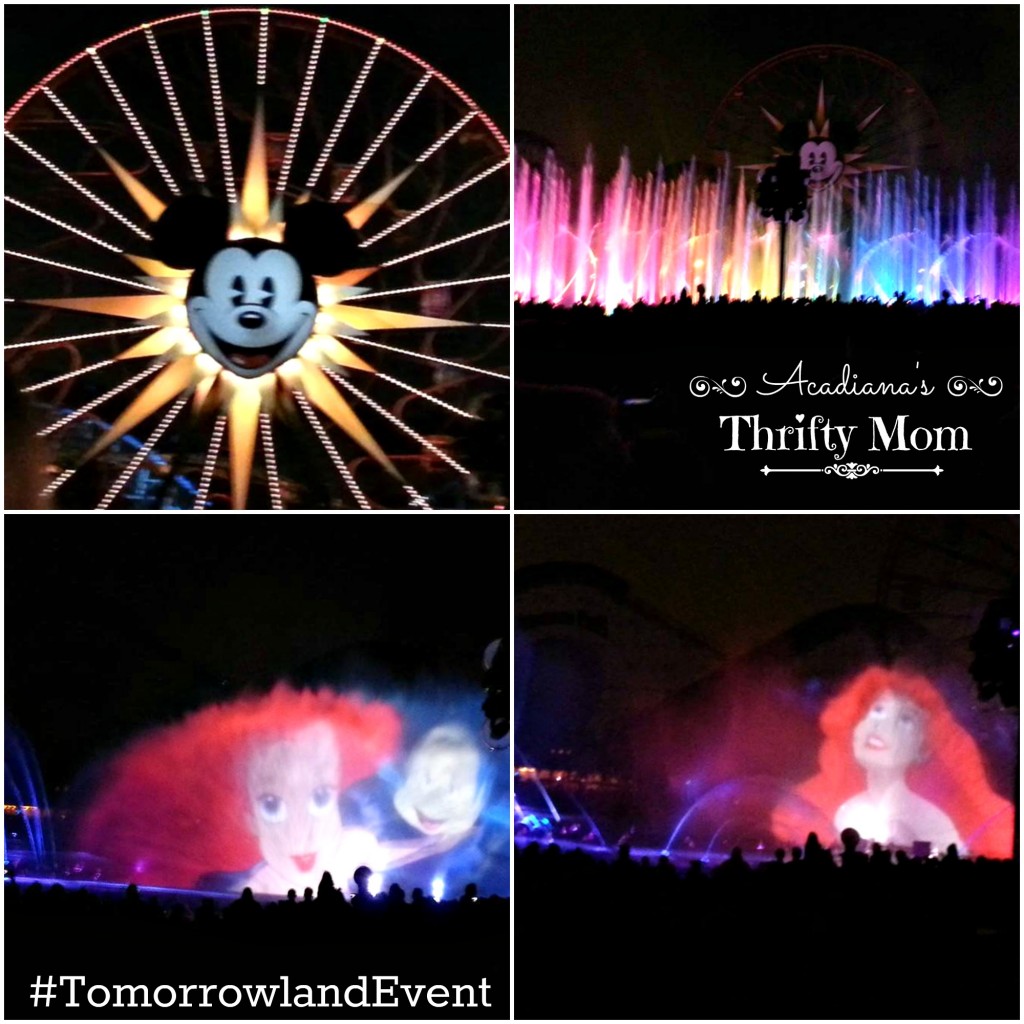 "World of Color Is Big!
To create the approximately 19,000 square-foot projection screen, nearly 1,200 fountains shoot water 200 feet into the air. Watch as water dances and pyrotechnics explode!
Be wowed at how all the elements are woven into a kaleidoscope of imagination. Be awed as this sensational show sweeps and expands across the water at Paradise Bay.
And be carried away by the soaring soundtrack that spans decades of Disney movies—from classics to the most recent releases." ~ Disneyland
Photo Credit: Disneyland
Behold a Timeless World of Wonder
"Ever since Disneyland Park opened on July 17, 1955, the Disneyland Resort has been an unforgettable destination for families to return to, again and again—a source of joy for the entire world and a place where innovation has continued to inspire an exciting future.
Throughout the festivities, soak up the sights as iconic jewels you know and love—Sleeping Beauty Castle at Disneyland Park and Carthay Circle Theatre at Disney California Adventure Park—magically transform, glistening and gleaming with special Diamond Celebration enhancements.
In addition, be sure to treat your senses to the visual feast set all along beloved Disneyland Resort locations like Buena Vista Street and Main Street, U.S.A. Both will be decked out for the occasion with shimmering banners, glittering décor… and so much more." ~Disneyland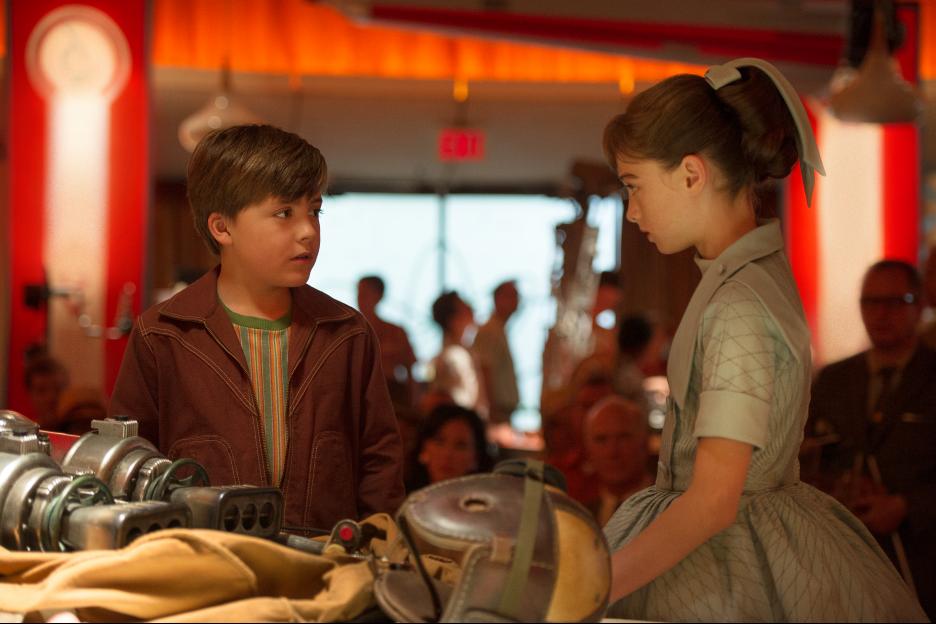 From Disney comes two-time Oscar® winner Brad Bird's riveting, mystery adventure "Tomorrowland," starring Academy Award® winner George Clooney. Bound by a shared destiny, former boy-genius Frank (Clooney), jaded by disillusionment, and Casey (Britt Robertson), a bright, optimistic teen bursting with scientific curiosity, embark on a danger-filled mission to unearth the secrets of an enigmatic place somewhere in time and space known only as "Tomorrowland." What they must do there changes the world—and them—forever.
Featuring a screenplay by "Lost" writer and co-creator Damon Lindelof and Brad Bird, from a story by Lindelof & Bird & Jeff Jensen, "Tomorrowland" promises to take audiences on a thrill ride of nonstop adventures through new dimensions that have only been dreamed of.
Like TOMORROWLAND on Facebook 
Follow Disney Pictures on Twitter #Tomorrowland
Visit the official TOMORROWLAND website 
TOMORROWLAND opens in theaters everywhere TOMORROW, May 22nd!