My Exclusive Interview With The Real Jim White & Diaz Brothers From McFarland USA
*I received an all expenses paid trip to Los Angeles for the coverage of several press events for Disney and ABC. All opinions are 100% my own and we only recommend shows that are a great fit for our readers.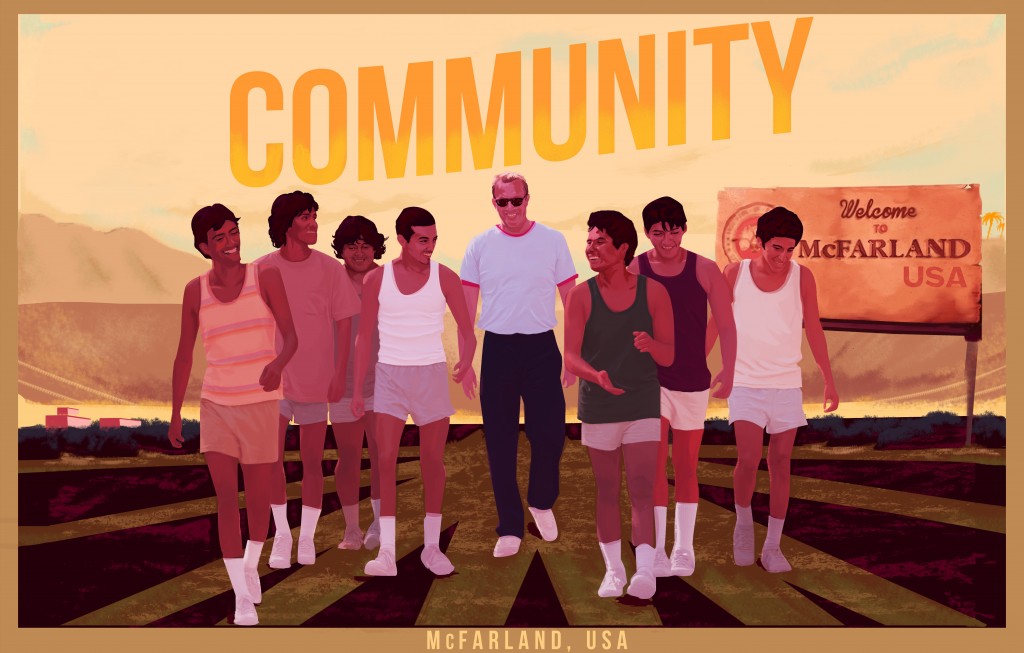 Photo credit: Disney
I have to admit, I am a sucker for true stories.  McFarland USA is based on a true story, so it is a given that I would enjoy the movie.  What I didn't expect, was to fall in love with the story, the characters, the heart of the movie.  The story behind this movie is amazing.  It is almost unbelievable what this team has been able to accomplish just with a little coaching and a whole lot of heart.  Jim White's determination to succeed and love for a group of people he didn't know yet, pushed beyond what everyone thought was humanly possible.  Each one of these men spoke of their faith in God as being the cornerstone of their success, which speaks volumes!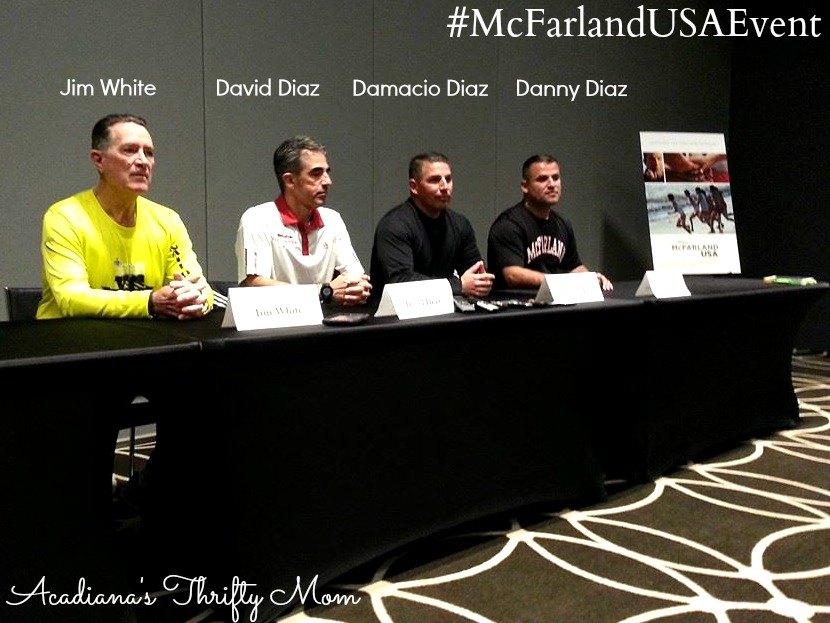 Question:  Do you feel like the movie does a good job of describing that culture?
Damacio Diaz : We're very, very proud of the way the movie portrayed us, our family. We were raised in the field, (it) was our life. We started picking and hoeing and raking and doing everything you could possibly think of. We were about seven or eight years old when all that began. For us, it was a way of life.   The day after he (Danny) graduated from the university with the diploma, he was in the fields working, because that was, in our family, what was expected.  Until he got hired and got his job. So, for us it was normal.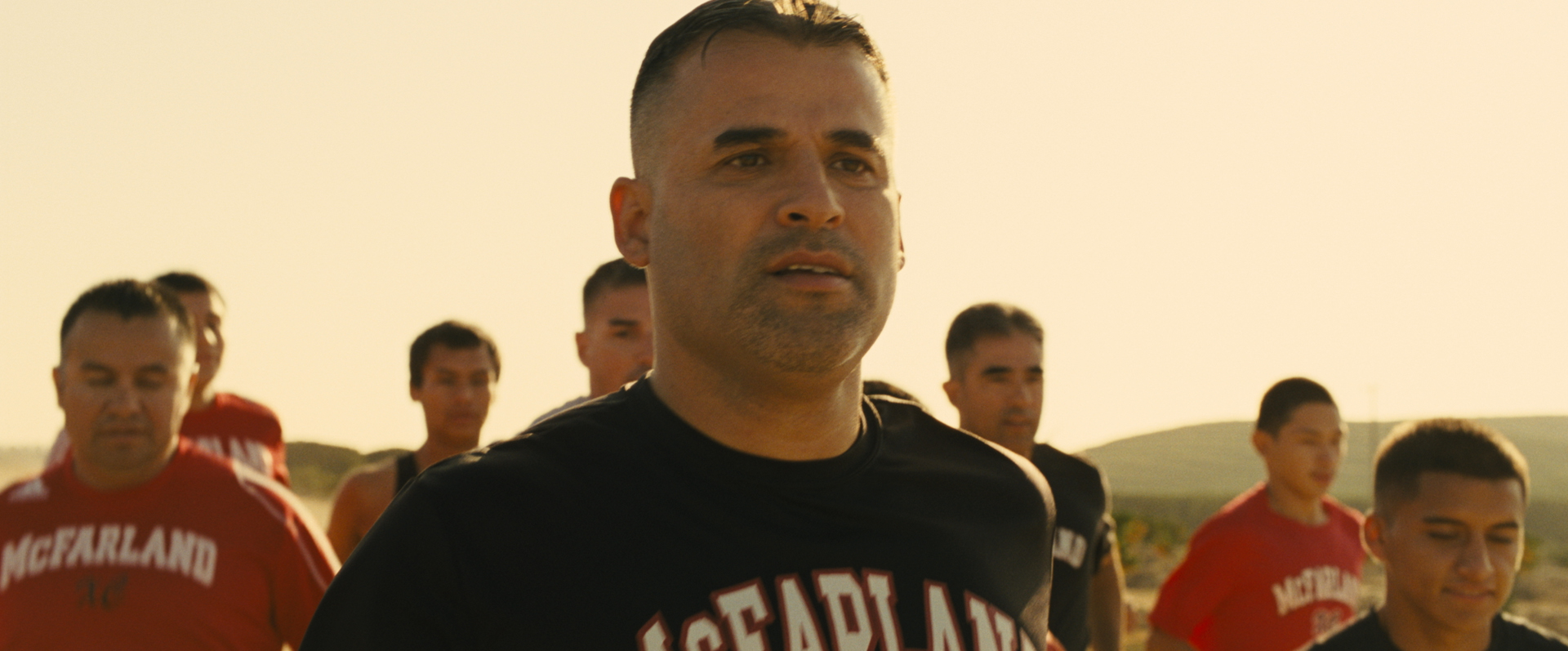 Photo Credit: Disney
Question: Is your mom really that way, because she was a scene stealer? She was amazing in the movie.
David Diaz: Not at all. Much worse.
Jim White: Let me answer that, because when Mrs. Diaz saw this film the first time, she came out and she said I love the film, but they didn't make me strict enough.  That was it.
David Diaz: Yeah, so just to let you know; I think Hollywood did a very good job of depicting and not making it look too guilty regarding CPS.  We're proud of what Hollywood did and what Niki and the producer and everyone did, but  we lived in a very, very strict environment and still do to this day.

Photo Credit: Disney
Question:  I want to know what your guys' first reaction was when you heard that not only was your story going to be a movie but specifically this movie and knowing what these, true life inspirational movies become? What was that like?
Jim White:   Well, from my aspect, I guess it was in various stages, because this was about a 15-year process for  my wife and I.  We signed with this one company;  two years later we signed with another one, not quite that often, but it was a long process.  When Disney did it, we were thrilled very much so, that Disney had it, because then we knew that it shouldn't have any sex and cussing and cigarettes and this type of thing.  We were very happy that was going to take place.  In reality, too, the script that was written, we prayed that it would never happen….and it didn't, because they threw it out. Then Disney resigned us and got a better script writer and that's the one we have now.
David Diaz:  So, just to go back and let you know how my mother was depicted in previous scripts was probably a more accurate version, but this is gonna be a family movie, so it is okay.
McFarland, USA Featurette
Take a look behind the scenes at Disney's new film, McFarland USA. In theaters February 20.
Question:  How much or any input did you have to have on the filming, making the movie?
Damacio Diaz :    Mr. White might have  more than us.  We basically told our story, got interviewed for hours and hour and hours, and that was pretty much it. Mr. White had a lot more influence in how this script was written.
Danny Diaz:    Once you give them your story, obviously you sign with them.  Then they can do whatever they want.  So, with myself, they  made me chubby in the movie.   They made me chubby or overweight and hella slow when you watch the movie, you know.  That's okay;  that's what they wanted to do,  I'm just excited to be included in the movie.  They could've chosen any other team, because we have nine state titles.  And so,the fact that they went back to the original first year that we won state. Some of these teams that came after us were way better than us, way better than me as, as far as the running.  We were just happy that Disney stuck with that first year and we're lucky to be in the movie.
Follow MCFARLAND, USA on Facebook
Follow Disney Pictures on Twitter
MCFARLAND, USA opens in theaters everywhere on February 20, 2015!