Meet Opetaia Foa'i, The Musical Inspiration Behind Disney's Moana #Moana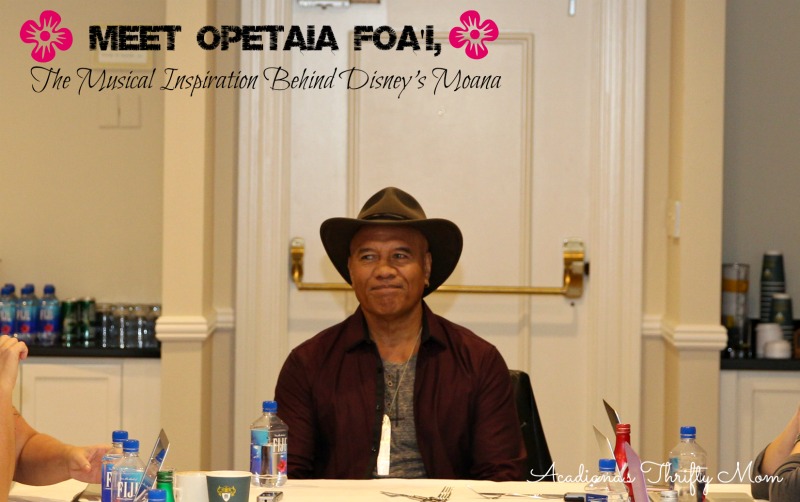 I am so excited to finally tell y'all about meeting Opetaia Foa'i while I was in Los Angeles last month!  I did a little research about him before my trip because, to be honest, I wasn't sure who he was and how he fit into Disney's Moana.  Stick with me here and I will explain 😀  One thing that never ceases to amaze me with Disney is the immense amount of thought, preparation, and research that goes into every single film they create.  Everything down to the few minutes long short films that play before many Disney films.  Every little detail is planned and studied before creation even begins.  Moana was created with such great care and attention given to the Polynesian people and you can read that in the words of Opetaia Foa'i and you will see it in action on the screen when you see Disney's Moana.  What an amazing journey Opetaia Foa'i has had in life and what a beautiful story to share with us all!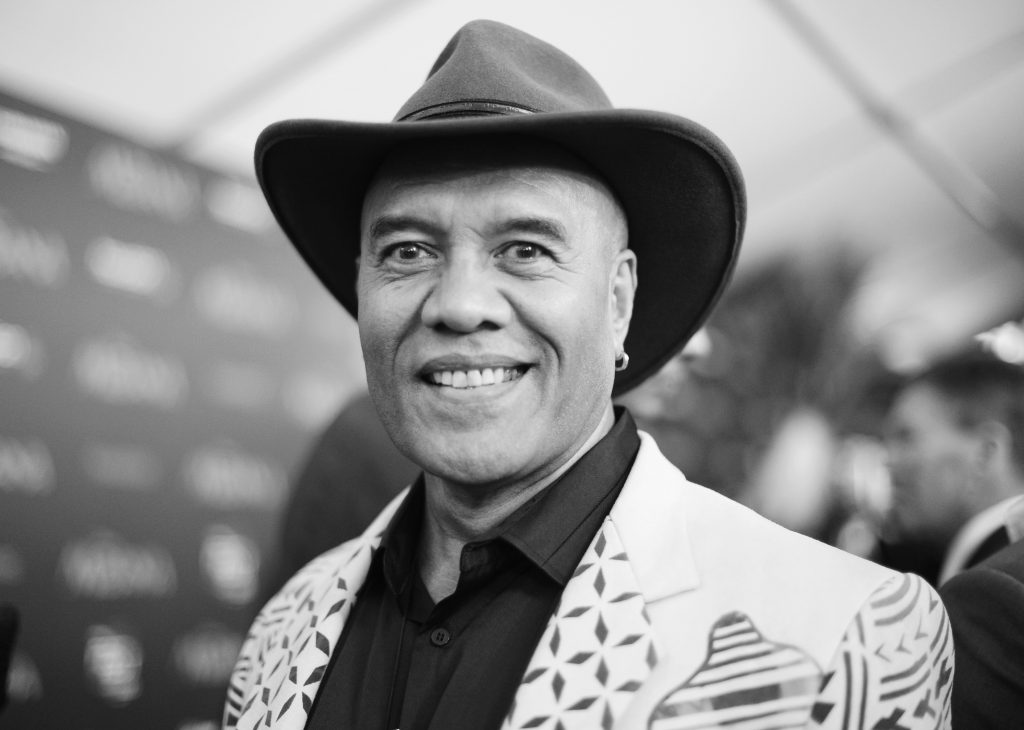 How much time did you spend working and collaborating with Lin Manuel to create some of the songs together?
Opetaia Foa'i:  Before I became famous, wicked famous, it was awesome because we had a lot of time so when we got together, he works very fast and I work very fast too.  It was quite an amazing combination cause you've got Mark who, of course, is very experienced along that line and you've got Lin who's very good with lyrics and directing. And there's me who, I don't read music but I do write from emotion.  I can grab a scene and I can get emotion out of it very quickly, so we found that that combination worked really well. I'm very childish in the Studio, and luckily so was Lin, so we had a lot of fun together.
How did you decide how to mix some of the culture and give it a more modern feel? How did you balance it, you know, wanting to make up to date songs that have that traditional sound, lyrics?
Opetaia:  I sort of trusted Mark and Chris Montan and Tom.  I trusted that they would make those decisions, and I didn't compromise from my cultural background either.  I've got many things that didn't get onto the Movie and a lot of things, they would say, 'Oh David that was good but, we don't want to scare the children'. So after a while, I got the message, because I'm very, very passionate about the chance of the olden pre-Missionary Pacific,  who didn't have melodies but, just charts and beats.  I love that.
What was your favorite part in the process?
Opetaia: Well, I was just saying, you know, um, I was born in Yan Samoa in a thatched hut.  We're talking about just the thatched hut with no walls, so to find myself here is an incredible journey.  It's just, my jaws been open for quite some time, when they restrained me.  I couldn't believe, I call it a aesthetic Heaven, that people can be around the table and they can talk about anything they like and there's no one running anybody down, it's incredible. So all that's new to me.  In my culture, music is like breathing air. I can never understand why I was always trying to write songs or do something musically, so it was a hard journey for me to go get a real job.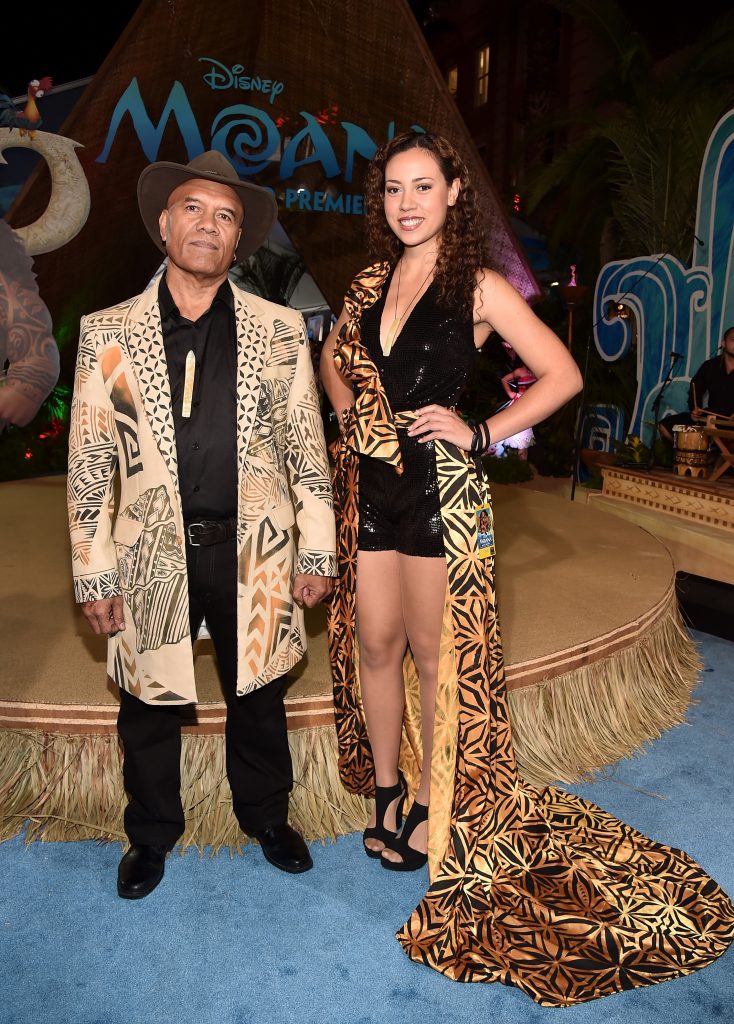 You listened to that voice inside. What's next on the horizon for you?
Opetaia: You know, I'm happy where I am now. Just to get here. I was trying to explain to you my journey, it was really to promote my culture and I've traveled the world and people got sick of me talking about these people that are the best Navigators, best Sailors in the world, everywhere.  To be honest, I thought I'd reached the end of my run, unless the opportunity came up. So it's just extended it a little bit more.
Have you seen the film?
Opetaia: Yes I have, yes.
What were your thoughts when you saw it put together with the Music and the story?
Opetaia: Beautiful.  The animation, the story, everything was just incredible.
What about capturing the culture? Is it right on?
Opetaia: Well I could say this, daringly. My ancestors would be proud of this Movie.
Aw that's fantastic! What song had the most meaning to you that made it on the Soundtrack?
Opetaia: Well, the first track that I wrote was "We Know the Way" and I wrote that when Jon and Ron explaining what they wanted and of course voyaging is my thing, you know.  He was so excited that I wrote and then we got together in Carmel with Lin and Mark and we were pacing up and down that side and getting all the lyrics together. Smoke coming out of us. And they come out with those beautiful lyrics and just slaughtered it.  Then we knew something was special about this.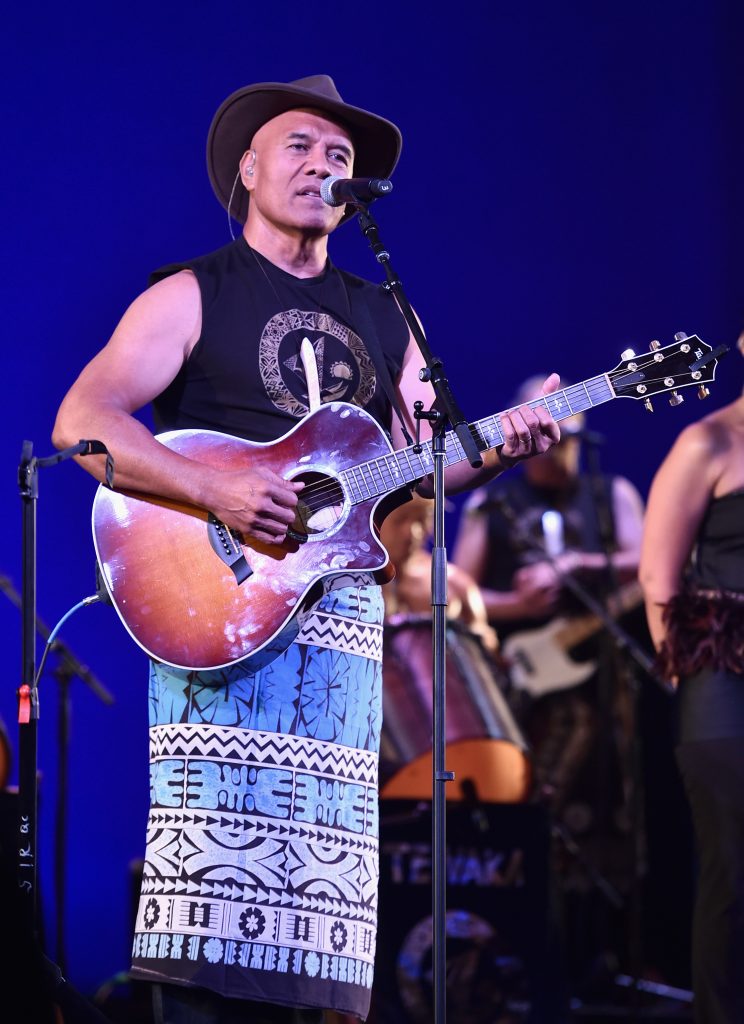 The Moana soundtrack is on constant replay in our car.  You are going to fall in love with it too, I just know it!  You can buy it at the Disney Store online.  It is also available at Amazon, Walmart, and tons of other retailers.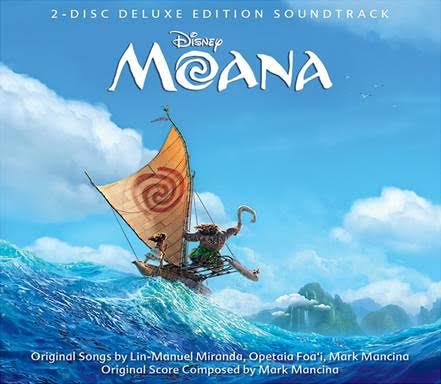 About Disney's Moana:
Three thousand years ago, the greatest sailors in the world voyaged across the vast Pacific, discovering the many islands of Oceania. But then, for a millennium, their voyages stopped – and no one knows why.
From Walt Disney Animation Studios comes "Moana," a sweeping, CG-animated feature film about an adventurous teenager who sails out on a daring mission to save her people. During her journey, Moana (voice of Auli'i Cravalho) meets the once-mighty demigod Maui (voice of Dwayne Johnson), who guides her in her quest to become a master wayfinder. Together, they sail across the open ocean on an action-packed voyage, encountering enormous monsters and impossible odds, and along the way, Moana fulfills the ancient quest of her ancestors and discovers the one thing she's always sought: her own identity. Directed by the renowned filmmaking team of Ron Clements and John Musker ("The Little Mermaid," "Aladdin," "The Princess & the Frog") and produced by Osnat Shurer ("Lifted," "One Man Band"), "Moana" is opened now in theaters everywhere!

Follow Moana on Facebook
Follow Disney Animation on Twitter
Visit the official Moana website
Follow Disney Animation on Instagram
Visit Disney Animation on Tumblr