Johnny's Catfish & Seafood ~ A Legacy of Good Food
We were given the opportunity to experience Johnny's Catfish & Seafood while we were on our trip to Shreveport last month and boy was it good!  When I'm searching for great local flavor, I seek out locally owned restaurants as much as possible.  Don't get me wrong, chain restaurants can have some amazing food, but it's tough to capture the local flavor from anyone other than the locals 😀  Johnny's Catfish & Seafood definitely does an amazing job of keeping it local.  Their restaurant is kept running by Covington family.  When you stop in, chances are you will come in contact with someone in the family during your visit.   The owner, Bobby Covington, came out and greeted our family and gave us a little history of Johnny's.  There is such a strong heritage that comes through in everything they do!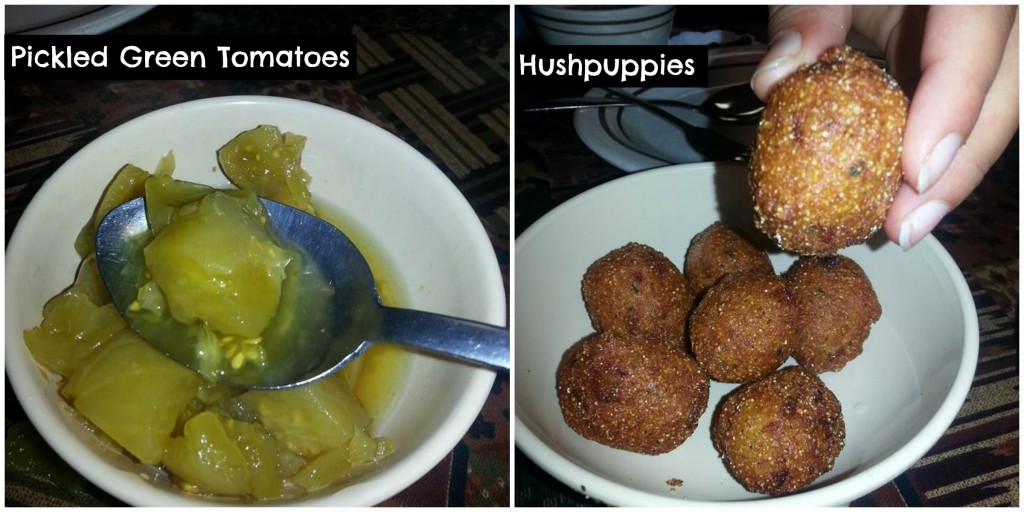 About Johnny's Catfish & Seafood
"Johnny's Catfish was founded in November 2002 by Johnny McFerren. The Covington Family (Bobby, Ruby, Rory, Michelle, Tulley and Barry) purchased the restaurant on May 1, 2004.
I worked in corporate restaurants for over 30 years. My busy schedule and travel robbed me of time with my family. Now I get to work with all three of my sons. They know the value of hard work and have strong work ethics. Working together as a family has been a great blessing in my life. Many of our regular guests have become part of our extended family and help create the family atmosphere that we are striving for."
As you can see, the whole crew LOVED the food and atmosphere!  We southerners really enjoy a cafe style atmosphere. Johnny's Catfish & Seafood is open and bright, yet cozy.  Okay, I have a confession to make; I don't eat catfish….eeeeek  I do love shrimp though.  I also know that the batter is very important for fried catfish enthusiasts and this batter did not disappoint.  The fish, shrimp and chicken were all cooked to tender perfection and the batter seasoning was delicious!  It is not very often that you find fried food that is unique or different, but this was so fresh, crispy, and tender that it just melted in our mouths.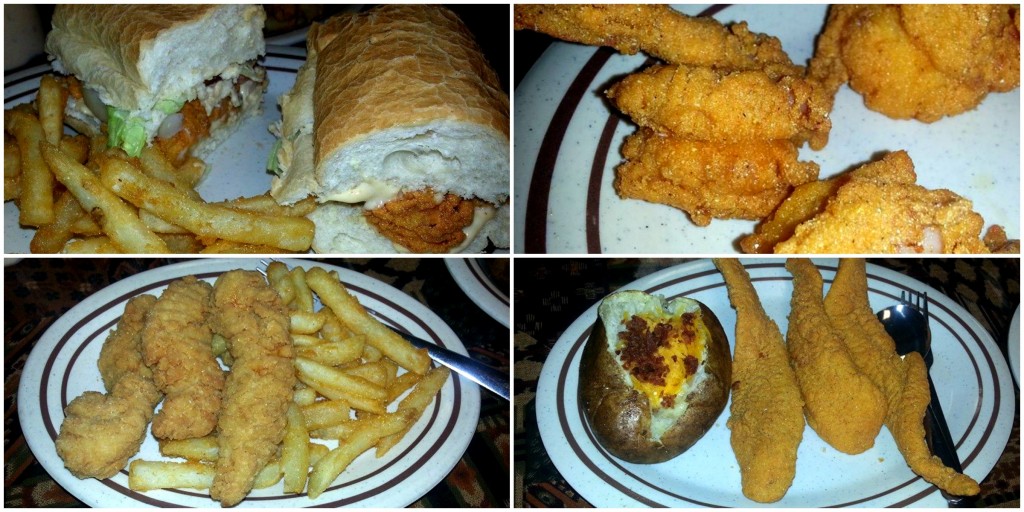 Then the dessert came out!  Before I tell you about the dessert, I have to tell you that one thing I absolutely love about Johnny's Catfish & Seafood; their menu!  My husband and I were just talking about how much we love restaurants that have short menus.  A shorter menu means a couple of things to us.  First it means that we and our children are going to have an easier time choosing what to eat.  The most important thing it means to us, though, is that the restaurant has perfected a few dishes and focuses on those, instead of trying to be great at everything.  The Covington family has done just that!  Not only have they perfected fried catfish and seafood, but they have also perfected the fried pie!  These fried pies are not your average though, they are served with homemade custard, which is HEAVENLY!  The next time you're in Shreveport, be sure to stop by Johnny's Catfish & Seafood and tell them I sent you 😀  Follow them on Facebook.