There will never be a better time to start couponing than TODAY!
Do your coupons expire before you ever get a chance to use them? Organizing your coupons will help! I used the "envelope system" for months, but this got very difficult when I started *serious* couponing LOL
1. Use a 1-2 inch 3-ring binder: You can start with a 1″ then work your way up (I'm up to a 3 inch binder now). I am all about thrifty, so I don't spend a lot on my binder. I also carry my binder in this AWESOME reusable tote that I got for FREE. Now, I've been using this tote for over a year, so it's starting to show some wear.  This bag has held up great considering how much I use it!  You can get yourself a free tote HERE!

2. Coupon holders:  I use baseball card holders which can be found at most hobby stores, Walmart, Target and Fred's. They are usually located right with baseball and football cards. At Walmart, they're by the front registers. I love to use the different size holders at amazon.  You can find all different sizes that are great for the different shapes of all your coupons HERE.  This assortment will have sleeves that are perfect for all your coupons as well as register rewards and internet printable coupons!  I have all of these in my binder.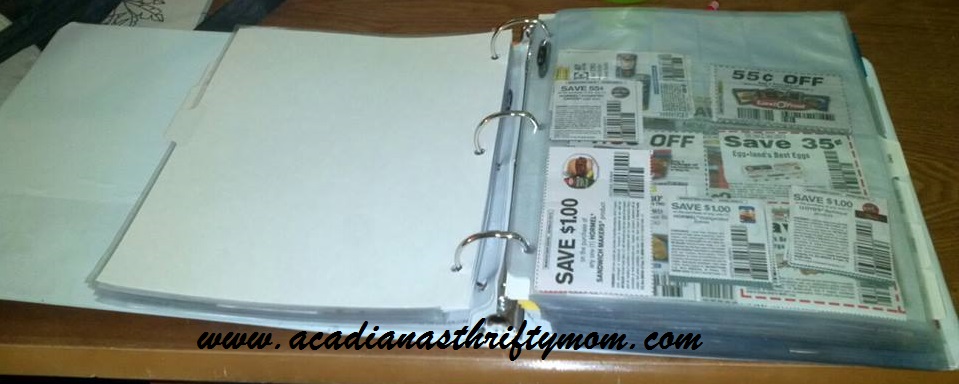 3.   Section Dividers: You'll need to divide each section to make it easier to find.   Some people like to organize their binder according to the aisles of their favorite store.   I shop at so many different stores; I use the categories found at coupons.com as a guide:
Apparel
Automotive
Baby & Toddler
Beverages
Books & Magazines
Entertainment
Flowers & Gifts
Foods
Health Care
Home Entertainment
Household
Misc.
Office Supplies
Personal Care
Pet Care
Professional Services
Restaurants
Store coupons
Toys and Games
Travel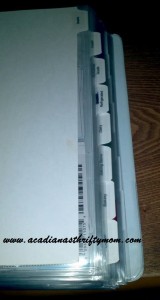 Zip pouches are also great for the front of your binder to hold your calculator, scissors, and ink pen.  Being organized is essential and you must choose what works for you.  I have used several different methods, but keep coming back to my trusty binder.
You can find all the supplies you need at Amazon.com 🙂