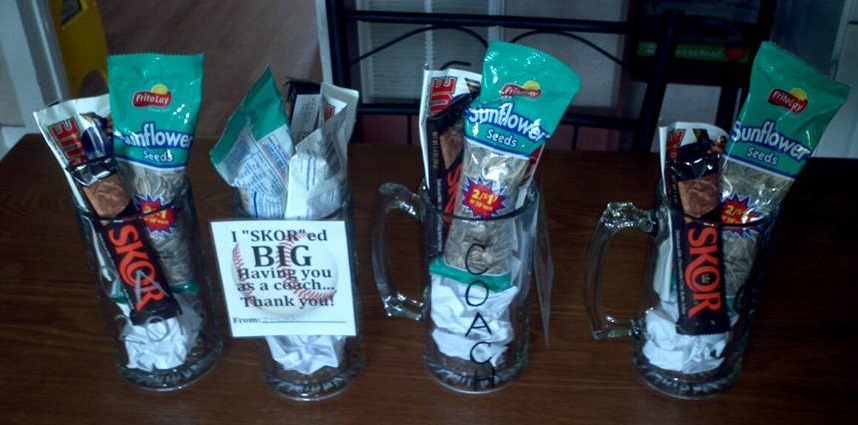 Baseball Coach's Gift
This weekend is the end of baseball season for us. I scoured Pinterest for something cute, but not too cute for men. We combined a few of the projects we found into one great and affordable project! My son had 4 great coaches this year so we needed 4 gifts and affordable was the theme LOL Here's what we did:
Gather your supplies:
4 glass sports mugs ~ We found ours at Dollar Tree for, you guessed it, $1 each!
4 packages of Big League Chew ~ $1.25 each
4 Skor bars ~ These were hard to find, but we finally tracked them down at Rite Aid for $0.88 each.
1 Acrylic paint pen ~ $2.99 at Hobby Lobby
4 individual packs of sunflower seeds ~ $0.50 each
TOTAL COST = $17.51 which breaks down to $4.38/coach
First ~ we cleaned the mugs and painted "COACH" on one side and "2013" on the other side with the acrylic paint pen. This was so easy! I saw one on Pinterest that used stencils for the lettering, but this is WAY too time consuming and messy for us LOL Plus, I like to make projects that the children can help with.  After the paint dries (about 10 minutes)  we put them in a 350 degree oven for 45 minutes to "set" the paint as instructed on the package.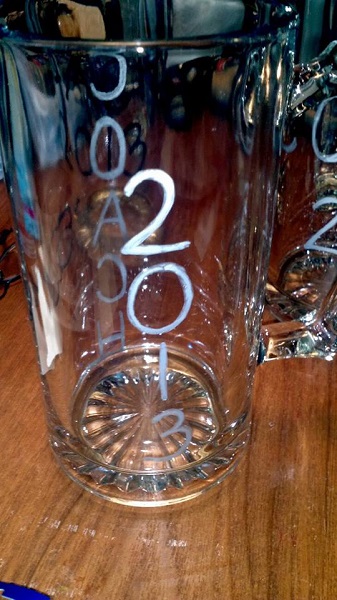 Next we printed the tags and Isaiah wrote his name in the blank. You can print the tags HERE.