Hotel Transylvania 2 and Goodwill Help You Become Your Own Monster #HotelT2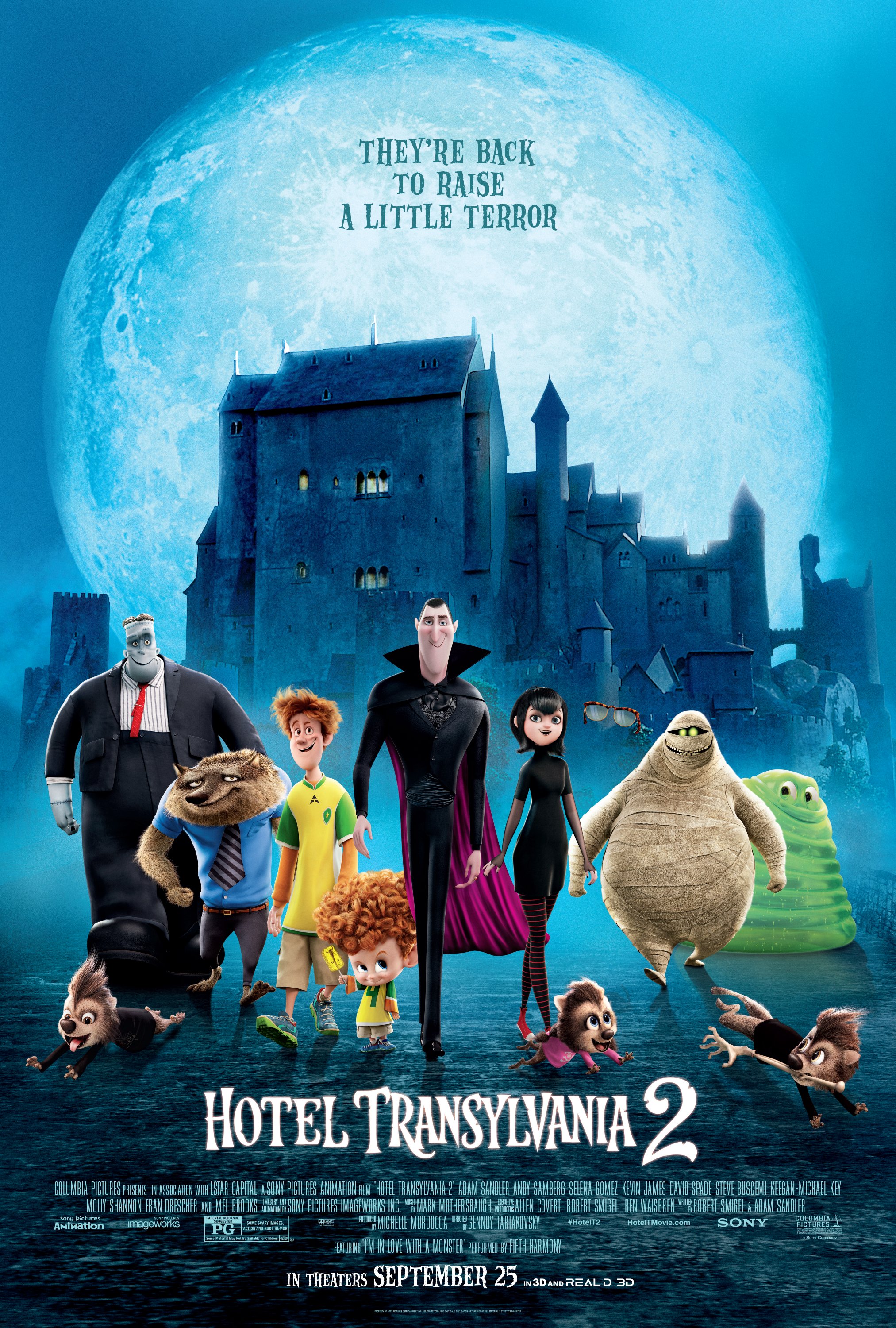 My kids are scratching the doors down waiting on Hotel Transylvania 2 to come out in theaters.  This is such a fun time of year!  Halloween marks the beginning of fall and the introduction into the "holiday season".  Hotel Transylvania 2 is going to be so much fun!  Dare I say it will be as good as or maybe even better than the first one?!  EEEK!  It looks like so much fun!  If you haven't checked out the trailer yet, be sure to take a look right below and tell me what you think!  There are so many fun goodies coming from this movie and I have a ton of them right here for you 🙂
Goodwill Industries International is teaming up with Sony Pictures Entertainment for the release of the animated film, Hotel Transylvania 2, to encourage people across the United States and Canada to do their Halloween shopping at Goodwill's more than 3,000 stores or online at shopgoodwill.com®. Goodwill and Sony Pictures unite with the message "Be Your Own Monster," urging consumers to make Goodwill their Halloween Headquarters for creating unique, affordable costumes — even costumes based on one of the movie's characters, such as Dracula, Mavis or Frank. When costume seekers shop at Goodwill, they help people in their communities get job training, earn jobs and access other community-based services.  Sony Pictures Animation's "Hotel Transylvania 2" will be released in theaters nationwide on September 25, 2015.
About Hotel Transylvania 2
In Genndy Tartakovsky's Hotel Transylvania 2 from Sony Pictures Animation, Drac's pack is back for an all-new monster comedy adventure!  Everything seems to be changing for the better at Hotel Transylvania…  Dracula's rigid monster-only hotel policy has finally relaxed, opening up its doors to human guests. But behind closed coffins, Drac is worried that his adorable half-human, half-vampire grandson, Dennis, isn't showing signs of being a vampire. So while Mavis is busy visiting her human in-laws with Johnny – and in for a major cultural shock of her own – "Vampa" Drac enlists his friends Frank, Murray, Wayne and Griffin to put Dennis through a "monster-in-training" boot camp.  But little do they know that Drac's grumpy and very old, old, old school dad Vlad is about to pay a family visit to the hotel.  And when Vlad finds out that his great-grandson is not a pure blood – and humans are now welcome at Hotel Transylvania – things are going to get batty!  The film is directed by Genndy Tartakovsky, written by Robert Smigel & Adam Sandler, and produced by Michelle Murdocca.
Check out this super fun "Look Book" of costumes you can create with clothing and supplies from Good Will!  GOODWILL COSTUME GENERATOR AND LOOKBOOK!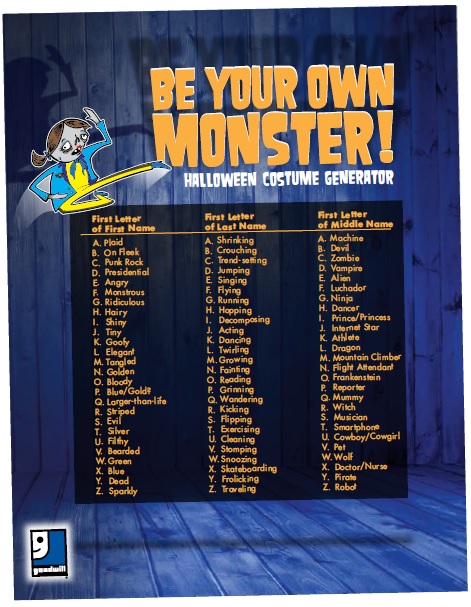 About Goodwill Industries International
Goodwill Industries International is a network of 165 community-based agencies in the United States and Canada with a presence in 14 other countries. Goodwill is one of America's top 20 most inspiring companies (Forbes, 2014). Goodwill agencies are innovative and sustainable social enterprises that fund job training programs, employment placement services and other community-based programs by selling donated clothing and household items in more than 3,000 stores and online at shopgoodwill.com®. Local Goodwill agencies also build revenue and create jobs by contracting with businesses and government to provide a wide range of commercial services, including packaging and assembly, food services preparation, and document imaging and shredding. In 2014, more than 426,000 people in the United States and Canada used Goodwill's intensive one-on-one career services to prepare for employment. In addition, more than 24 million people used computers and mobile devices to access Goodwill education, training, mentoring and online learning services to strengthen their skills. To learn more, visit goodwill.org
To find a Goodwill location near you, use the online locator at Goodwill.org, use the Goodwill Locator app at goodwill.org/apps, or call (800) GOODWILL. Follow us on Twitter: @GoodwillIntl and @GoodwillCapHill, and find us on Facebook: GoodwillIntl.
Visit the Hotel Transylvania 2 official site
Visit their Facebook page
Follow them on Twitter
Follow them on Instagram
Follow them on Pinterest