Get A Little Nuttier With Emerald Nuts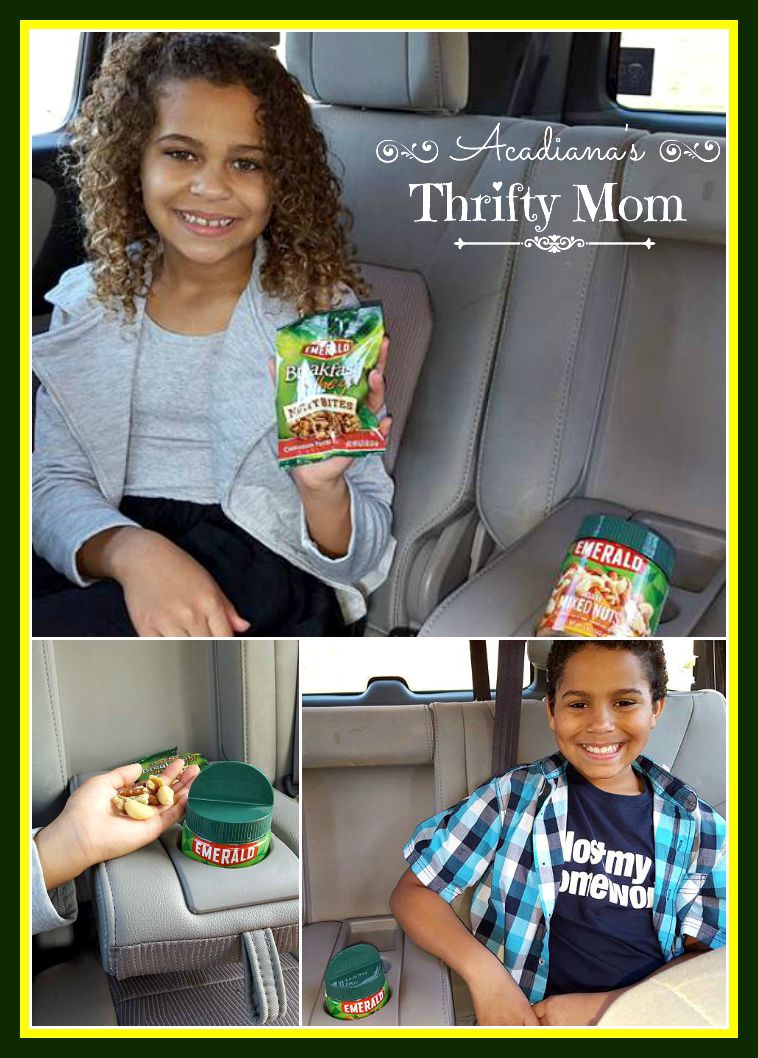 Well, now that soccer season is in full swing, we are always looking for a good, wholesome snack that has sticking power.  Emerald® Nuts Breakfast on the Go!™ are always at the top of our list for tasting great, being healthy and keeping the kids feeling full through an entire game.  I didn't realize, until all 3 of our kids were in extracurricular activities, how important portability was really going to be.  When we're rushing home from school to hurry and get homework done, while scouring the pantry for food and looking for something to put in the cooler to snack on during practice and games; portability suddenly got bumped into to our top 3 criteria for snacks LOL
I cannot tell you how thankful I am for Emerald Breakfast on The Go when the kids are running out the door to catch the bus and we realize they haven't eaten anything for breakfast!  Although, several years ago, I really thought I would have it all together by now and be cooking elaborate breakfasts for the kids before school; this simply is not the case LOL  Most of you have probably already figured out that a perfect morning routine is really only something fantasies are made of 😀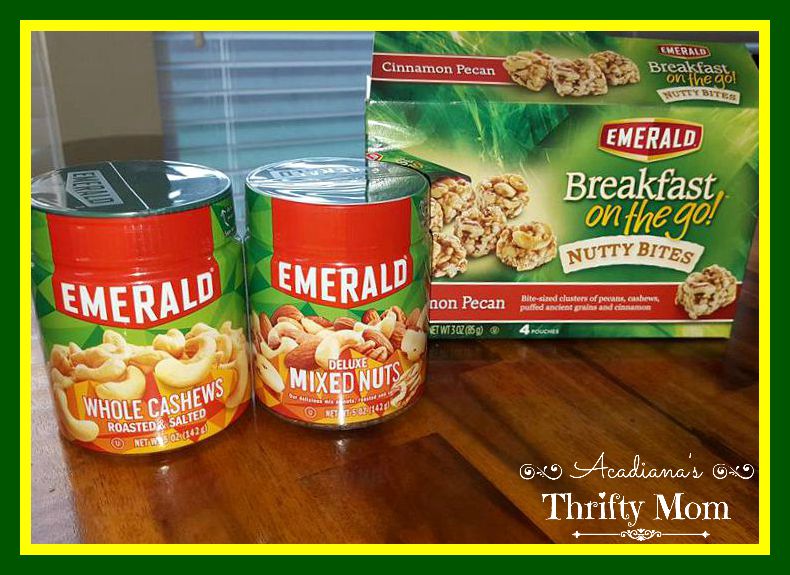 About Emerald Nuts:
Not all nuts are created equal. At Emerald, we find high-quality nuts, then flavor them delicately and thoughtfully. So whether you want a great-tasting snack or a treat you're proud to serve your guests, you can count on Emerald.
Some of our flavors include Cocoa Roast, Sweet & Salty Dark Chocolate Peanut Butter, Salt & Pepper Cashews, or a Breakfast Nut Blend. Our nuts include almonds, cashews, mixed nuts, and granola-nut mixes (sold under the name Emerald Breakfast on the go!).
In addition to quality nuts and unique flavors, Emerald offers a variety of package sizes to meet your needs.
You will find Emerald sold in our unique, resealable green canister, 100 calorie packs, and on the go! packs. You can find Emerald in retailers nationwide.