Grab A Wholesome Snack On The Go With Emerald Nuts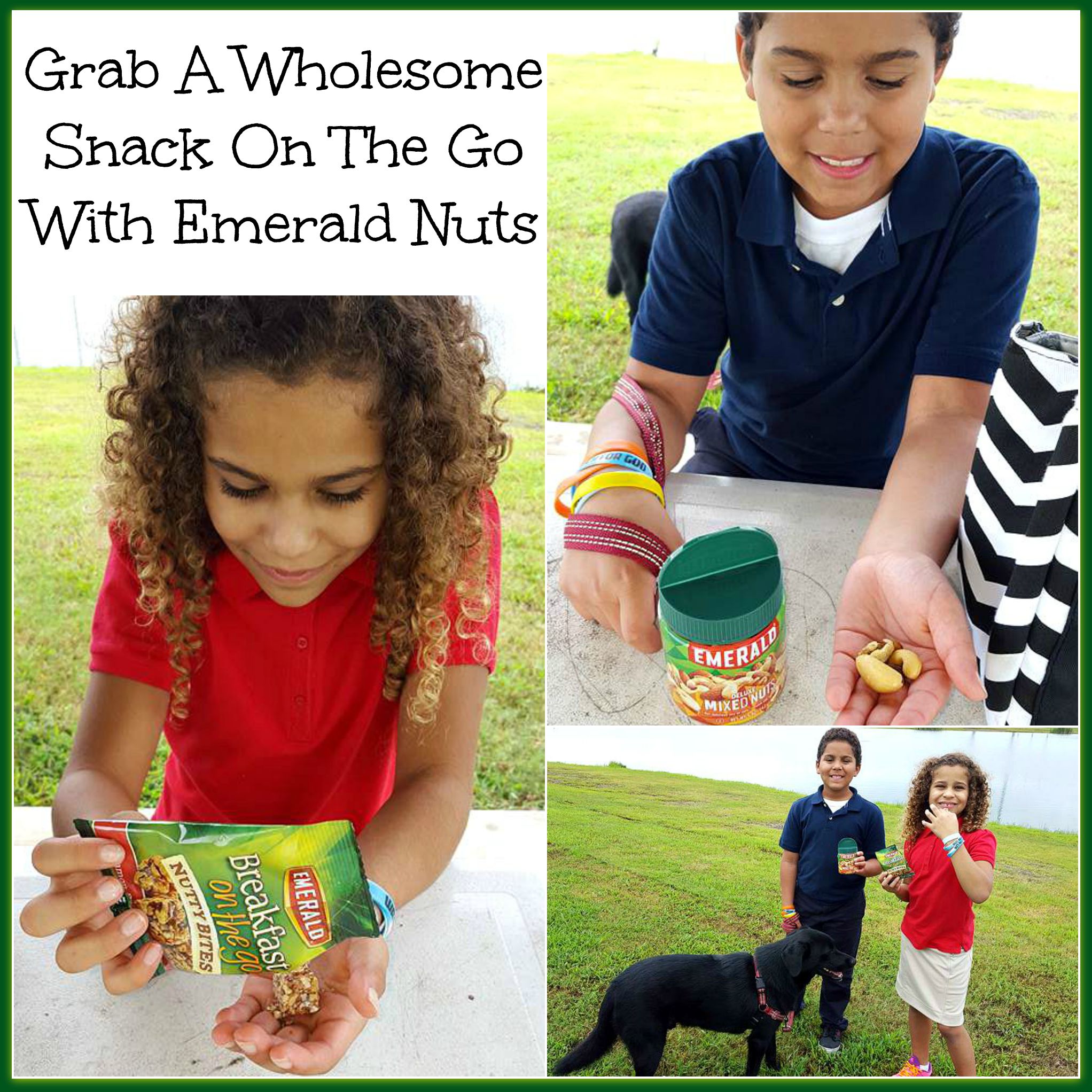 School has started back y'all!  You know what that means, don't you?  Hungry, hungry kids after school.  My kids have always been huge fans of all kinds of nuts and nutty snacks.  Emerald® Nuts have long been a staple in our pantry.  We have been buying  Emerald Breakfast On the Go!™  for a couple of years.  They make great snacks on road trips and camping trips.  Now they have the new Emerald Breakfast On the Go!™ Nutty Bites which are even more appealing than their original breakfast variety.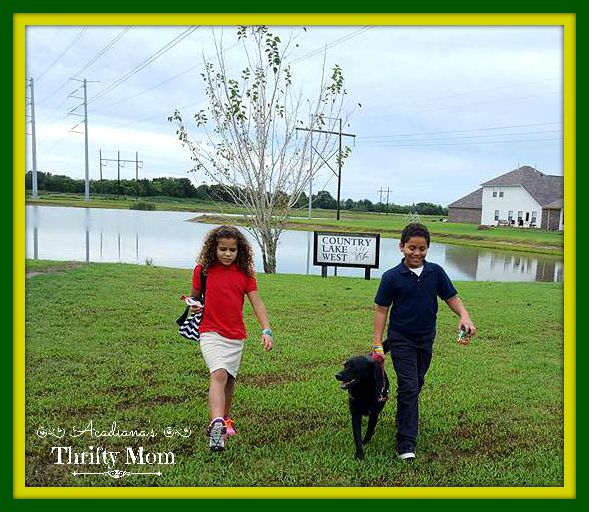 We love to take walks and almost always take Decker, our black lab, along.  He's such a sweet rescue pup!  My 10 year old son and 9 year old daughter both have different ideas of what tastes yummy for a snack, so they always take something different.  I think, a lot of times, they do it just to be different.  Hannah likes bags.  She puts everything in a bag, so the Emerald Breakfast On the Go Nutty Bites are perfect to fit in her little bag or even her pocket (not that she ever uses her pockets).  They really are a great size and have the little bit of sweet she's always craving.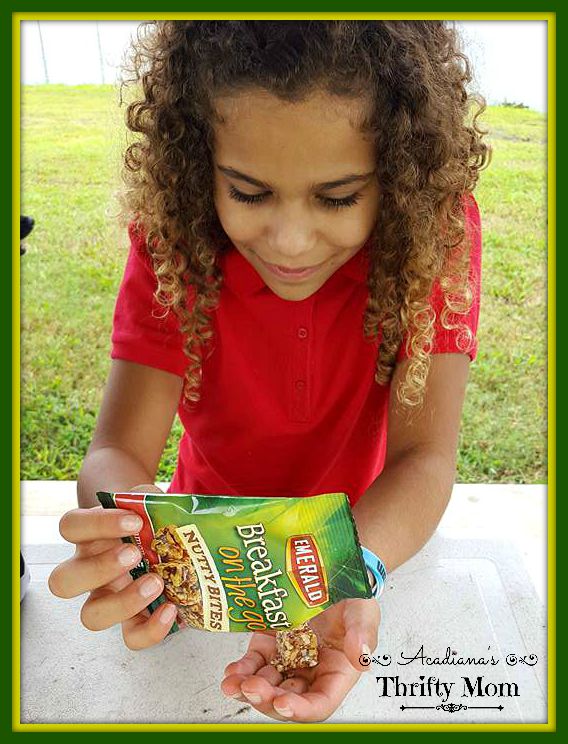 Isaiah, on the other hand, loves salty nuts.  He's not as big of a fan of sweet snacks as Hannah is, so he will take a can of Emerald Nuts.  He's a boy and LOVES to have something to carry in his hand.  I'm not sure if that's a boy thing or what, but he always has something in his hand.  I think it makes him feel strong 😀  Having a can to rattle and make noise to annoy his little sister is just an added bonus!
So, now, why Emerald brand and not some other brand?  You know, that's a good question.  We have always loved Emerald.  Maybe we're spoiled to them, but when it comes to salty snacks I am very picky.  I don't really change brands often.  It's kind of the same reason I use the same brand of Cajun seasoning; because I like it and I know how much salt is in it.  I don't like to be surprised by too much or too little salt.  To me, that ruins a salty snack.  I always know what to expect from Emerald and it is just the right amount for us 😀
Emerald Breakfast on the go! Is available at Walmart stores nationwide and Emerald Nuts canisters are available EXLUSIVELY at Walmart, so get a little nuttier this summer with Emerald Nuts!  Emerald Nuts wants to know how you snack and eat nuts. Take this 10 minute survey; they will be sending a $5 Walmart gift cards to the first 100 people that fully complete the survey (U.S. citizens only, must be 18 years or older to participate) HERE! Be sure to like  Emerald on facebook.  
* Right now you can print a coupon for $0.65 off 1 Emerald Nut item.  Print your coupon now!