Go Behind The Scenes of COCO With Director Lee Unkrich, Writer and Co-Director Adrian Molina and Producer Darla K. Anderson #PixarCocoEvent
By far, one of the most exciting parts of being a blogger is that I am able to blog for Disney/Pixar.  Last month, I was able to head to San Francisco, and talk to the people who are in charge of creating the new Disney/Pixar film, Coco.  This is always a very exciting part of covering a film.  We don't always think about directors, producers, writers, and even actors when it comes to animated films, but these films have all of the same creators that regular films have.  Many times, animated films have even more people on board because they have animation teams.
The press event for COCO was at Pixar Studios, so I did what any good blogger would do; I went a little crazy and took fifty-million-teen photos of everything I saw LOL  I won't make you look through every little quirky thing I freaked out about.  I'm going to try and stay on track with COCO, but I'm not making any promises 😉  Afterall, I was at PIXAR STUDIOS (checking Pixar Studios off my bucket list)!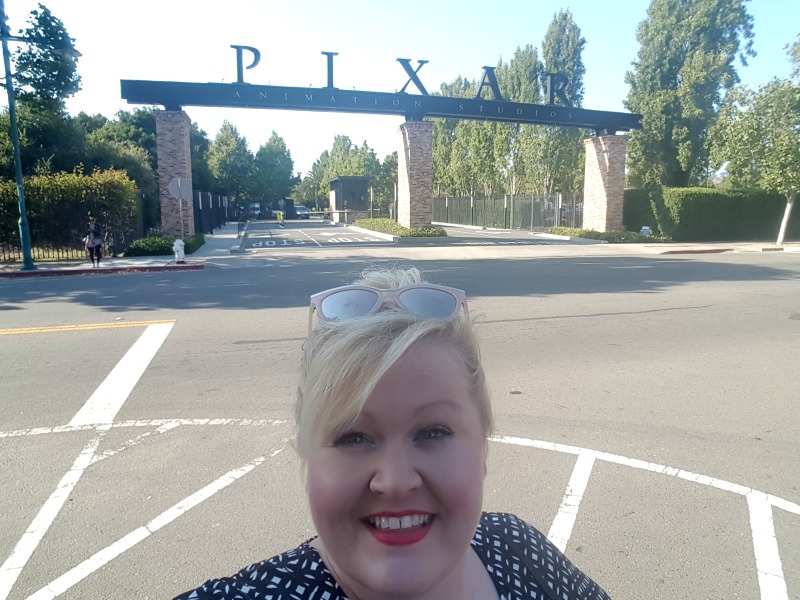 When we first arrived, we had the opportunity to walk around a bit and explore Pixar Studios.  It is AMAZING!  There are familiar characters around every corner and I sure took selfies with as many of them as I could find.  From Cars, Nemo, Toy Story, Inside Out, and every Disney/Pixar film in between.  I just cannot wait to go back in a year or so to see COCO take its spot among these iconic animated films.
When we finally had the chance to sit down with director Lee Unkrich, writer and co-director Adrian Molina and producer Darla K. Anderson; I learned so much about how the film was created as well as why the film was created.  I'll be 100% honest with you; I had very little knowledge about Dia de los Muertos before this trip to San Francisco.  I am still in awe and feeling emotional about the deep meaning of this celebration and what it means to the culture that celebrates it.  That will be in another post, though, so be sure to keep coming back for more amazing updates as it gets closer to November 22!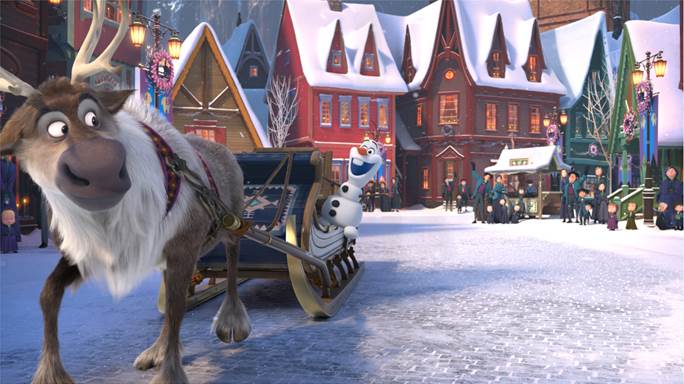 The first question that was asked of the creators of COCO was about the Frozen short that will show in front of COCO once it is in theaters.  There has been a lot of chatter about this short and the decision to have it show at the beginning of this film.  Because Frozen is such an amazingly popular film and has such a strong family connection, Director Lee Unkrich expressed his excitement that it was such a perfect fit for COCO, which also has an amazing family connection.  With both COCO and Olaf's Frozen Adventure focusing on tradition and family, Producer Darla K. Anderson expressed how beautiful it will be to have both films together when COCO opens in November.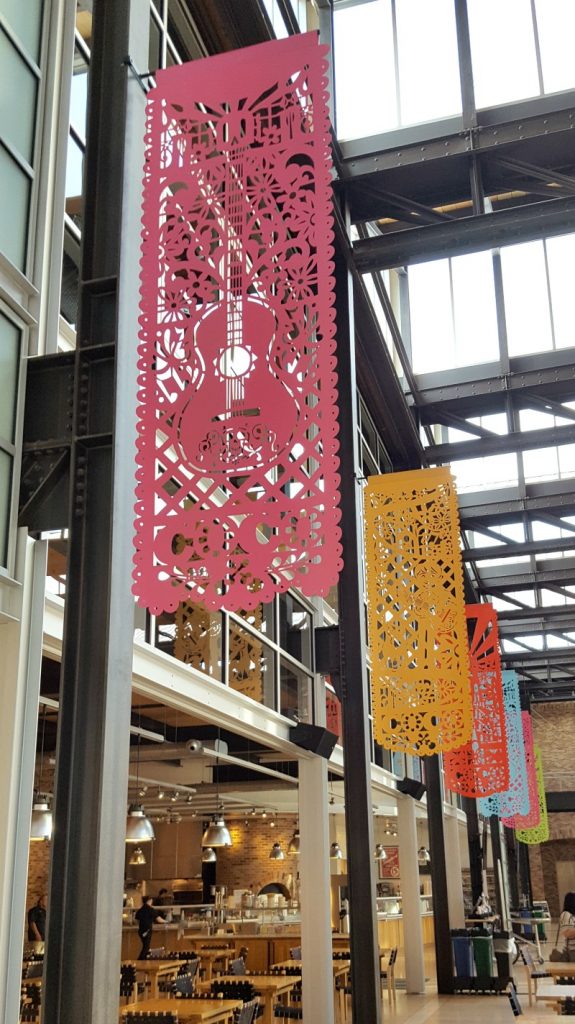 The next question, of course, was how did they come up with the name COCO for this film.  As much as I want to tell you the answer to this question, even more I want it to come to you when you're watching the film.  I will tell you this; the word "COCO" has a strong family connection and is the name of the oldest person in Miguel's family.  You're going to love who the film was named after <3  We did get to watch 35 minutes of the film while we were at Pixar Studios and it looks AMAZING!  What we did not see was how it all turned out.  We did not see how significant of a role this person, whom the film is named after, had in Miguel's life.  I cannot wait to see the rest of the film and put all of these pieces together!
We asked the creators of COCO about the difficulty involved in creating such a film.  The producer, Darla K. Anderson, quickly chimed in to let us know that nothing was easy when it came to creating COCO.  She added that no animated film is every easy to create, but this one is so full of passion and traditions that they felt a responsibility to the culture to create an amazing film that sheds a beautiful light on Dia de los Muertos and the loving family connections it celebrates.
When the creators were asked what the most surprising thing was that they learned about Mexico in creating COCO; the director Lee Unkrich, quickly let us know that his desire for COCO is that it is a love letter to Mexico.  He also expressed how surprised he was how the beauty of Dia de los Muertos was expressed so differently in different areas of Mexico.  The celebrations would vary, not just in different regions of Mexico, but from town to town. Dia de los Muertos represents something very different and personal depending on the local culture.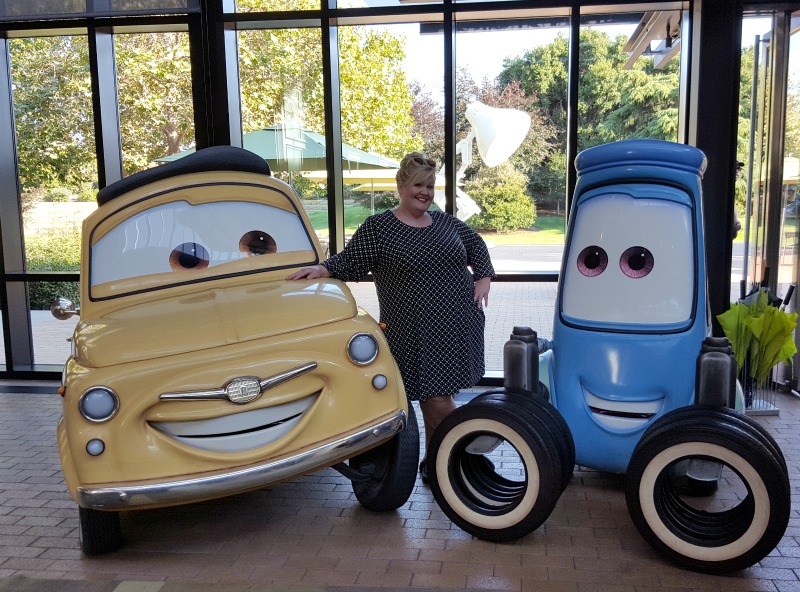 One huge takeaway I had from my visit to Pixar Studios and learning about Dia de los Muertos through COCO; is what a beautiful and sacred celebration this is.  I am excited to have learned more about Dia de los Muertos and cannot wait to share more with you in the weeks to come.  So, please, keep coming back; I have so much more to share with you!
About Coco:
Despite his family's baffling generations-old ban on music, Miguel (voice of newcomer Anthony Gonzalez) dreams of becoming an accomplished musician like his idol, Ernesto de la Cruz (voice of Benjamin Bratt). Desperate to prove his talent, Miguel finds himself in the stunning and colorful Land of the Dead following a mysterious chain of events. Along the way, he meets charming trickster Hector (voice of Gael García Bernal), and together, they set off on an extraordinary journey to unlock the real story behind Miguel's family history.
Get social with COCO:  Facebook     Twitter     Instagram
COCO opens in theatres everywhere on November 22nd!