Get to Know the Good Dinosaur with These Free Activity Sheets #GoodDino
Have I told you how excited I am about Disney/Pixar's new movie coming out the day AFTER my birthday?!  The Good Dinosaur is coming out November 25, which means we are getting tons of amazing stuff to help us get ready for it's release.  If you haven't seen the trailer yet, be sure to scroll down to the bottom of this post and take a look at it.  I have the first wave of FREE coloring sheets for the movie.  My printer was SMOKIN' as I printed out enough for my daughter's entire 4th grade class!  Oh yes, her teacher LOVES me LOL  Be sure to print yours out and have a blast with your kiddos getting to know the characters from The Good Dinosaur.  Having activities to do leading up to seeing a movie always make it so much more fun!
Print The Good Dino_Coloring_Pages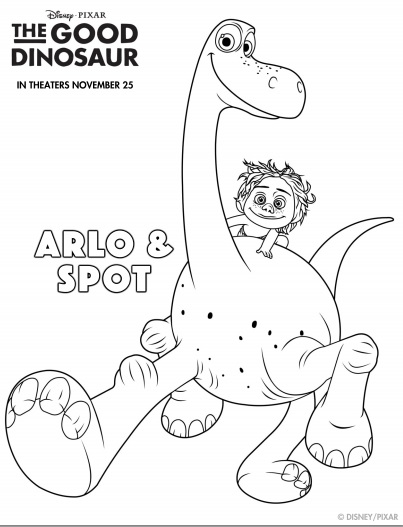 Print The Good Dino_hexaflexagon
Print The Good Dino memory_cards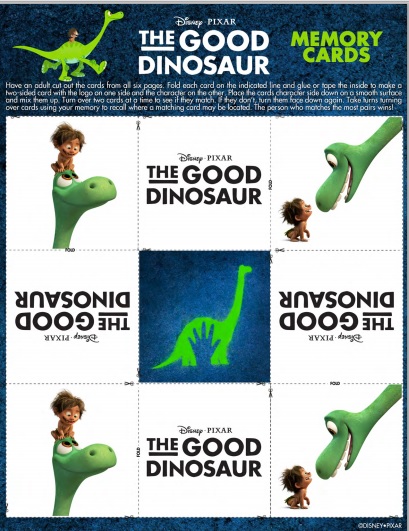 Be sure to take a look at the super fun trailer  below 🙂
From Disney/Pixar:
"The Good Dinosaur" asks the question: What if the asteroid that forever changed life on Earth missed the planet completely and giant dinosaurs never became extinct?  Pixar Animation Studios takes you on an epic journey into the world of dinosaurs where an Apatosaurus named Arlo makes an unlikely human friend. While traveling through a harsh and mysterious landscape, Arlo learns the power of confronting his fears and discovers what he is truly capable of.
Like THE GOOD DINOSAUR on Facebook 
Follow THE GOOD DINOSAUR on Twitter
Follow THE GOOD DINOSAUR on Instagram
Follow THE GOOD DINOSAUR on Pinterest
Visit THE GOOD DINOSAUR on Tumblr
Follow Disney/Pixar on YouTube
THE GOOD DINOSAUR opens in theatres everywhere on November 25th!