Get Staycation FEVER Acadiana!
Get Staycation FEVER Acadiana!  Summer is quickly approaching and spring break has come and gone for many of you. There is no better time to start planning your very own staycation right her in Lafayette or anywhere in Acadiana.  My favorite way to save money is with a super fun staycation!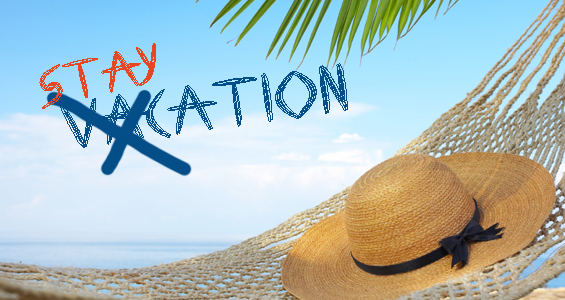 My husband says I'm the "Staycation Queen" LOL I love to get out in our area and explore all the fun things there are to do right here in Acadiana. You can do it too, whether you live in Acadiana or Alaska! There are fun things to do everywhere if you just look for them.  Here are the top 5 ways to save on summer fun no matter where you live:
1. Explore your parks! Almost every small town has a park and bigger cities have many parks. Find a nice, out-of-the-way park and go exploring. Find new parks and drive to your nearest state park. We love the parks! With a small bag of charcoal, a pack of hot dogs, and a few bottles of water, VOILA! We have a staycation day planned 🙂  My kids LOVE to go for a nature hike on the trails of Chicot State Park.
2. Buy a tent! I'm telling you, a $50 tent from amazon.com or Walmart can make this summer the best your kids have ever had. We actually bought a tent, outdoor stove, and queen size inflatable bed for $60 on Craigslist last summer and have taken several camping trips to our nearest state park. We have also had many backyard camping trips. A 5-6 man tent is a great addition to your summer fun arsenal.
3. Buy a membership! One of the best values out there is a year membership to your local children's museum, aquarium, or zoo. These are usually very affordable and pay off very well. Usually, with membership, you will not only pay a fraction of the regular admission price, but you will also get invitations to special "members only" events that are FREE for members and lots of fun!
4.  Stay Gadget FREE!  Turn off your phone, put away the Nintendo, Kindle, and iPad, and close your laptop (not right now =)!  Plan to stay "out of touch" while on your staycation.  This will make it more relaxing and worth remembering.  Even if you're just packing a picnic for the backyard, stay disconnected from everything going on outside of your staycation.
5.  Use your daily deal sites!  This is a great time to sign up for those daily deal sites that offer local deals.  These sites are PERFECT for finding little gems in your hometown.  We are always trying new restaurants and venues at half price thanks to our local daily deal sites.  Here are the 4 I check daily:  BargainBee, Deal Chicken, Living Social, and Seize The Deal.  Go check them out and see if you can find some deals in your town 🙂
The most important thing about any stay(va)cation is that you have fun and make it memorable ♥