Fun and Simple Easter Bunny Cake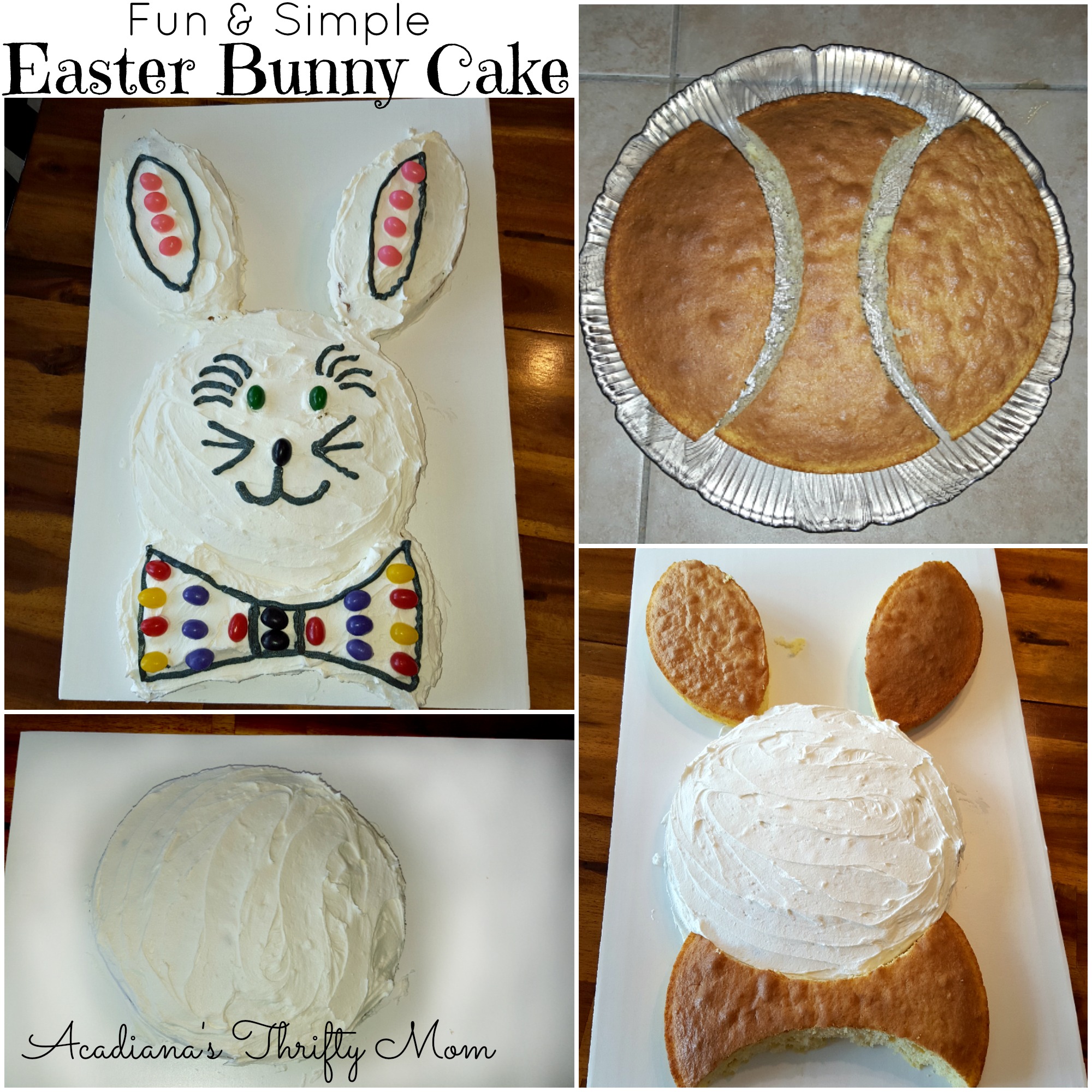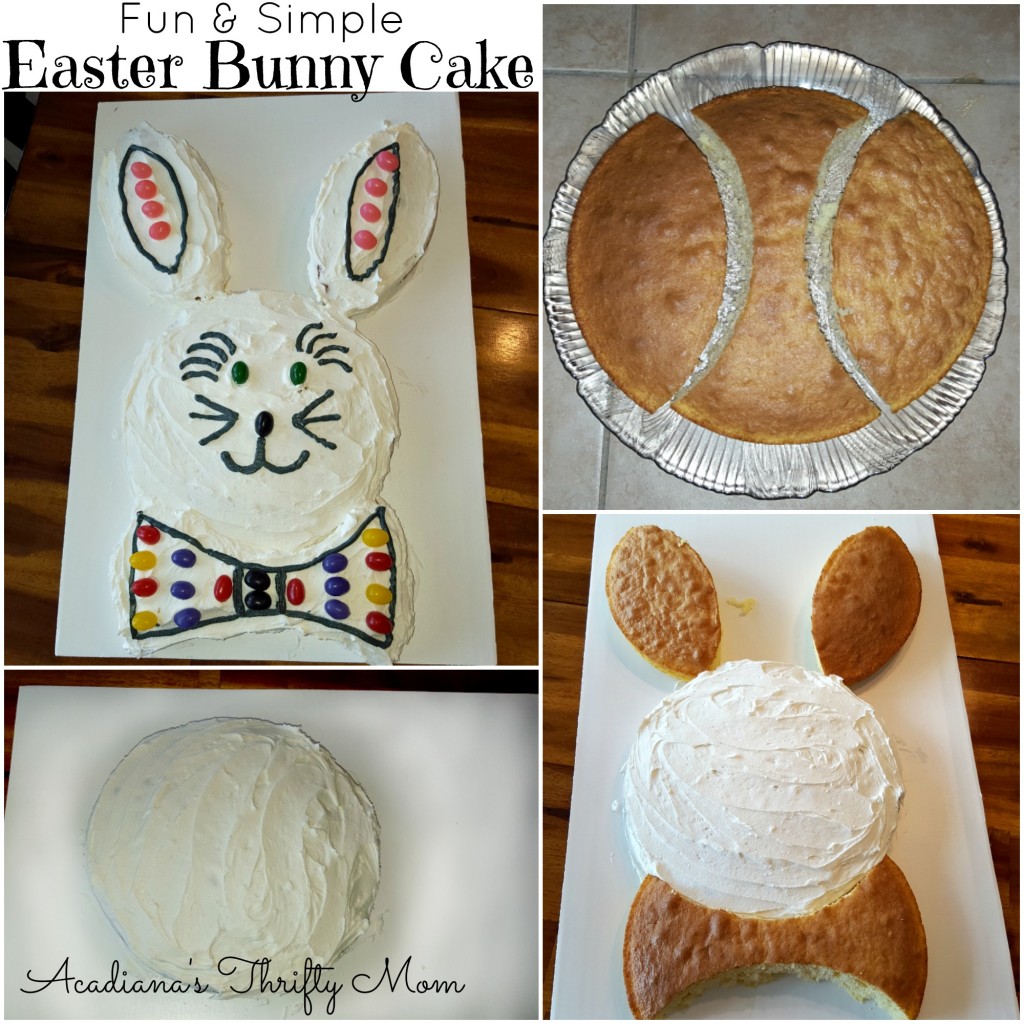 Fun and Simple Easter Bunny Cake
Oh yeah! This fun and simple Easter Bunny Cake is so easy, you're going to be sad you haven't tried it alread LOL Acadiana's Thrifty Mom did it again 😀 I found a great idea, tried it, made it mine, AND made it simple to share with you. This cake turned out so cute and was so easy to make; you are going to LOVE it! I encourage everyone to try their hand at making things yourself. Not only does it boost your Mommy-confidence, but your kids will think you're a GENIUS ♥
Gather your supplies:
1 box of your favorite cake mix and white icing
2-8 inch cake pans
1 bag Easter M&M's
1 bag Jelly Beans
Sugar sprinkles (white or pink)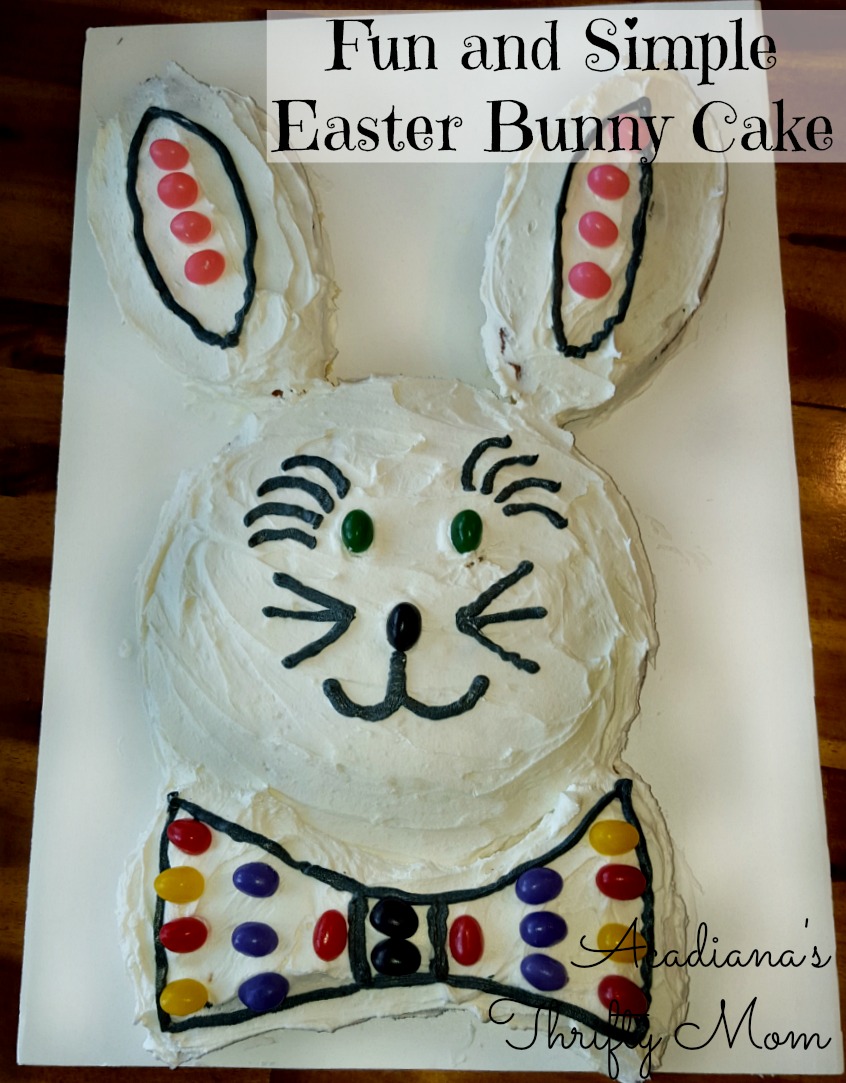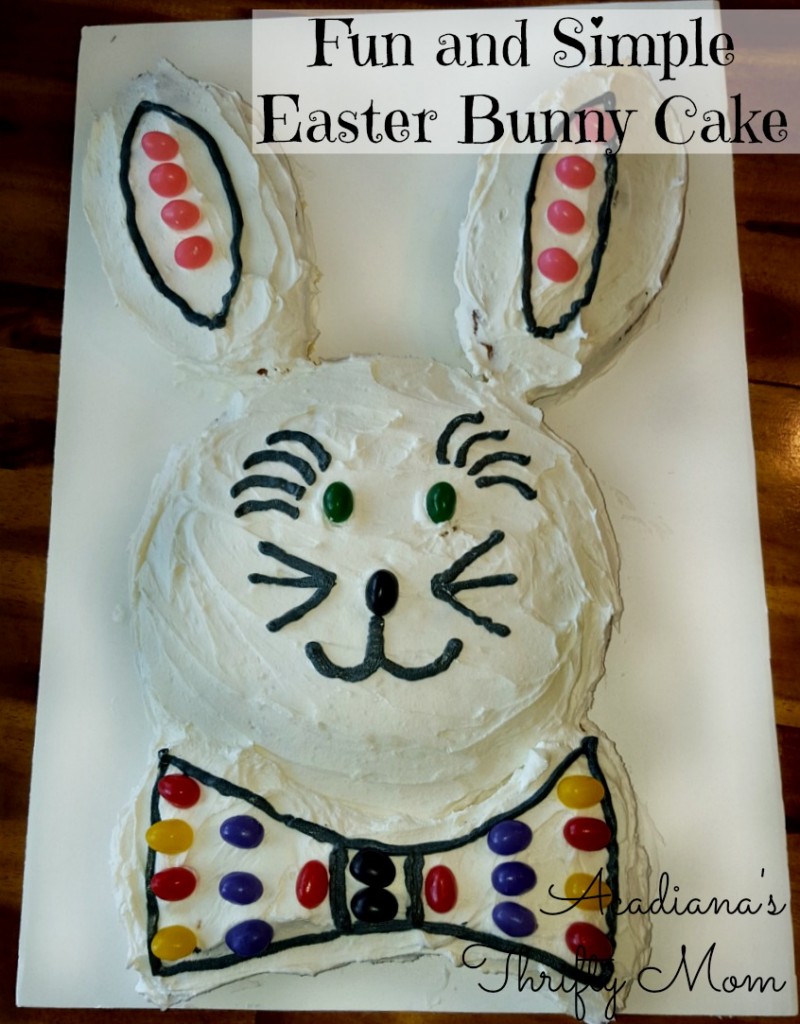 Get to baking:
Prepare your cakes in the cake pans as directed on the mix or cake recipe you are using. After they are finished baking, allow to cool for 1 hour. After the cakes are cooled, turn 1 of the cakes(bottom up) on a plate, cover and place in the freezer for 1 hour.
Lay the round cake that is not frozen, flat side up, about 8 inches from the bottom of a 24″ cake board (you can also use cardboard lined with aluminum foil or wax paper. Ice this cake.
Either draw free hand the shape of the ears and bow tie out of the second cake or use the edge of the round cake pan as your guide (I use the edge of the round cake pan as my guide).
Add the "bow tie" and "ears" to the board and ice them with the white icing.
Use your M&M's, Jelly Beans, sugar sprinkles and leftover icing to decorate the "bunny"! Be creative, make it your own. It doesn't have to be perfect, that's what makes it yours 😀
*Tip: If you plan on doing much baking at all, it is worth the $5 investment to get icing bags and tips. You can get the reusable tips at Walmart in the party supply section for just a few dollars. I also use the disposable icing bags to decorate my cakes. This way you can use any leftover frosting for decorating. Buying already dyed frosting, ready to use can get pricey and it is super simple to color your own frosting with food coloring and use the icing bags 🙂 ENJOY!