Fun and Easy S'more Poke Cake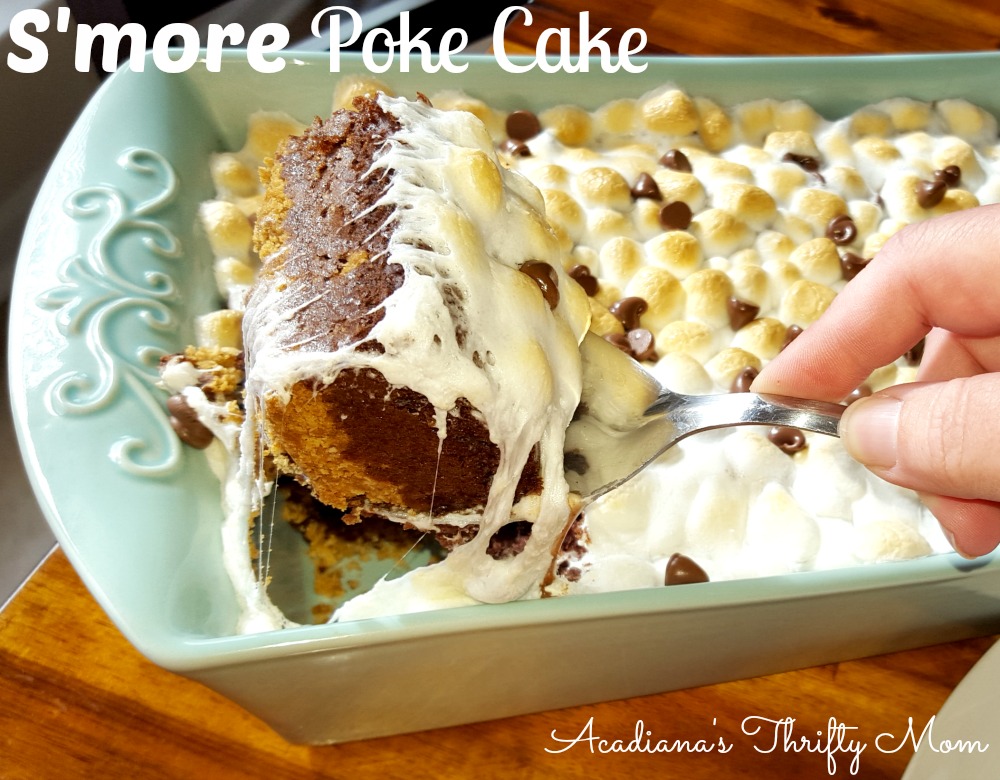 If your family like s'mores like we do, then they are going to love this Easy and Fun S'more Poke Cake!  I love making this cake for my kiddos because they love it and it really is just that easy and fun to make.  This is also the cake that is most requested when friends come over or invite us over for a potluck.  My daughter love to crush the graham crackers for me and sprinkle the cake with marshmallows and chocolate chips.  You can really add anything you want to make it your own.  Adding chopped pecans and chopped caramels is heavenly with this too!  I have even drizzled a little bit of caramel ice cream topping; YUM!  I hope you enjoy it as much as we do 😀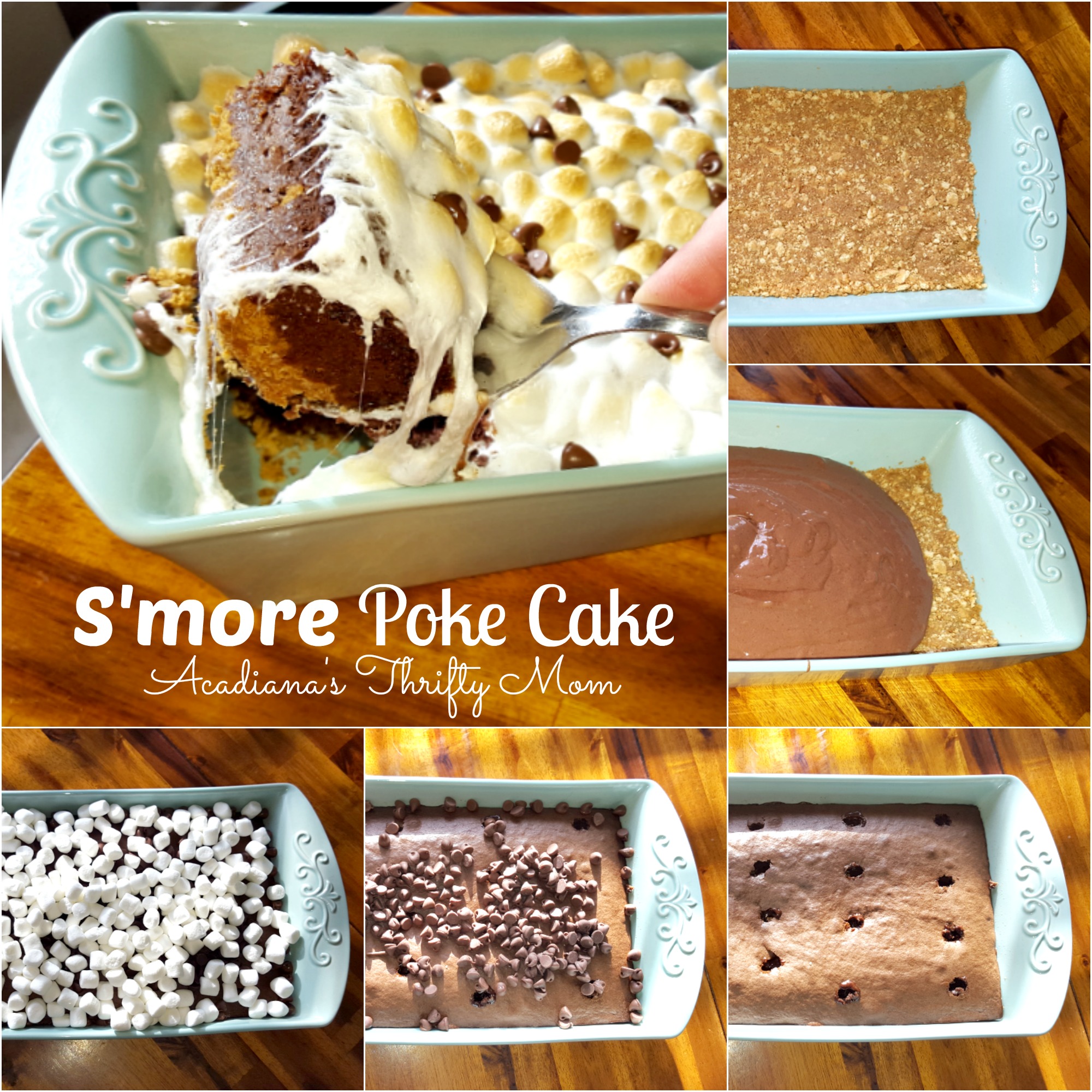 Gather your ingredients:
2 sleeves of graham crackers, crushed
1 stick of butter or margarine
your favorite chocolate cake mix prepared, but not cooked
2 cups miniature marshmallows
1 cup chocolate chips
Get to cooking:
Mix your crushed graham crackers and butter together and press into the bottom of a greased 11 inch baking pan.
Pour your prepared chocolate cake batter over the graham crackers.
Bake in an oven preheated to 350 degrees for 30-35 minutes.
Carefully remove the cake from the oven and poke holes in the cake with the blunt end of a wooden spoon.
Sprinkle chocolate chips and marshmallows all over the warm cake.
Place back in 400 degree oven for 5 minutes or until the marshmallows are golden.
Carefully remove the cake from the oven and place on a heat resistant surface while it cools.
Once cake is cooled, serve and enjoy!