Fun and Easy Pizza Grilled Cheese
If you are looking for a yummy and easy dinner for tonight, then this Fun and Easy Pizza Grilled Cheese is for you!  One of the best things about this recipe, aside from how quickly you can whip it up, is how versatile it is.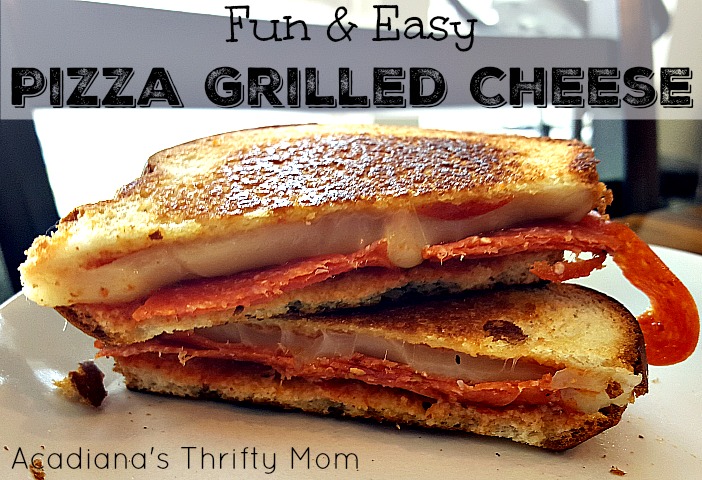 You can add your favorite meats and veggies to make it your own personal pizza.  Your kids will even love making their own sandwich for you to put on the grill.  I used artisan bread for these sandwiches, but I have also used sourdough bread before and it turned out fantastic!  The thing I love about these is that they truly are so easy peasy.  You can even grill these in the waffle iron for a little change of pace.  No matter how you make them or what you stuff them with; have fun and make them your own <3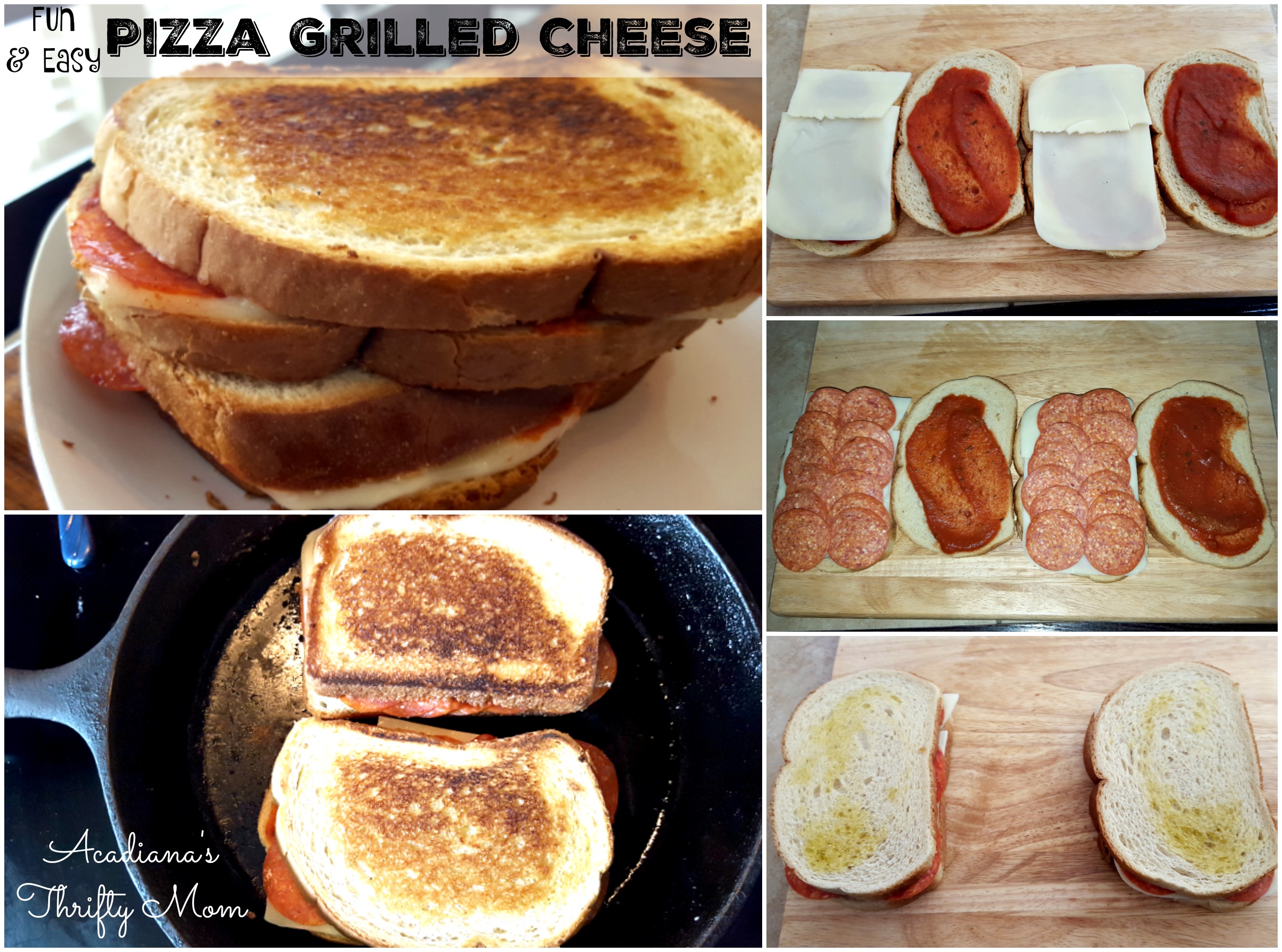 Gather your ingredients:
8 slices of artisan bread (or sourdough)
1/3 cup of your favorite pizza sauce
1, 7 oz package of sliced pepperoni
8 oz mozzarella cheese, sliced
4 Tbsp olive oil
Get to grilling:
Spread a thin layer of pizza sauce on one side of each slice of bread.
Layer mozzarella cheese evenly over 4 slices of the bread, over the pizza sauce.
Layer pepperoni slices over the mozzarella cheese.
Place a second slice of bread, with pizza sauce side down, on top of the pepperoni.
Drizzle 1/2 Tbsp of olive oil on the outside slice of each sandwich and place the olive oil side down in skillet and grill on medium for approximately 5 minutes.
While the sandwich is grilling, spread 1/2 Tbsp of olive oil on the other side of the sandwich and get ready to flip.
With a spatula, carefully flip sandwich and grill for an additional 5 minutes on medium until cheese is melted and bread is golden brown.
Carefully remove and place on plate and serve!
Enjoy!
Give these other great recipes a try:
https://acadianasthriftymom.com/2018/03/24/easy-instant-pot-dirty-rice-ready-in-under-30-minutes/
https://acadianasthriftymom.com/2015/06/18/super-easy-stromboli/