Easy Baked Potato Rounds
 You are going to LOVE these Easy Baked Potato Rounds if you like potatoes!  My kids beg for these when we have company coming over.  These potato rounds are the perfect addition to a bar-b-que or any function where you want to make your friends and family's taste buds happy.  These Easy Baked Potato Rounds are so quick to throw together and you can add any toppings your guests would love.  I have even set up a "potato bar" for my daugther's birthday party with these at the center.  It was a huge hit!  Go ahead, make them your own.  Add what toppings your family loves.  Be sure to share a picture with us so we can drool over it 😀  I hope you enjoy this recipe as much as we do.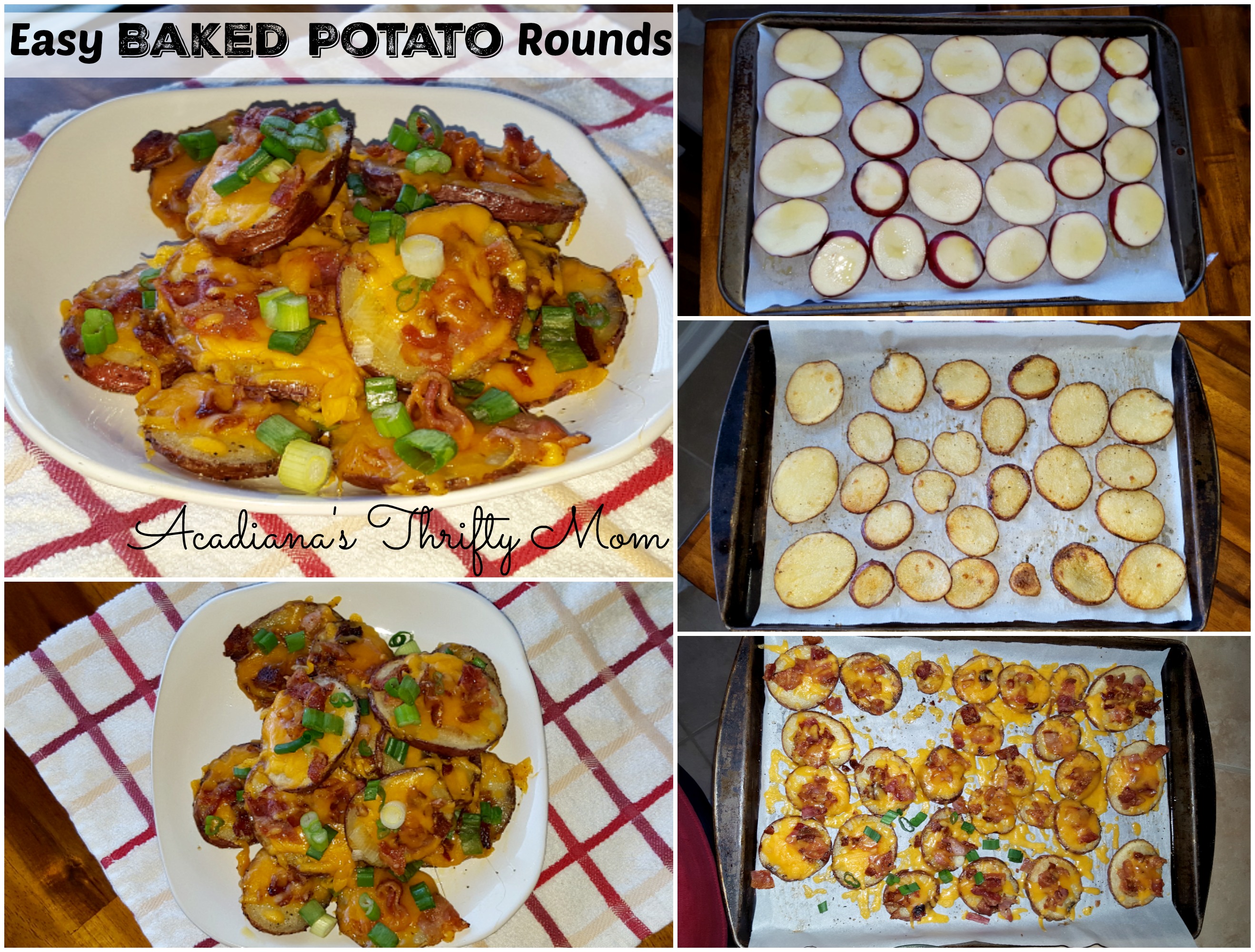 Gather your ingredients:
8 red potatoes (sliced about 1/4 – 1/2 inch thick)
Olive oil for brushing
Salt and pepper to taste
1 cup cheddar cheese
Bacon, cooked and crumbled
2 green onions, sliced
Get to baking:
Brush both sides of each potato slice with olive oil, salt, & pepper and place on cookie sheet lined with parchment paper.
Bake in oven preheated to 400 degrees for 20 minutes.
Carefully remove potatoes from oven and turn each slice over.
Place back in oven for 20 minutes.
Carefully remove and sprinkle with cheddar cheese and green onions and place back in oven for 5 minutes.
Carefully remove the potatoes from the oven and place the potatoes on a serving plate.
Serve with sour cream, salsa, or any other topping you may prefer.  ENJOY!