Frightening Witch's Finger Cookies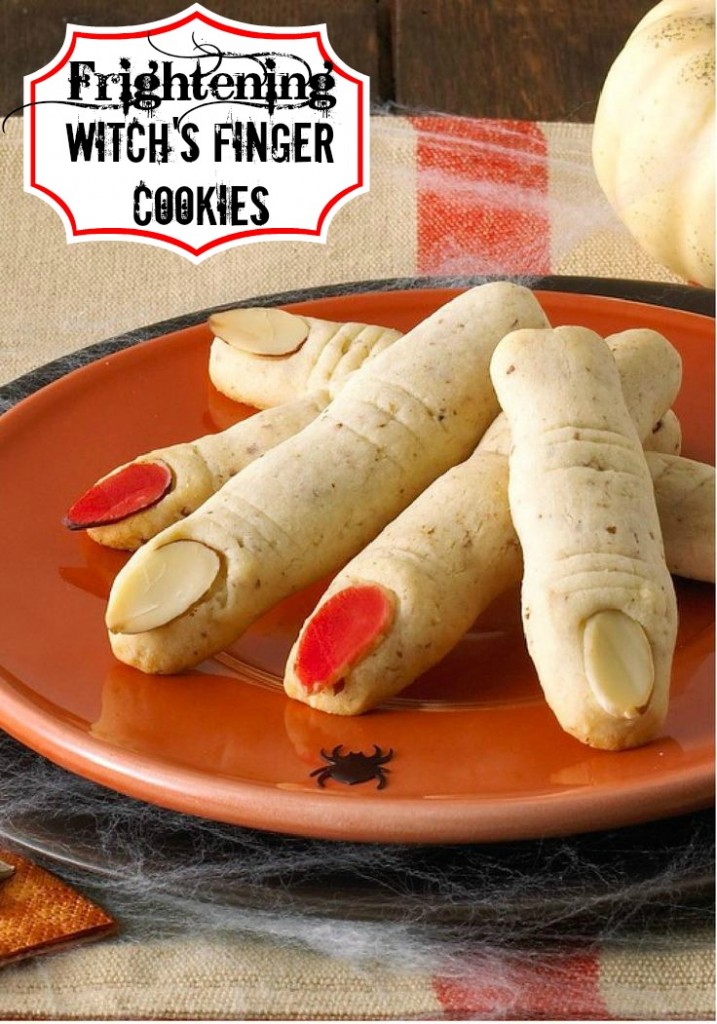 Photo Credit: Kraft
Oh my goodness! These are so stinkin' disgusting I think my kids may LOVE them 😀 How easy and perfect will these be for your Halloween party or school carnival? I can't wait to surprise the kids with these one night and see the look on their faces. I already know my son won't touch them until he's seen both of his sisters take a bite first LOL I hope your family enjoys these as much as we did!
Ingredients:
1-1/4 cups PLANTERS Sliced Almonds, divided
4 oz. (1/2 of 8-oz. pkg.) PHILADELPHIA Cream Cheese, softened
1/2 cup butter, softened
3/4 cup powdered sugar
1 tsp. almond extract
1/4 tsp. salt
You can find the full list of ingredients and recipe over at Kraft!