First Teaser Trailer for Disney's Beauty And The Beast #BeOurGuest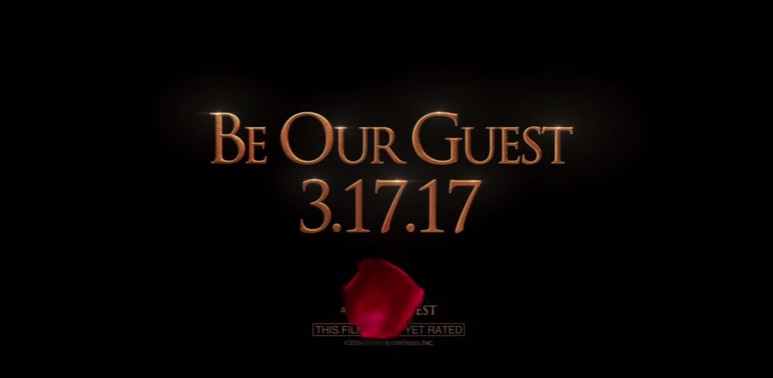 We have your first sneak peek at Disney's upcoming live-action re-telling of Beauty And The Beast! In less than a year, we'll get to see it in theaters, but until then, we get to watch it grow, clip by clip!  This is such an exciting time for Disney!  They are giving audiences a glimpse at the highly anticipated film based on the animated classic which refashions the iconic characters and musical numbers from the tale as old as time, the film stars Emma Watson, Dan Stevens, Luke Evans, Kevin Kline, Josh Gad, Ewan McGregor, Stanley Tucci, Ian McKellen and Emma Thompson. Beauty And The Beast opens in theaters everywhere on March 17, 2017!
This will be a live action re-telling of Beauty and The Beast:
Be our guest and join the beloved, independent Belle and the Beast with the soul of a prince as they cast an enchanting spell like never before. Disney's beloved modern classic, the first animated feature film in the history of the Oscars nominated for Best Picture (1991). The music you'll never forget, the characters who will fill your heart and the magical adventure about finding beauty within all come to spectacular life.
Follow Beauty and The Beast on Facebook
Follow Beauty and The Beast on Twitter