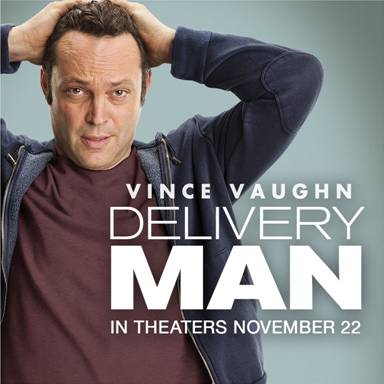 Oh my GOODNESS! I was given the AWESOME privilege of being one of the first Disney bloggers to see the trailer for their newest movie Delivery Man!  This movie is going to be HILARIOUS!!  In this movie an affable underachiever (Vince Vaughn) finds out he's fathered 533 children through anonymous donations to a fertility clinic 20 years ago. Now he must decide whether or not to come forward when 142 of them file a lawsuit to reveal his identity.
"Like" DELIVERY MAN on Facebook
Follow DELIVERY MAN on Twitter
Follow DELIVERY MAN on Pinterest
DELIVERY MAN releases in theaters on November 22nd!