Easy Peasy Taco Manicotti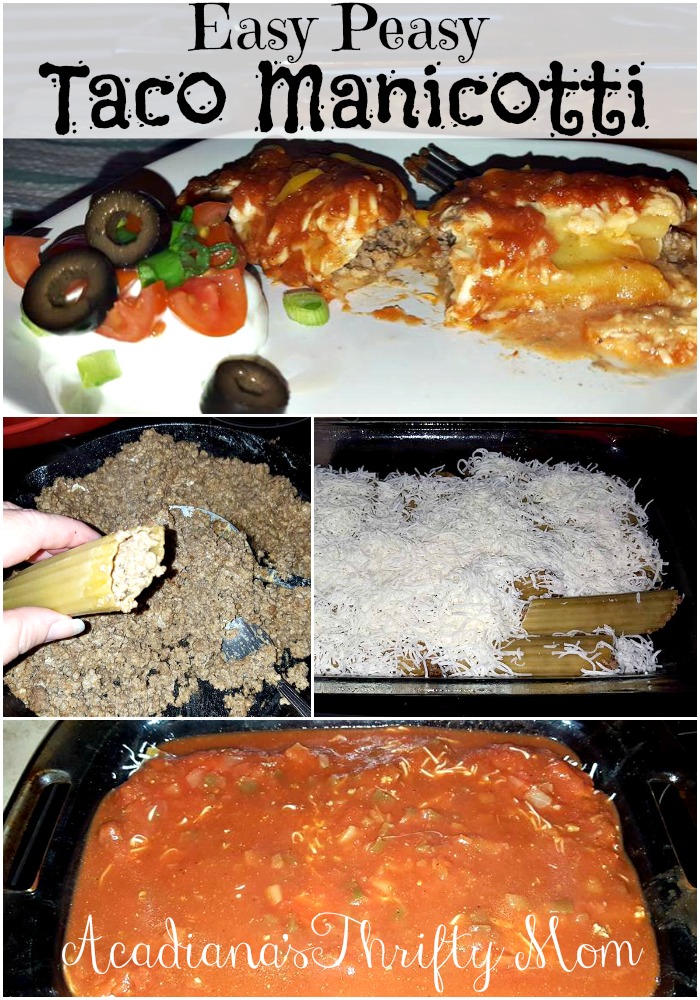 This easy peasy taco manicotti is such a fun dish to make.  The kids love it because the pasta is full of goodness and it's so different!  This is so much easier to make than you could imagine.  I can remember looking at manicotti recipes long before I ever tried making it myself and I never thought I'd be able to create something so yummy from these big round noodles.  I was wrong and I was able to create some pure deliciousness with very little effort.  Now, my family begs for this dish and I am more than happy to accommodate!  I hope you enjoy this easy peasy taco manicotti as much as we do 😀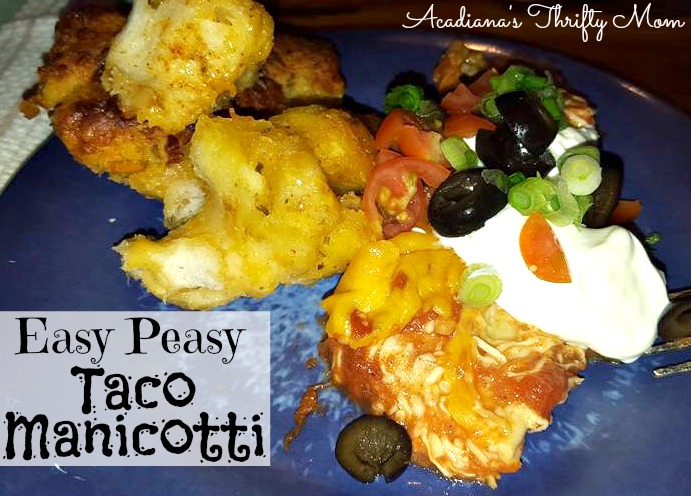 Gather your ingredients:
1 # ground beef
2-1/2 teaspoons chili powder
salt & black pepper to taste
1 Tbsp sugar
1 tsp ground cumin
1 package (8 ounces) uncooked manicotti shells
1 cup water
1 jar (16 ounces) salsa
Sour cream
1 cup (4 ounces) shredded Monterey Jack or Mexican cheese blend
2 green onions, sliced
1 tomato, chopped
Sliced ripe olives, optional
Get to cooking:
Cook ground beef in medium skillet on medium – medium/high until brown then drain off excess fat/grease.
Add salt, pepper, cumin, and chili powder to the ground beef and stir until combined.
Stuff each manicotti shell with beef mixture and lay in 13X9 inch baking pan that has been sprayed with non-stick cooking spray.
Pour salsa and water over stuffed manicotti shells, cover with foil, and bake in an oven preheated to 400 degrees for 45 minutes.
Carefully remove dish from the oven, cover shells with cheese and place back in oven for 10 minutes.
Carefully remove from oven and serve hot.
Garnish with sour cream, tomatoes, onions, and black olives.
Enjoy!