Easy Ginger Sesame Dressing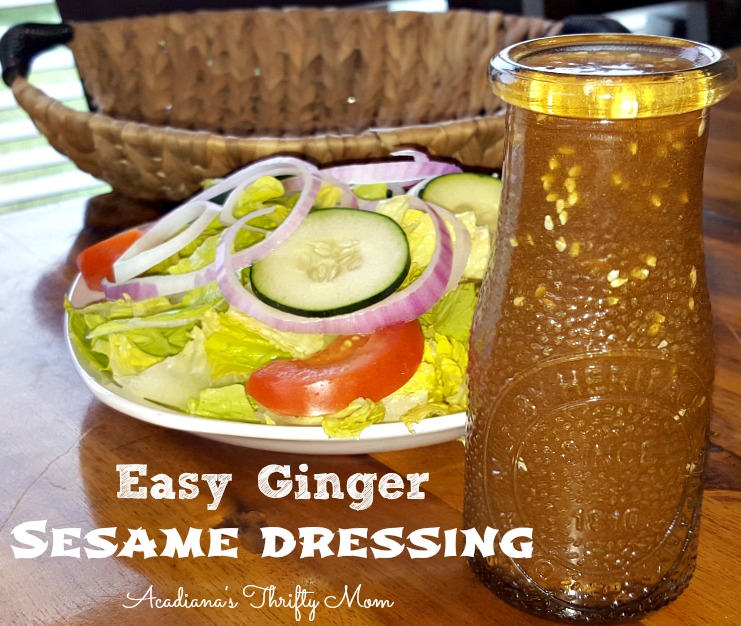 You are going to be amazed at how easy this Easy Ginger Sesame Dressing is to make at home.  If you like an Asian flair in your salads, then you are going to LOVE this Easy Ginger Sesame Dressing.  I don't usually make homemade dressings, except for Ranch from time to time.  I knew I had tons of Asian-ish type of ingredients in my pantry and decided to give this a try.  After adding a few extras here and there, I finally got a taste that is AMAZING!  My daughter and I both just want to drink the dressing out of the jar LOL  Don't worry, we didn't 🙂  You could even mix this with some pasta and chicken and, there you go;  Asian pasta salad!  Hey, I might just do that 😀  I hope you'll give it a try and let me know what you think.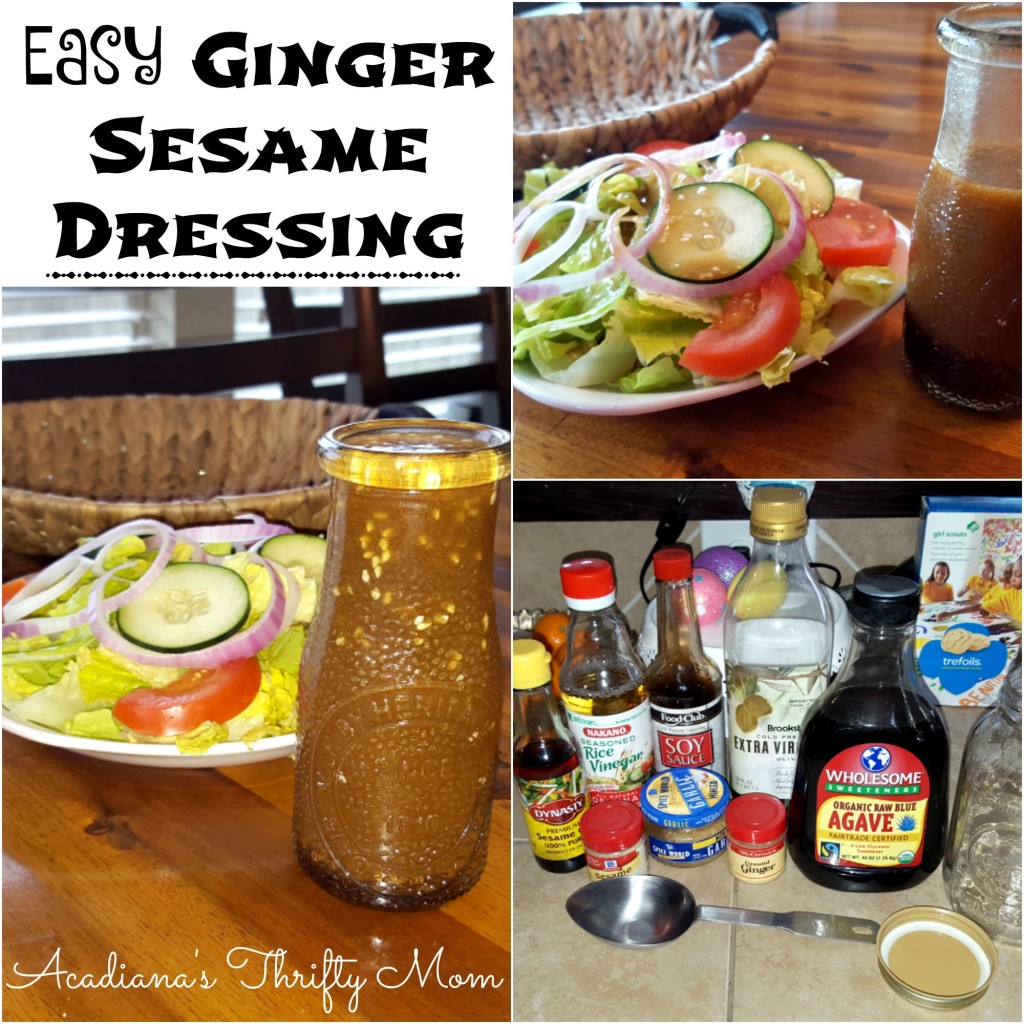 Gather your ingredients:
1 cup rice vinegar
1/2 cup soy sauce (you can use Liquid Aminos to keep it "clean")
1/2 cup sesame oil
1/2 cup olive oil
1/4 cup Agave (You can use any sweetener you like)
1 tsp ground ginger
1 tsp minced garlic
1 tsp sesame seeds
Get to mixing:
Dump all of the ingredients in a mason jar, pop on the lid and give it a shake!  Voila! You're done!