Easy Cheesy Creamy Greek Instant Pot Penne Pasta
Easy Cheesy Creamy Greek Instant Pot Penne Pasta.  WE have a local Greek restaurant that makes the most amazing chicken penne pasta dish.  It seems like every catered event has it, so I set out to create a dish that tastes like it, but better!  Mine will be better because it will be done in under 10 minutes in my Instant Pot!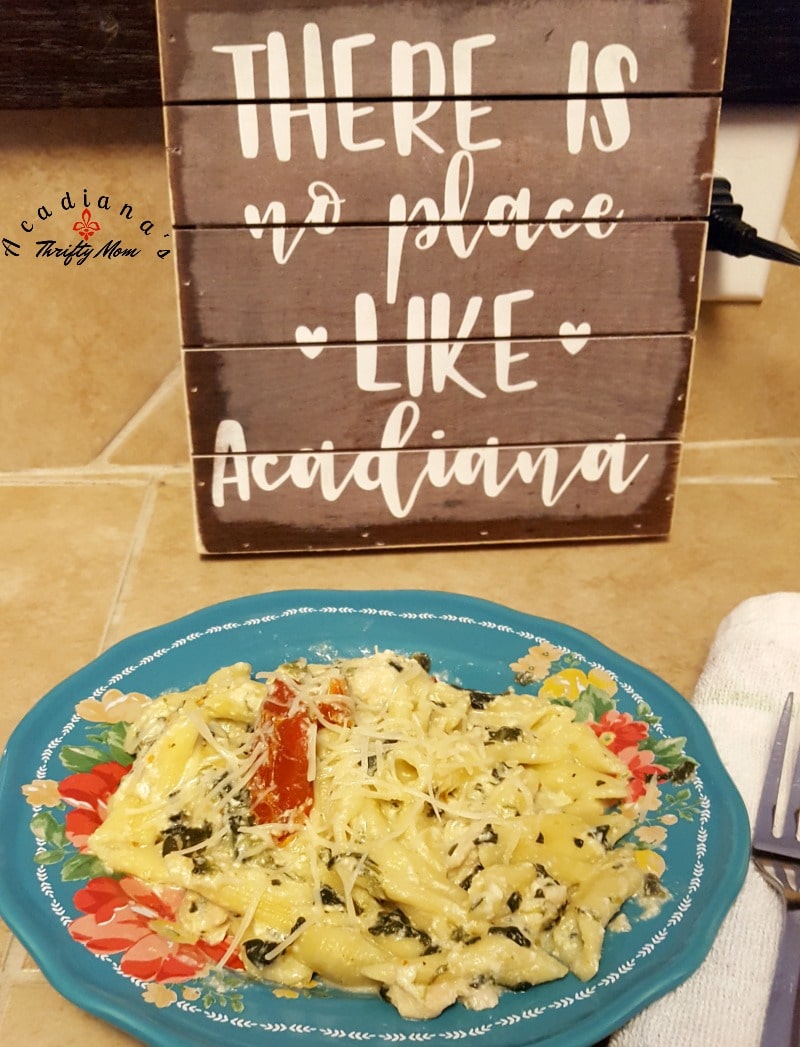 As much as I love this dish, it is just my favorite and most simple alfredo sauce with dried tomatoes, spinach, chicken, and penne pasta added to it.  You are going to absolutely love the end result of this recipe.  Not only is it super easy peasy to make, but it will be finished in a flash and tastes amazing!  All three of my kiddos and even my husband loved it.  They even ate the spinach!  One of my kiddos picked out the tomatoes, and I am totally okay with that.
This easy cheesy creamy Greek Instant Pot penne pasta starts out with saute-ing chicken and garlic in butter.  If you've never done this in your Instant Pot, then you're in for a treat.  Using your Instant Pot to saute your food cuts out the need for another pot or your stove!  Go ahead and give it a try.  Let me know what you think in the comments below!
You layer all of the ingredients on top of the sauteed chicken and garlic.  Once you've finished layering, just set your Instant Pot to 6 minutes, seal and go!  It really is that easy and have I mentioned the taste?  Serve it with a salad and bread and you'll be ready to go!  I hope your family enjoys this recipe as much as mine did.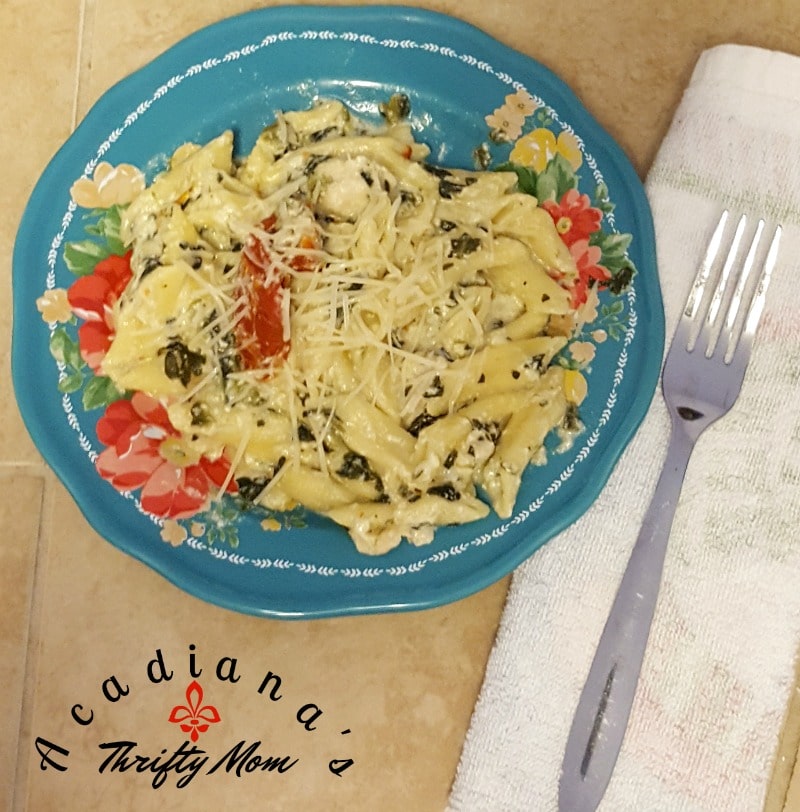 Easy Cheesy Creamy Greek Instant Pot Penne Pasta
This delicious recipe was inspired by one of my favorite pasta dishes served at a local Greek restaurant here in Acadiana! I hope you love it as much as we do 🙂
Ingredients
4

tbsp

butter

2

boneless skinless chicken breasts (cut into 1 inch pieces)

2

tsp

minced garlic

16

oz

Penne

2

cans

Chicken broth

3

cups

half and half

1

tsp

salt

1

cup

fresh grated Parmesan cheese

1

cup

frozen chopped spinach

3

oz

sun dried tomatoes
Instructions
Set your Instant Pot to sautee and allow to heat up for about a minute.

Melt butter in Instant Pot liner.

Add chicken and garlic to butter and saute until the outside of the chicken is white.

Cancel the saute on your Instant Pot and layer the pasta, chicken broth, half and half, salt, tomatoes, and spinach (in that order).

Seal the lid on your Instant Pot and set to manual for 7 minutes.

Once your Instant Pot beeps, allow natural release for 15 minutes, before manual release.

Once all of the pressure has been released, carefully remove the lid and mix in your Parmesan cheese.

Allow to set for 5 minutes before serving. Serve hot and enjoy!