Easter Basket Cake
Easter Basket Cake.  I pride myself on sharing only the easiest recipes and DIY projects on my site.  I believe that as long as it is homemade, with love, you can't go wrong in the eyes of your kids (or husband).  This is a super cute Easter basket cake that I found and decided to try for myself.  It was easy to make and WAY cheaper than buying one at the store.
Gather supplies:
1 cake mix (your favorite)
Icing/any color (can be homemade or store bought)
3 quart glass caserole dish
Easter M&M's
Jelly Beans
2 Pipe cleaners (chenille sticks)
Ribbon or tulle for decoration
Edible Easter grass (or coconut flakes with green food coloring added)
1.  In your round 3 quart casserole, prepare cake as directed on the box and allow to cool.  I placed the glass dish on top of the cake while it was cooling to help flatten the top.  Now, I don't have to cut the top of the cake 🙂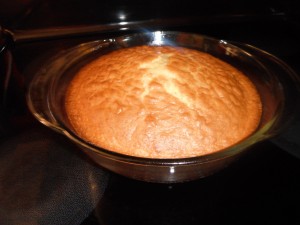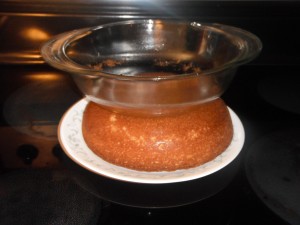 2.  Turn the cake upside down on plate and ice.  Make "basket weave" design in the sides of the icing with a spoon or knife.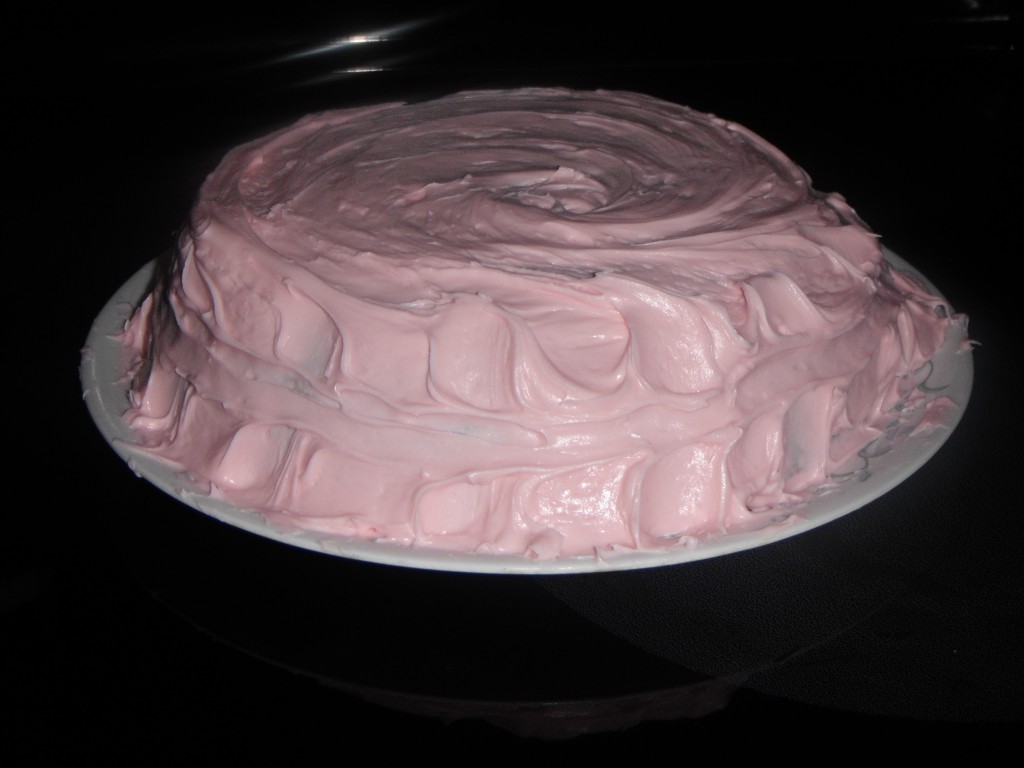 3.  Decorate the cake with edible grass, jelly beans, M&M's, and Peeps 🙂  Finally add the pipe cleaner for the handle and wrap with ribbon or tulle.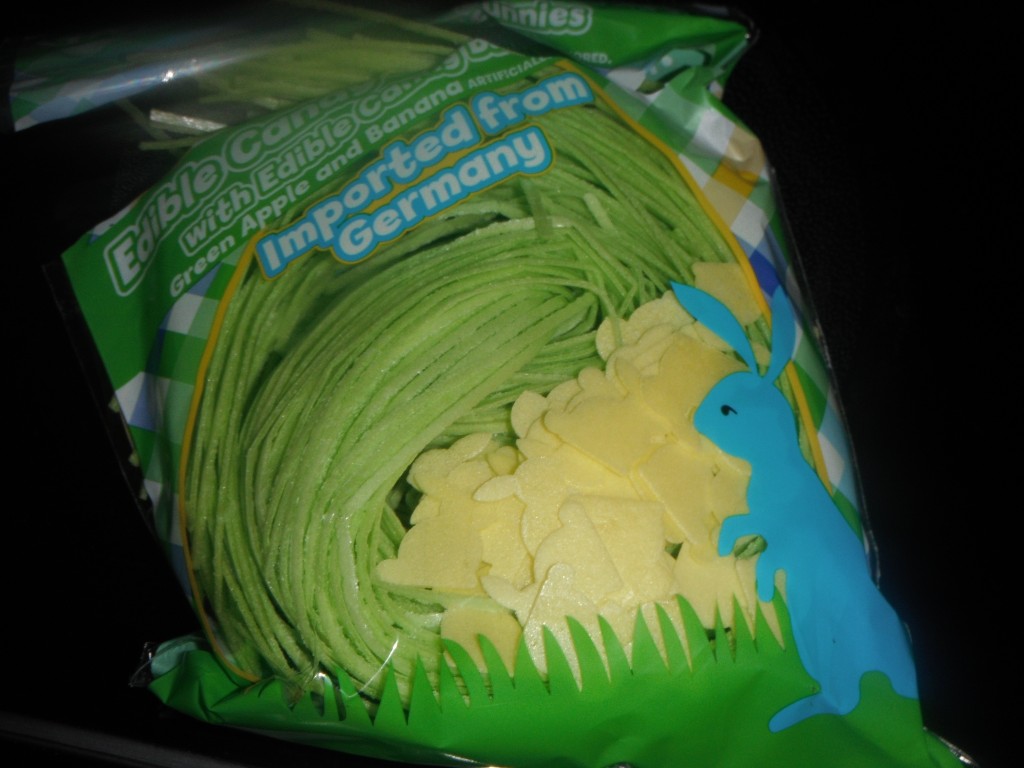 If you thought this Easter Basket cake was fun; take a look at some of my other Easter projects: