DIY Homemade Dishwasher Detergent
DIY Homemade Dishwasher Detergent.  You are absolutely going to love this DIY Homemade Dishwasher Detergent that you can make at home with just 2 ingredients!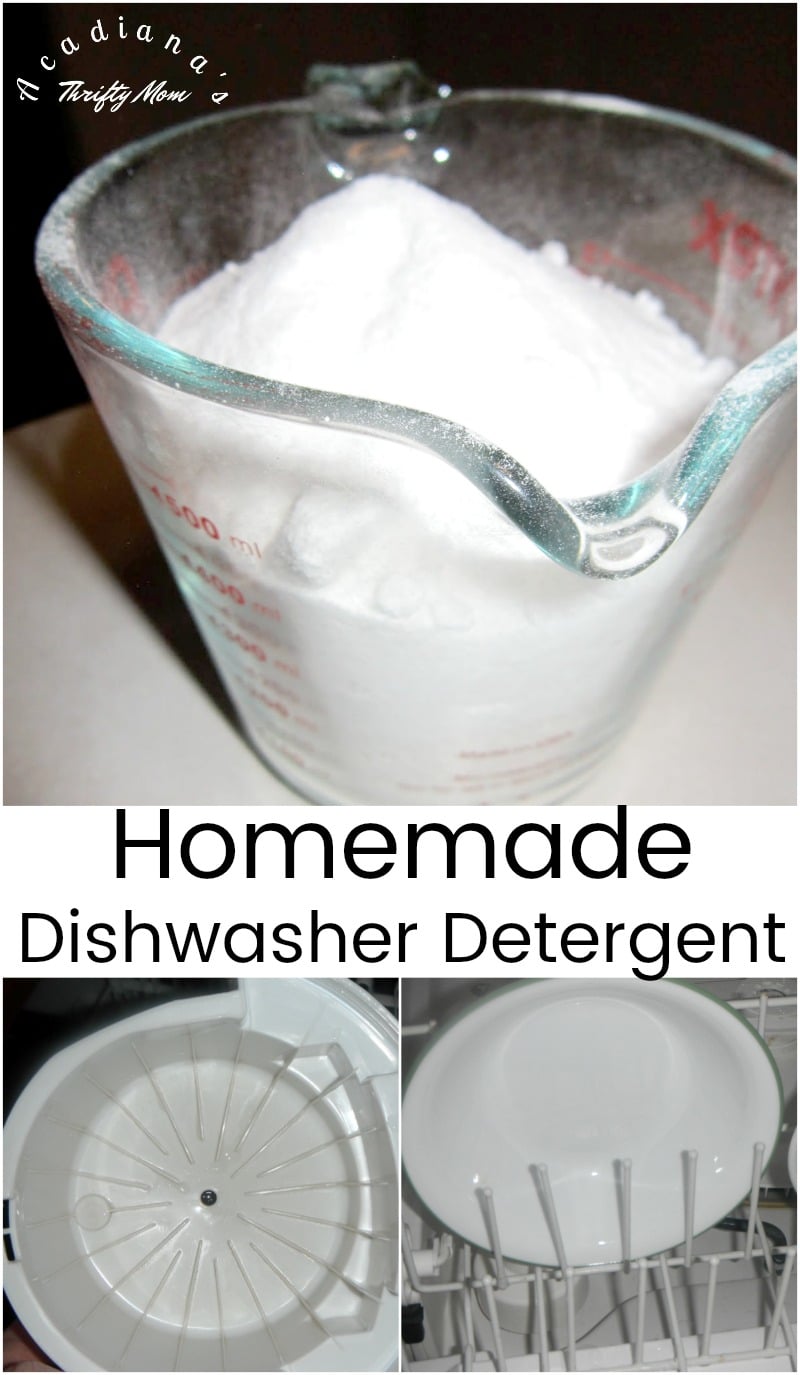 So, you want to be thrifty, but coupons aren't enough or you simply want to save more!  If you 're like me, you just like trying new stuff 🙂  Well, today I tried a recipe I have been wanting to try for a while.  Homemade laundry detergent.  There are countless variations of this recipe, but if you know me; you know that I go for simple and efficient.  This recipe is BOTH!   My dishes came out cleaner than with the brand name detergent I normally use. Are you ready for this?!
Mix equal parts of both (I only used 1/2 cup of each because I wasn't sure if I'd like it):
Arm & Hammer Washing Soda (not baking soda, it's not the same thing)
Borax (I use the Mule brand)
VOILA! There you have it!
~Use 2 tablespoons of the mixture per full load of dishes.~
* I recommend using 2 tablespoons of white vinegar as a rinse agent also because some people have complained of a film on their dishes.
Check out these other great posts from Acadiana's Thrifty Mom:
https://acadianasthriftymom.com/2015/06/18/super-easy-stromboli/
https://acadianasthriftymom.com/2012/02/25/easter-basket-cake/