Easiest Jalapeno Popper Grilled Cheese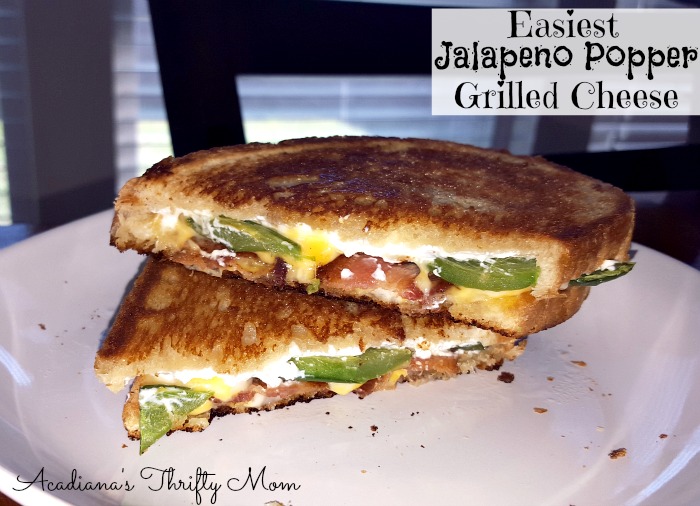 There are few meals that I prepare that we all agree are amazing like this Jalapeno Popper Grilled Cheese!  I love it because it is easy peasy with little clean up.  Everyone loves it because these sandwiches are delicious and oh so filling.  From the creaminess of the cream cheese, the crispiness of the bacon, to the little kick from the jalapenos; this meal will get everyone talking.  These are also great to cut into finger sandwiches for a party.  We are having karaoke night at our house in a few weeks and I am going to make a grilled cheese tray.  I'm going to make some homemade ranch dressing to dip these babies in and WOAH, it will be a PARTAYYY!  I hope you will give these a try and let me know what you think.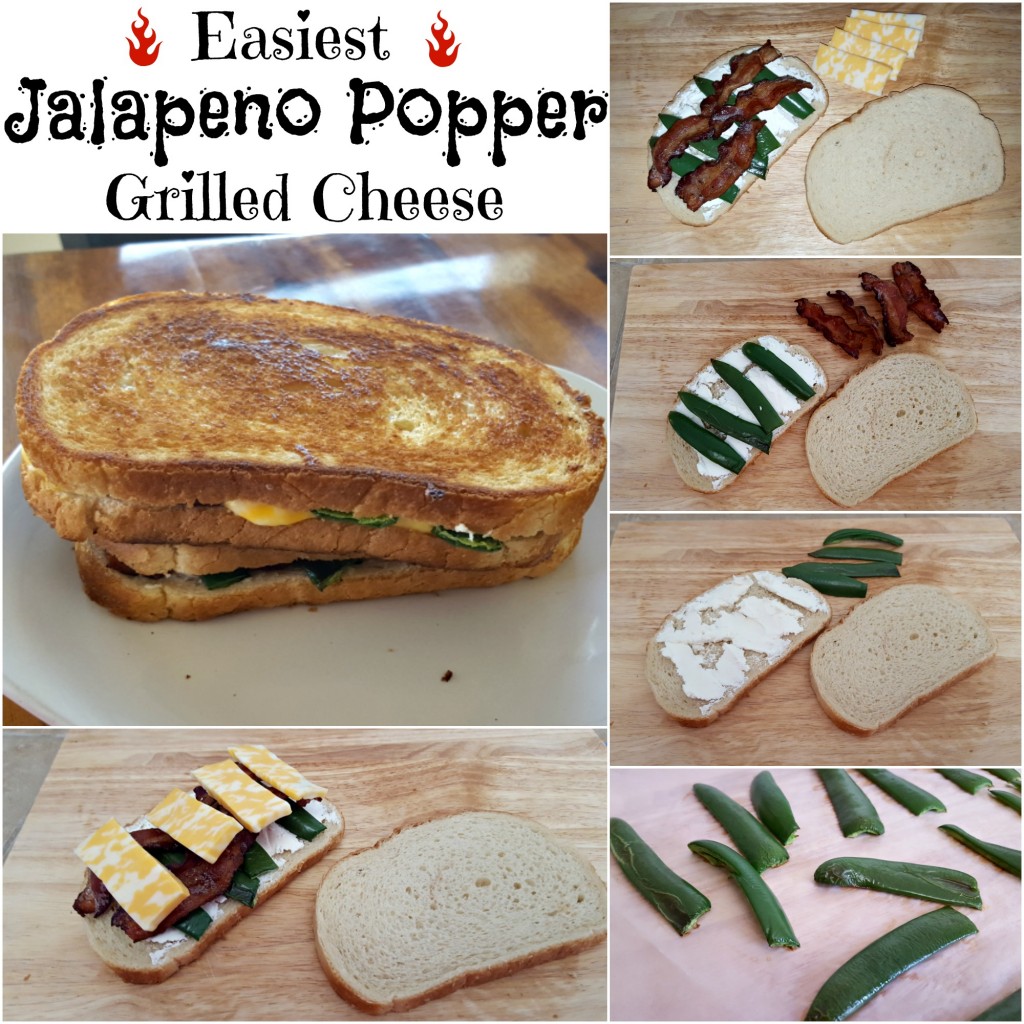 Gather your ingredients:
4 medium jalapeno peppers
8 oz cheddar jack cheese
1# bacon
6 oz cream cheese
8 slices of bread of choice (You want a sturdy bread.  I used artisan bread)
Get to grillin':
Carefully slice and remove seeds from jalapeno peppers.  Slice the peppers lengthwise and place on baking sheet lined with wax paper.
Bake jalapeno peppers in oven preheated to 400 degrees for 6-8 minutes then carefully remove from oven and set aside.
While jalapeno peppers are cooling, prepare bacon as directed on the package or as you normally would.  We like it crispy.
Carefully set bacon aside.
Spread one side of one side of bread generously with cream cheese.
Place 4 jalapeno slices on top of cream cheese.
Place 4 slices of bacon on jalapeno slices.
Place a few slices of cheddar jack cheese on top of bacon and top with second slice of bread.
Spread about 1 Tbsp butter on outside of top slice of bread and place in pan, butter side down.  "Grill" on medium low for about 5 minutes or until golden brown.
While the first side of the sandwich is "grilling", spread 1 Tbsp of butter on outside of other side of sandwich.
Once the first side of the sandwich is golden brown, flip to the other side with the butter on it.
Continue "grilling" for 5-7 minutes or until golden brown.
Carefully remove from heat and place on plate to serve.
Enjoy!