This is another FAVE around our house. I love making my own taco seasoning, mainly because I know what's in it and can tailor it to what we like in our house. I make two different versions of this; one for us and one for "him" LOL My husband loves spicier foods than the kids and I can tolerate. This is a wonderful recipe and very versatile. Have fun with it and make it your own. Don't be afraid to experiment with different flavors.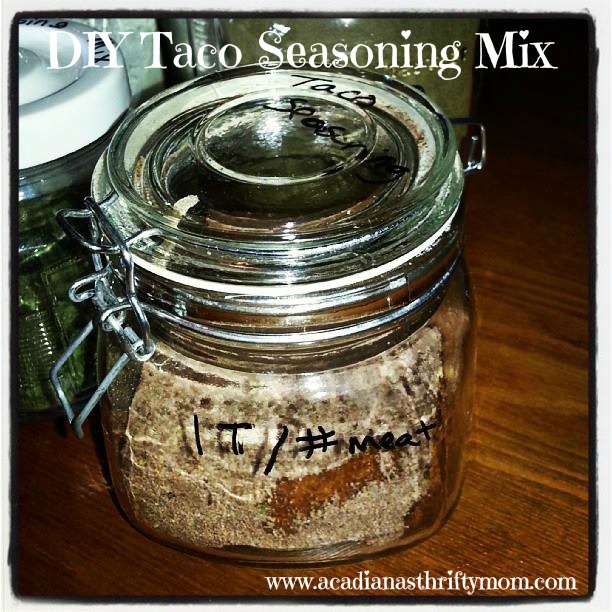 Gather your ingredients:
2T ~ Chili powder
1/2T ~ Garlic powder
1T ~ Ground Cumin
1/2T ~ dried Oregano
1/2T ~ Paprika
1/2T ~ Salt
1/2T ~ Black pepper
1/2T ~ Corn starch
1/2t ~ Cayenne pepper
Combine all of the ingredients in an air tight container and shake. Be sure to shake before using each time as the heavier ingredients will settle to the bottom. I use 1 tablespoon of this seasoning per 1# of meat. This is great for rubbing on meat for the grill or seasoning for tacos! Have fun with it and ENJOY!