Disney's Tomorrowland New Featurette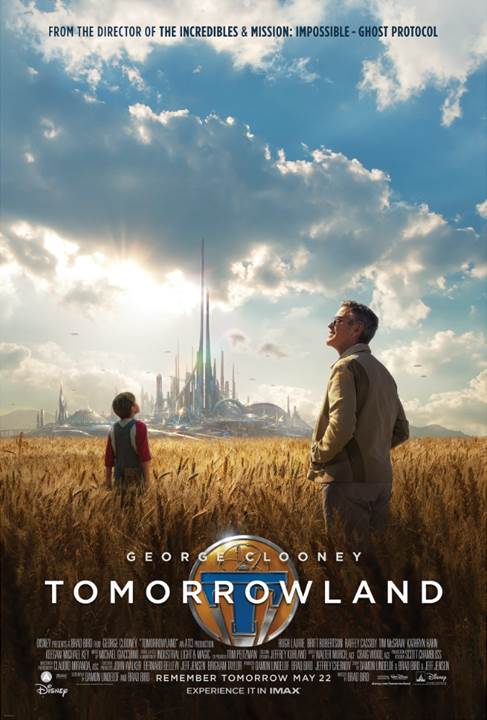 Oh yes!  We have a new Featurette from Disney's Tomorrowland!  I feel like a kid waiting on the toy store to open when I'm waiting for new clips from Tomorrowland 😀  This movie, mark my words, is going to be an instant classic.  Between George Clooney, Hugh Laurie and Disneyland, this movie is destined to be great! Just in case I haven't mentioned it yet; I will be heading to Los Angeles next month to screen Tomorrowland and interview the talent from the movie. I am so stinkin' excited! This is going to be EPIC!  Okay, I think I've officially gone over my allowance for exclamation point usage in this post LOL Be sure to check out the video below.
From Disney comes two-time Oscar® winner Brad Bird's riveting, mystery adventure "Tomorrowland," starring Academy Award® winner George Clooney. Bound by a shared destiny, former boy-genius Frank (Clooney), jaded by disillusionment, and Casey (Britt Robertson), a bright, optimistic teen bursting with scientific curiosity, embark on a danger-filled mission to unearth the secrets of an enigmatic place somewhere in time and space known only as "Tomorrowland." What they must do there changes the world—and them—forever.
Featuring a screenplay by "Lost" writer and co-creator Damon Lindelof and Brad Bird, from a story by Lindelof & Bird & Jeff Jensen, "Tomorrowland" promises to take audiences on a thrill ride of nonstop adventures through new dimensions that have only been dreamed of.
Like TOMORROWLAND on Facebook 
Follow Disney Pictures on Twitter
Visit the official TOMORROWLAND website 
TOMORROWLAND opens in theaters everywhere on May 22nd!