Delicious Clean Eating Recipes You Need to Try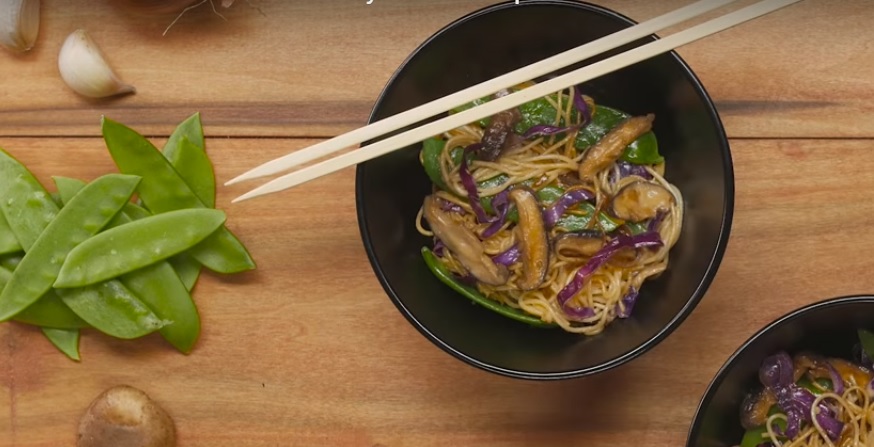 Clean eating is important for a healthy lifestyle. Humans were made to eat from the earth. Processed foods are putting chemicals in your body that were never meant for human consumption. It's causing an increase in behavioral and physical issues. If you're not sure how to eat clean, here are some healthy recipes that you need to try.
Spinach and Shrimp Salad
When people think of salad, they often think of iceberg lettuce, tomato, mushrooms, cucumber, and other delicious vegetables. You probably top it off with some ranch dressing. The first issue is the ranch, because it has more than 100 calories per serving, and people tend to put at least 4-5 servings of it on a salad. The other issue is people tend to get sick of eating the same things over and over again. There are so many different types of salads you can eat. The spinach and shrimp salad is healthy, delicious, and packed with protein. It is made with fresh baby spinach leaves, bacon, jumbo shrimp, fennel, grape tomatoes, red onion, shallots, and balsamic vinaigrette.
Vegetable Hash & Poached Egg 
If you're tired of just eating vegetables, make sure you change it up a bit. The poached egg gives you a creamy punch to the vegetables because you slice it and let the yolk run down along them. To make this, you need sweet onion, red potatoes, zucchini, zucchini squash, fresh green beans, tomato, and chives. Chop all your vegetables and cook them over medium-high heat with some extra-virgin olive oil or coconut oil. Add some spices of your choice, and remove from heat once the veggies are browned. To poach the egg, fill a saucepan with water and bring it to a boil. Once it's at a full boil, reduce the heat to a simmer and add a teaspoon of vinegar. Gently crack your egg into the water and cook for three minutes. While it's cooking, plate your vegetable hash. When the egg is finished, remove it from the water with a slotted spoon and place it on your vegetables. Top your food with some parmesan cheese and it's ready to eat. If you want some extra flavor, you can top the meal with a sauce of your choice. HamptonCreek foods makes delicious, healthy sauces such as chipotle, garlic mayo, and sesame ginger.
Mediterranean Stuffed Chicken 
Stuffed chicken is always delicious. It's a great thing to make because you can play with different ingredients to stuff it with. You can keep it simple and stuff it with some provolone or make something more complex like the Mediterranean stuffed chicken. This chicken is stuffed with red pepper, crumbled feta cheese, pitted kalamata olives, and fresh basil. Mince the kalamata olives and red peppers and put them in a bowl with the basil and feta cheese. To stuff the chicken breast, you'll need a thick breast that you can slice. Chicken breasts have two short sides and two longer sides. Slice one of the shorter sides so you create a pocket. Be slow and precise so you don't slice too far and open up any of the other three sides. Another way to stuff chicken breast is flattening and rolling it. Flatten the breast with the base of a coffee mug or a rolling pin if you don't have a flattening tool. Once it's flattened, put the stuffing on top of the breast, and then roll it up inside. Hold it together with toothpicks. Season your chicken with salt and pepper and broil for about 15 minutes.
Zucchini Taco Boats 
Tacos are delicious, so what do you do when you want to cut out the unhealthy taco shells. Your options are flour shells full of gluten and empty carbs or corn shells that are highly processed and filled with genetically modified corn. Neither of those choices is great. Most people opt for a taco salad, but that can get old. If you want something new and fresh that will give you added nutrients, try zucchini taco boats. To make these, you just need zucchini, taco meat, green onions, and cheddar cheese. Cut your zucchini lengthwise to make the boats. Bake the zucchini in the oven at 400 degrees for about 15 minutes. Remove the pan from the oven and add the cooked taco meat and top with shredded cheese and chopped green onion. Put the pan back in the oven and cook until the cheese is melted. If you have to have it, top with a little sour cream. However, if you want to keep it completely healthy, you can some plain Greek yogurt instead.
Clean eating doesn't have to be tasteless. These recipes are all healthy and delicious. You can find more recipes on Pinterest so you don't have to keep eating the same things all the time.