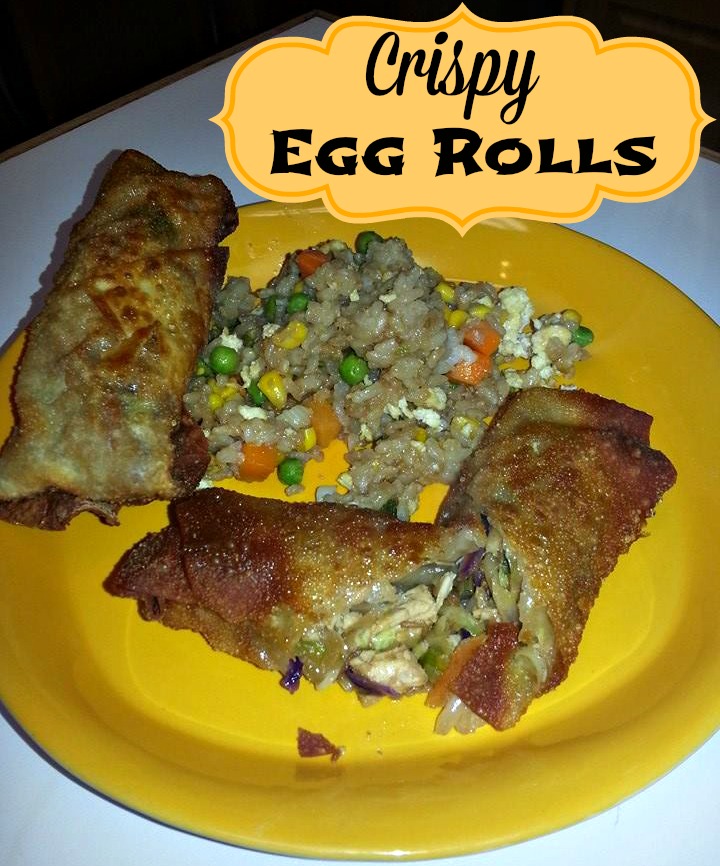 Crispy Egg Rolls
My family are huge fans of Asian cuisine.  I am the kind of person who loves to learn to cook anything my family likes.  I don't like restaurants much nor do I like not knowing how to do anything LOL  So, I set out to learn how to make egg rolls a few years ago.  Much to my surprise; it was very easy!  A friend of mine gave me a super easy recipe and I have tweaked it to fit my family's taste.  The cool thing about egg rolls is that you can add or take away pretty much anything you want!  You can even bake them with a little bit of modification.  Egg roll wrappers are also surprisingly inexpensive and easy to work with.  I hope you enjoy this recipe as much as we do around our house!  You can substitute just about any meat or veggie!
Gather your ingredients:
2 cups chicken, cooked and shredded
4 green onions, chopped
2 garlic cloves, minced
2 tablespoons peanut oil
1 16 ounce bag coleslaw mix with shredded carrots
1 (12 ounce) bag bean sprouts
1/4 cup bottled teriyaki marinade
1/4 cup soy sauce
24 egg roll wraps
1 egg white, beaten
peanut oil for frying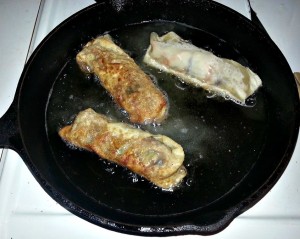 Get to cookin':
Cook onion and garlic in the 2 tablespoons cooking oil until the onions are tender but not browned.
Add the chicken, packaged coleslaw mix, bean sprouts, teriyaki sauce and soy sauce to the onions and garlic; mix well and continue to cook on medium-high for 5 minutes.
Remove from heat
Heat 1 1/2 inches of vegetable oil in a wok or large frying pan (I used my iron skillet).
While oil heats, wrap about 1/4 cup of the chicken and cabbage mixture in egg roll wraps, rolling tightly and sealing edges with beaten egg.
Fry until a deep golden brown (about 3-4 minutes on each side); drain on paper towels.  I don't fry more than 3 at a time because they are done so quickly and easily burn.
ENJOY!