Buffalo Chicken Dip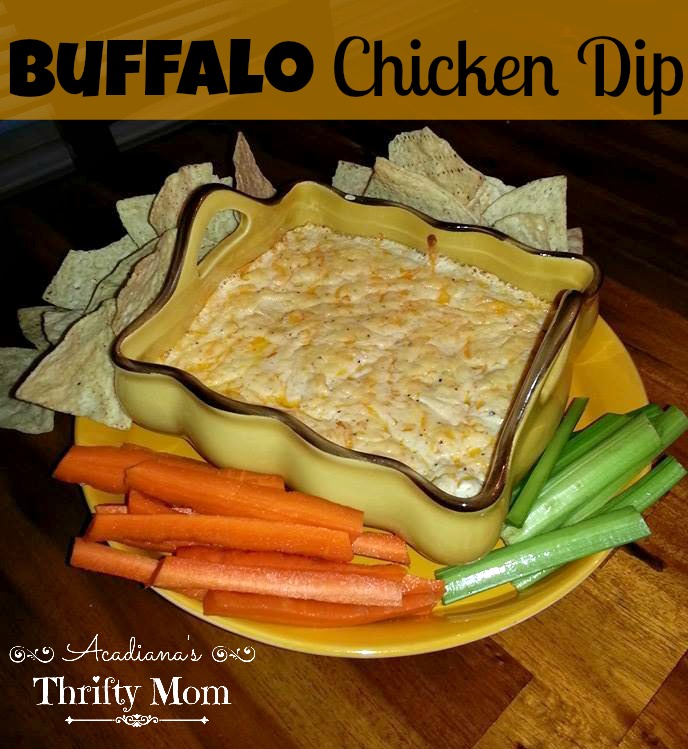 This is another favorite around my house 🙂 I cut down on the hot sauce when I'm making it for the kids. You can get by with 1/4 cup of hot sauce and still have a great flavor!
Gather your ingredients:
1 (8oz) block of cream cheese, softened
1/2 cup Louisiana hot sauce
1/2 cup blue cheese salad dressing
1 tsp celery seed
1 cup chicken cooked and chopped
1 cup shredded cheddar cheese
tortilla chips, celery, and carrots for dipping
Get to mixing:
1. Mix blue cheese dressing, cream cheese, celery seed, and hot sauce until combined.
2. Mix in chicken and shredded cheese.
3. Bake in a 350 degree F oven until the cheeses melts(about 15 minutes)
4. Stir and serve with tortilla chips, celery and carrots. Enjoy!