5 Reasons Your Kids Will Love Skylanders SuperChargers #Skylanders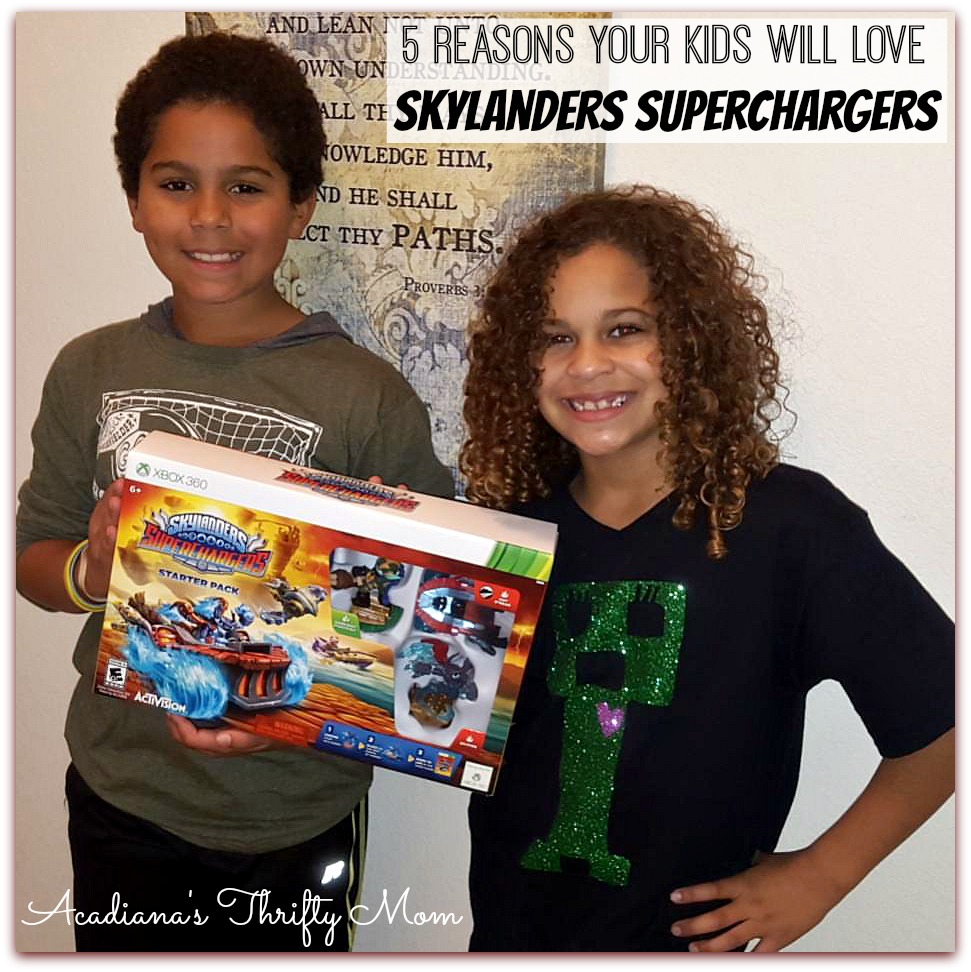 Are your kids gamers?  Mine aren't either LOL  Don't get me wrong, my kids LOVE their XBox, but they also love the outdoors.  They play every sport when it's in season and are pretty well rounded.  They have a nice collection of games for their XBox and will sometimes bing-play games.  Of course, games like Skylanders, Minecraft, Disney Infinity are popular and cool, so they gravitate toward them.  When they first got their XBox, they played Skylanders all the time.  Now that their collection has grown, Skylanders doesn't get as much attention as it used to.  When I was given the opportunity to have them review the new Skylanders Superchargers; I was EXCITED!  They loved the first Skylanders starter pack and I was hoping they would love this one too.  Well, they did!  To my surprise, they loved it even more than the first one.  Here are a few reasons why your kids will love it too!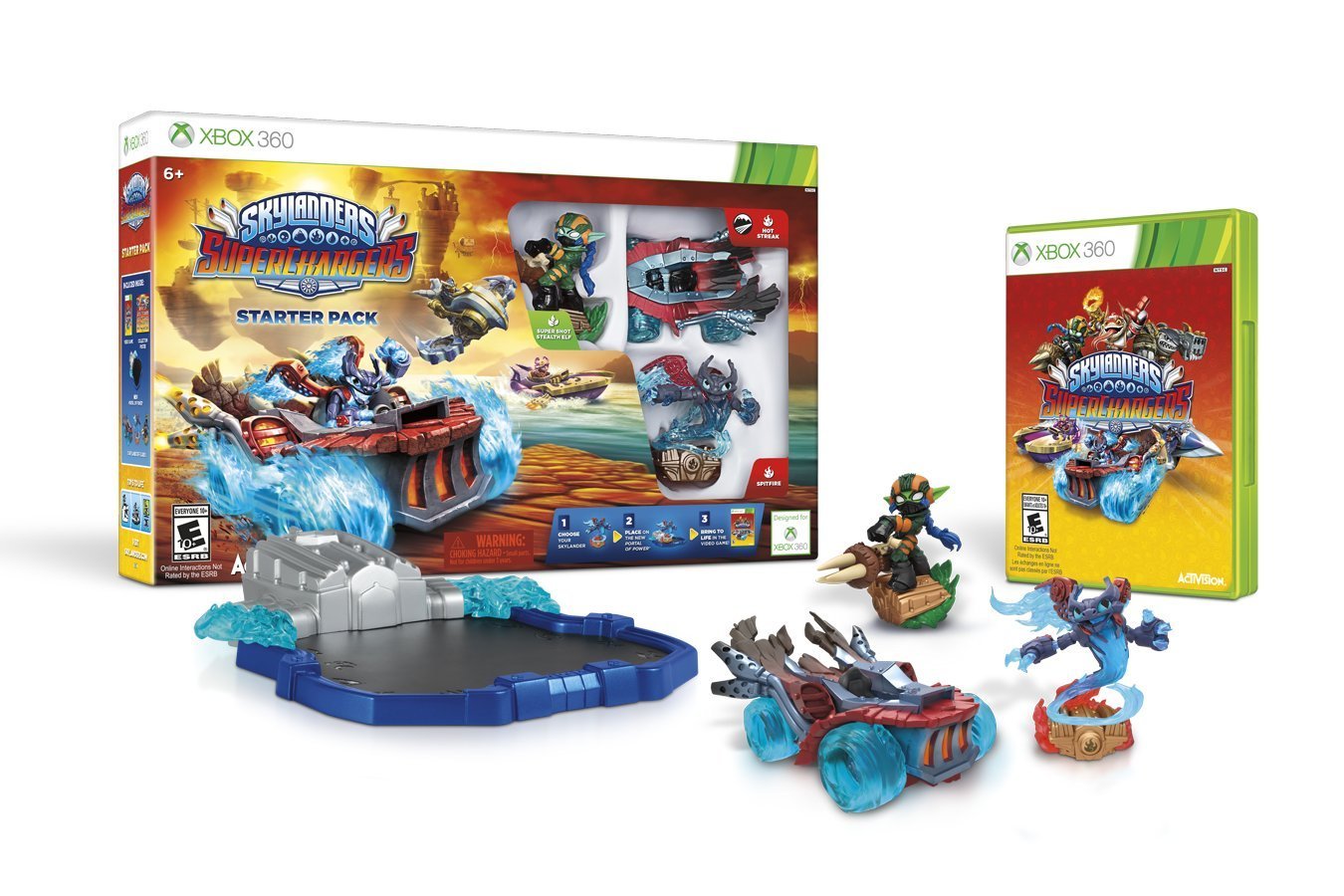 1.  There are new characters ~ My kids were so excited to meet the new characters in the new Skylanders Superchargers!  New characters always bring a fresh new feel to any game!
2.  There are new lands ~ The new Skylanders Superchargers can go over land, under sea and through sky to stop Kaos and save Skylands!  This was a lot of fun for my kids to see where they could go now with the new Superchargers game.
3.  It promotes teamwork ~  The characters work together to save Skylands from collapse!  This is a great concept that encourages my, not-so-teamwork-ish kids to work together 😀
4.  Retro-compatibility (if that is even a word) – You get it:  The Skylander Giant and Trapteam figures are compatible with the Supercharger set and they work great!
5.  My kids gave it two thumbs up ~  If your kids are like mine at all, meaning they are kids who love games; they'll LOVE IT!  I was very pleasantly surprised at how much they love the new Skylanders Superchargers and keep going back to it.
One last thing that is very important….it's rated 10 and up!  This is great news to this mom who has trouble finding any games my kiddos are interested in that are not rated M 😀  You can buy Skylanders Superchargers now for that special gamer on your Christmas list!