5 Reasons Why Dental Health Cannot Take the Back Seat During The Holidays
5 Reasons Why Dental Health Cannot Take the Back Seat During The Holidays.  The holidays are here and there is not a more important time of year to keep your dental health a top priority.  It is easy, with all of the hustle and bustle of shopping, cooking, and spending time with family; to let your dental health take the back seat.
*This is a sponsored conversation on behalf of Crest.  All opinions are 100% my own.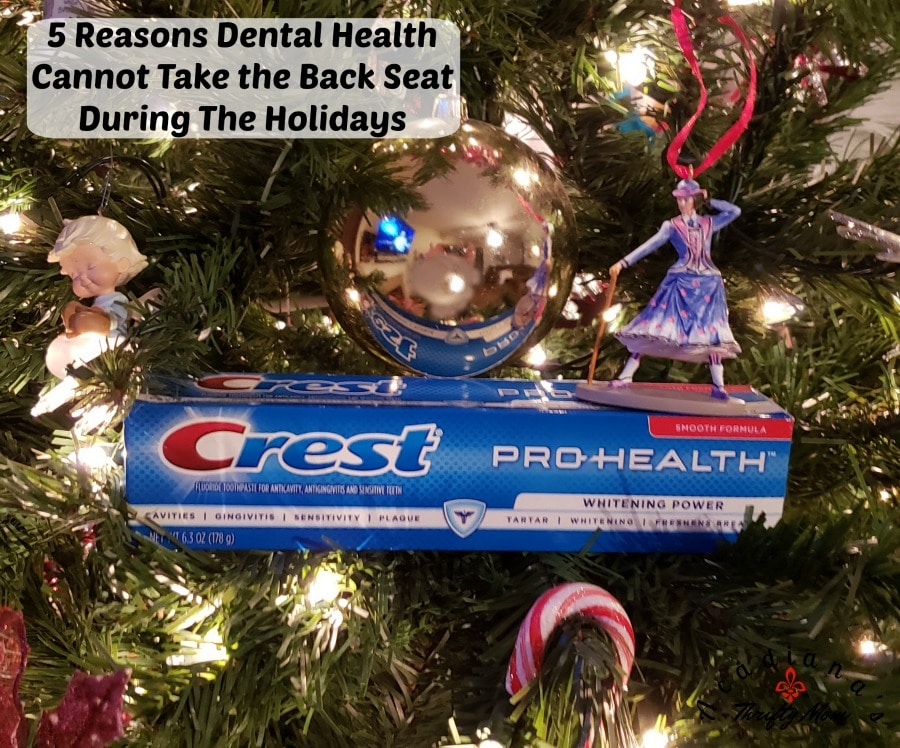 5.  Stress is high ~ When you are stressed, you are more likely to grind your teeth.  Not only are you more likely to grind them at night, but also during the day.  This can leave your teeth vulnerable to cracks and breaks.
4.  You're eating more sweets ~ Sweets can break down the natural enamel on your teeth that protects them from damage and cavities.  This makes it extremely important to brush twice a day with a toothpaste that keeps your teeth healthy.
3.  You're eating more sticky and hard foods ~ Sticky and hard foods, desserts, or candies can pull on your teeth.  They can loosen fillings or caps that are already in place, leaving your teeth open to more damage and cavities.
2.  Dentist visits are very inconvenient ~  If you can find a dentist who can fit you in during the holiday season; they are often very expensive for emergency visits.  So, keep a great toothpaste like Crest Pro-Health stocked up to make sure your teeth are the healthiest they can be for all of the holiday feasting you're sure to do!
1.  You need beautiful teeth for beautiful holiday pictures ~ You know, everybody wants to take pictures at holiday gatherings.  Everybody from your aunts and uncles to coworkers and their friends.  Your teeth need to be healthy and white for all of these holiday photo ops!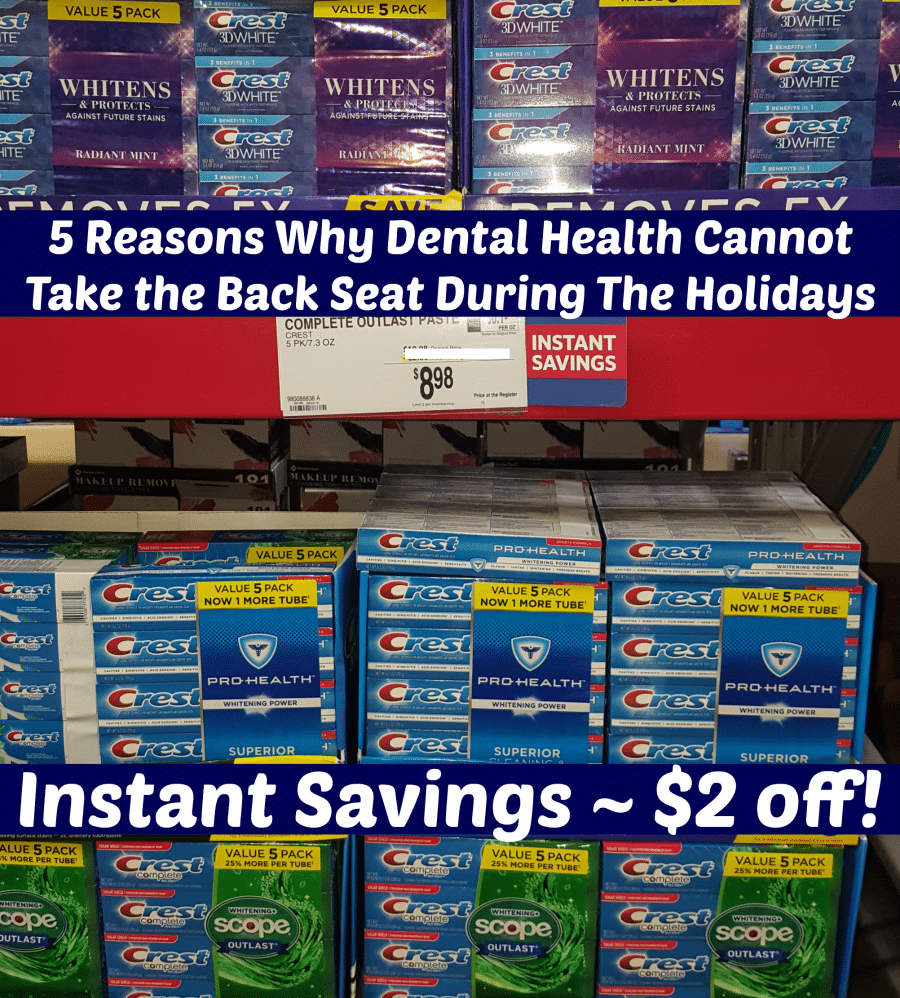 Right now through December 24, at Sams Club, you can get $2.00 off Crest Paste.
About Crest Pro-Health Toothpaste:
Crest Pro-Health Toothpaste is the only toothpaste accepted by the American Dental Association to treat all 7 attributes:
Plaque
Gingivitis
Cavities
Sensitivity
Tartar
Whitening
Freshens Breath

*Fights plaque and gingivitis.  Strengthens enamel.
Crest Pro-Health helps you advance to healthier gums and stronger teeth with benefits that help protect against areas dentists check most.