I was given the opportunity to review the hit movie Mom's Night Out!  I'm going to start out by telling you that, right now, my children are watching it for the third time right now LOL  I have been wanting to see it since it came out in theaters a few months back, but didn't get the chance.  My first impression of this movie was that I should have watched it months ago!  I laughed out loud from the beginning to the end.  I was left wondering why I thought it was so funny, but quickly realized it was because I could completely relate to the entire movie!  Okay, so here are the reasons you NEED to watch Mom's Night Out!
About Mom's Night Out:
"All Allyson and her friends want is a peaceful, grown-up evening of dinner and conversation . . . a long-needed moms' night out. But in order to enjoy high heels, adult conversation and food not served in a paper bag, they need their husbands to watch the kids for three hours—what could go wrong?"
5 Reasons You Need To See Mom's Night Out
1. It is totally relatable ~  If you are a mom or dad, who has ever lived with toddlers, you will be able to relate to this movie.  From writing on the walls, to messy hair, to mascara smeared across her face; I have done (almost) everything the moms in Mom's Night Out did throughout the movie.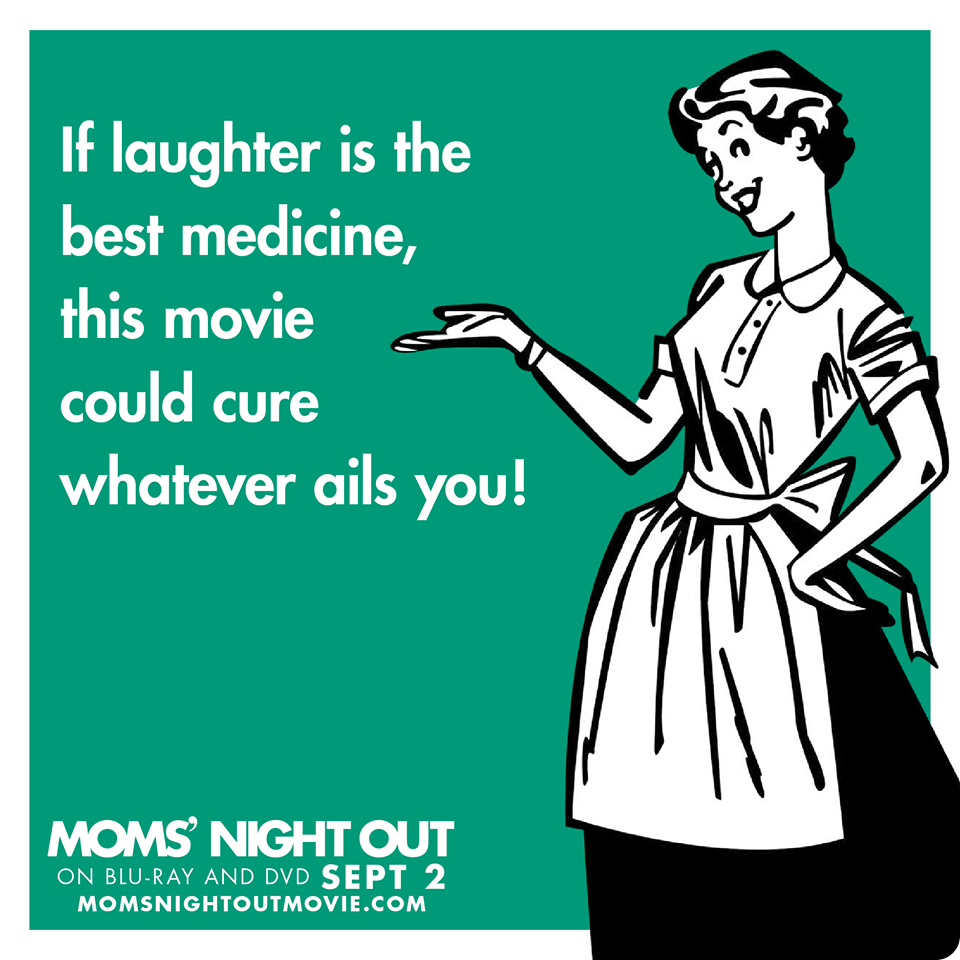 2.  You will feel less…ummm…crazy ~  It is always nice to see that other moms don't have it "together" either.  Not in a "misery loves company" kind of way, but more in a "I'm not so crazy after all" kind of way.  Call it validation of craziness, but whatever it is, it made me feel better about all the times I've *lost it* as a mom.
3.  It is a faith-based film ~ Mom's Night Out is a film based on Christian principles and draws these principles into the film on many occasions.  My children were able to spot them right off the bat!  Not only will you feel comfortable sharing it with the entire family, but they will all enjoy it!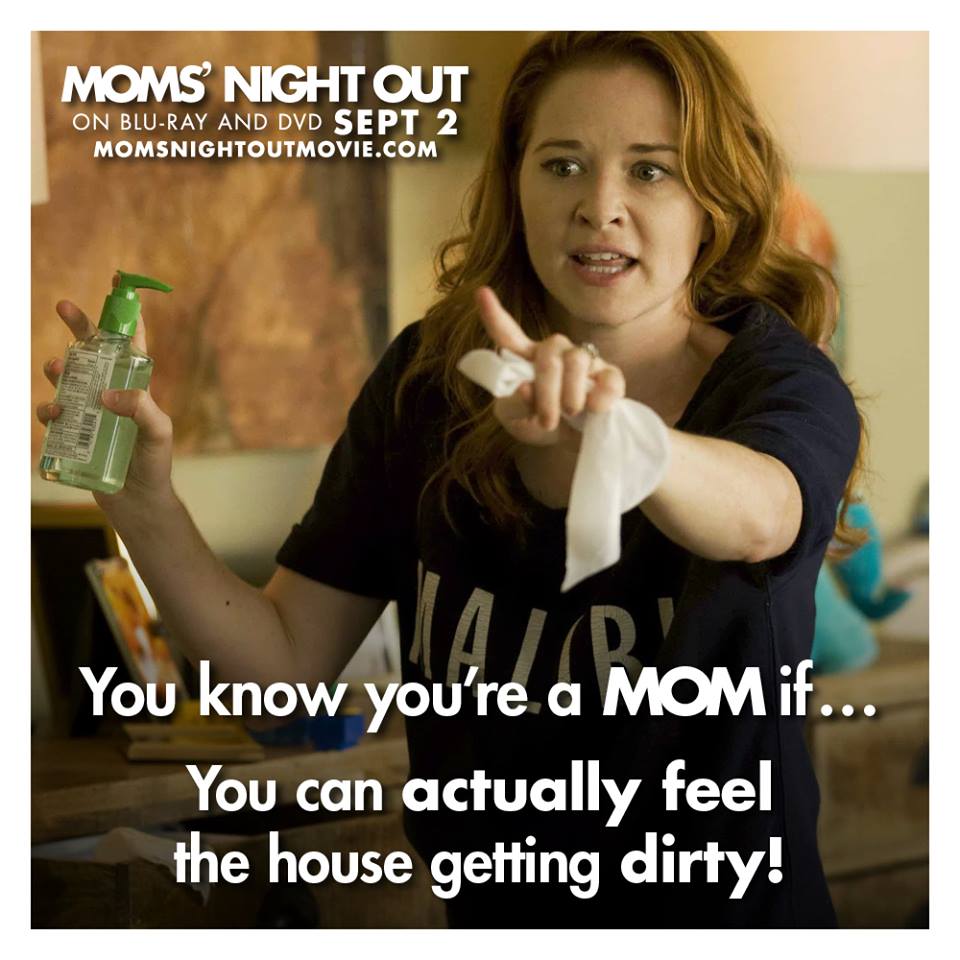 4.  There's something for everyone ~ Okay, I was able to relate to the entire movie.  I'm pretty sure my husband had a lot of fun remembering the chaos of having toddlers in the house too!  Although our youngest is now 8, it seemed like it was just yesterday that they were drawing on the walls and flushing toys down the toilet 😀  Now that they're past this stage, my husband and I were able to laugh at the antics of the toddlers in Mom's Night Out.
5.  You'll laugh….a LOT ~  From the references to Groupon and blogging.  From the kids playing in the toilet to the lost reservations.   I laughed out loud through the movie.   It's available on DVD everywhere today!