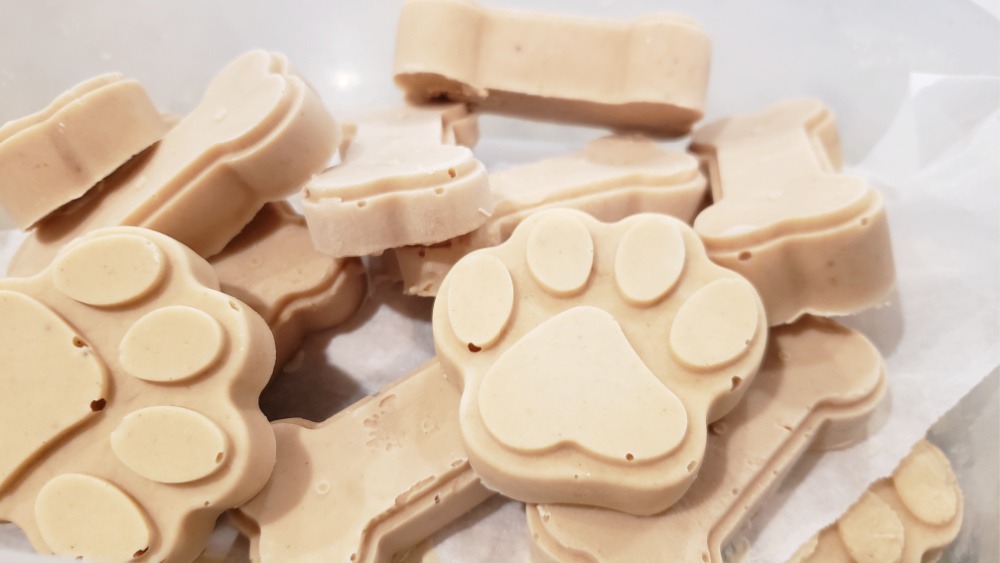 These 3 Ingredient Frozen Dog Treats are going to blow your mind! I have seen several versions of them floating around the internet. I played with them a bit to get them to a place where both of my doggos liked them. It is easy peasy to get Decker, our black lab, to eat just about anything. Annie Belle, our rat terrier, is a lot more picky about what she eats.
These are super easy and they're all over the place. You can find people making them on Tiktok, Pinterest, Instagram, Facebook, well everywhere! It was important to me to find the right combination of these three ingredients to suit my pups. The peanut butter ratio is very important when it comes to the taste of these 3 Ingredient Frozen Dog Treats. Freezing them suppresses the flavor a bit. Dogs are definitely looking for the peanut butter flavor. So, I played with the amount of peanut butter until I got these just right.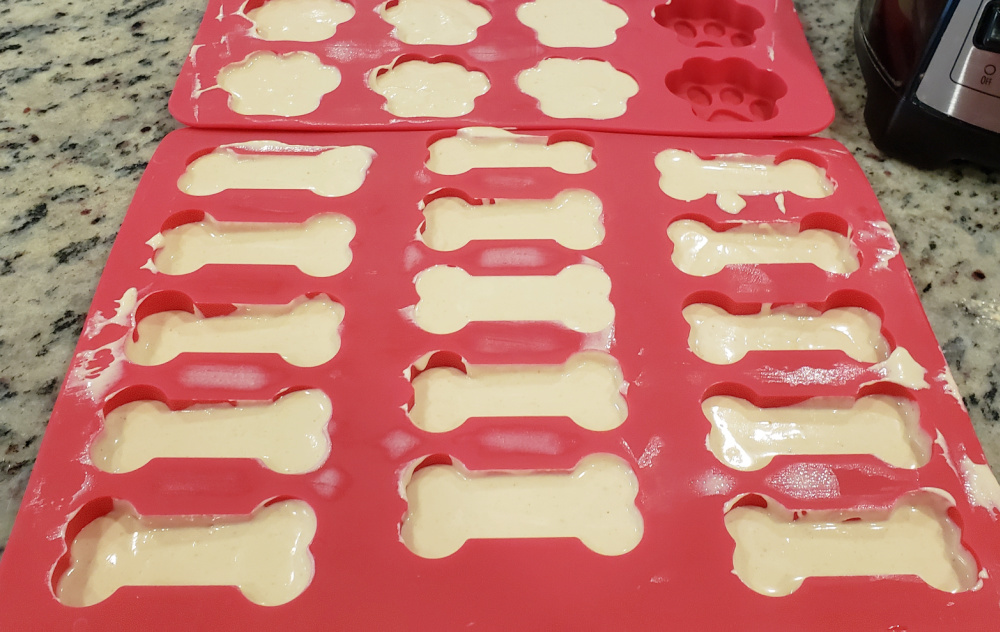 I found a combination with the ratio of peanut butter high enough that both doggos would love them and they would still freeze well. Freezing peanut butter is not the easiest thing in the world. That is why adjusting the recipe for these 3 Ingredient Frozen Dog Treats perfectly was so very important.
Get your molds!
Well, we made these frozen treats for the pups in these super cute silicone molds from Amazon. I have never used silicone molds for freezing anything before, so this was a first. They turned out so well, I was a little shocked. The little paw molds were easier to get out than the dog bones. The dog bones will break if we were not super careful while removing them. You can get the molds at Amazon here.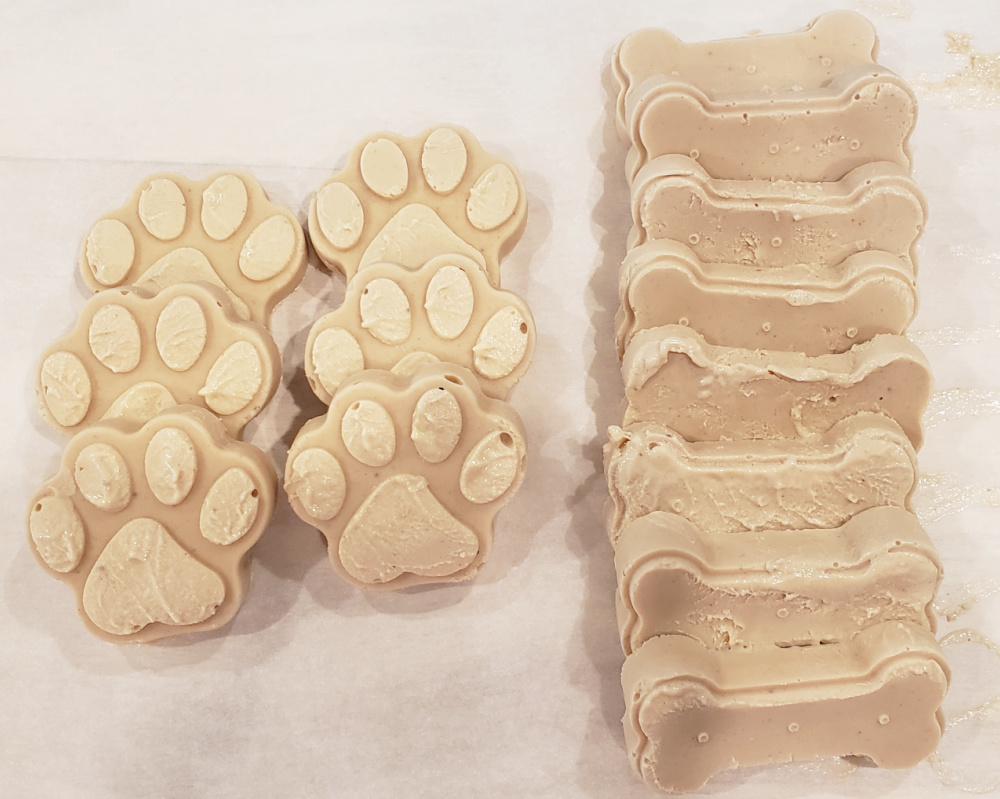 I'll admit, my kids and I all tried them and they are really pretty tasty. I mean how can you go wrong with frozen peanut butter and banana?! If you don't have a dog, I won't judge you if you make them and eat them yourself. I would suggest adding a little honey though and they will be a perfect human treat!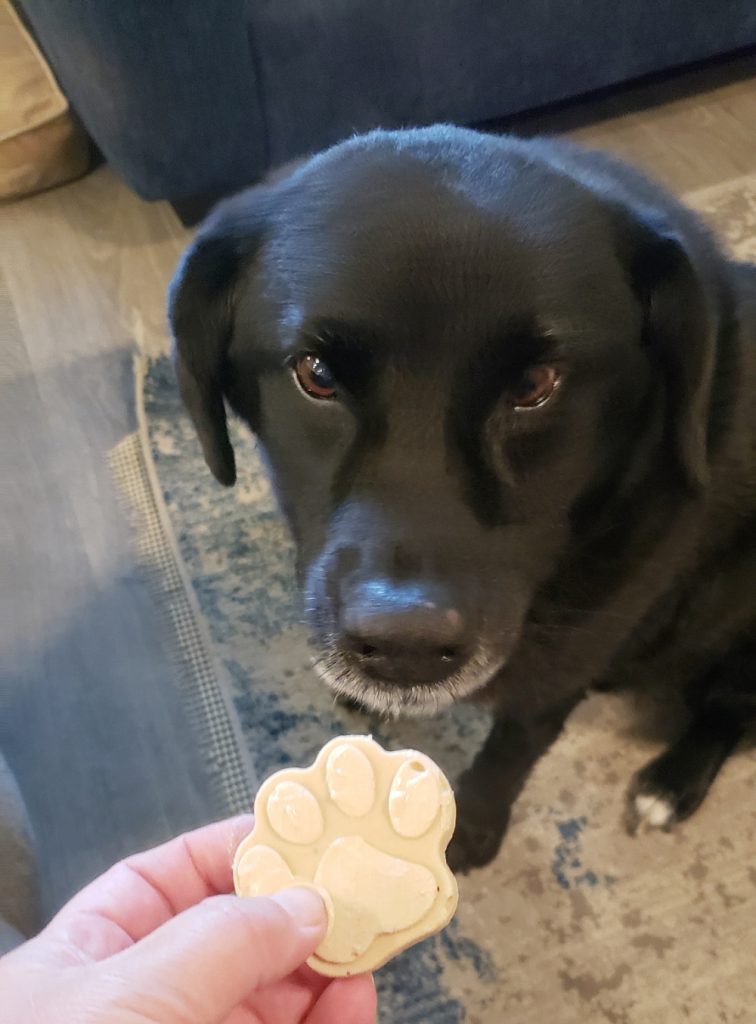 3 Ingredient frozen dog treats
Ingredients
2

Large

Bananas

very ripe

1/2

cup

Peanut Butter

creamy w/no artificial sweetners

1

cup

Greek Yogurt

Plain
Instructions
Add all ingredients to blender or Ninja.

Freeze until solid and remove from molds.