Our Zike ~ It's better than a bike!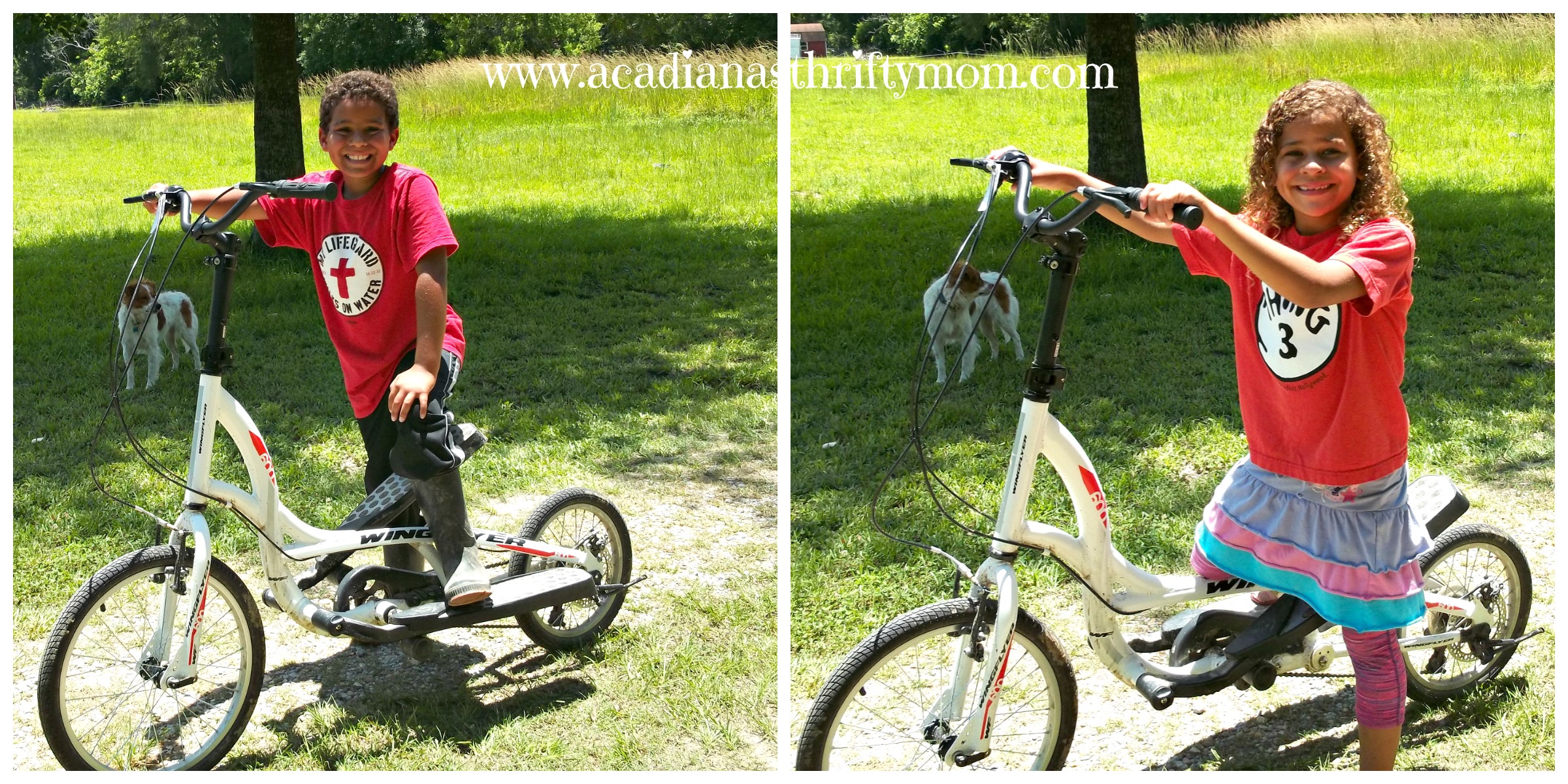 Look what we have to show you this week!  We were given the amazing opportunity to review the Zike® Z600!  If you have never heard of the Zike; please allow me to tell you all about this AMAZING machine.  Well, it has 2 wheel, 6 gears, handlebars, and hand brakes.  Sounds just like a bike, huh?  Well, it's not; it is so much coooooler 😀  What does it have that a bike doesn't?  It has step-pedals for propulsion…oh yeah, you heard me right; it's like a stair stepper on wheels!  Don't get me wrong, my kids LOVE their bikes, but there's just something a little bit better about the Zike.  The Zike was super easy to assemble, especially for me since my husband did it 😀  It only took him about 30-45 minutes to put it together by himself.  He aired up the tires and they were ready to GO!  The Zike is a good bit heavier than a bike, and it is very well made.  I am looking forward to them enjoying this guy for many years to come.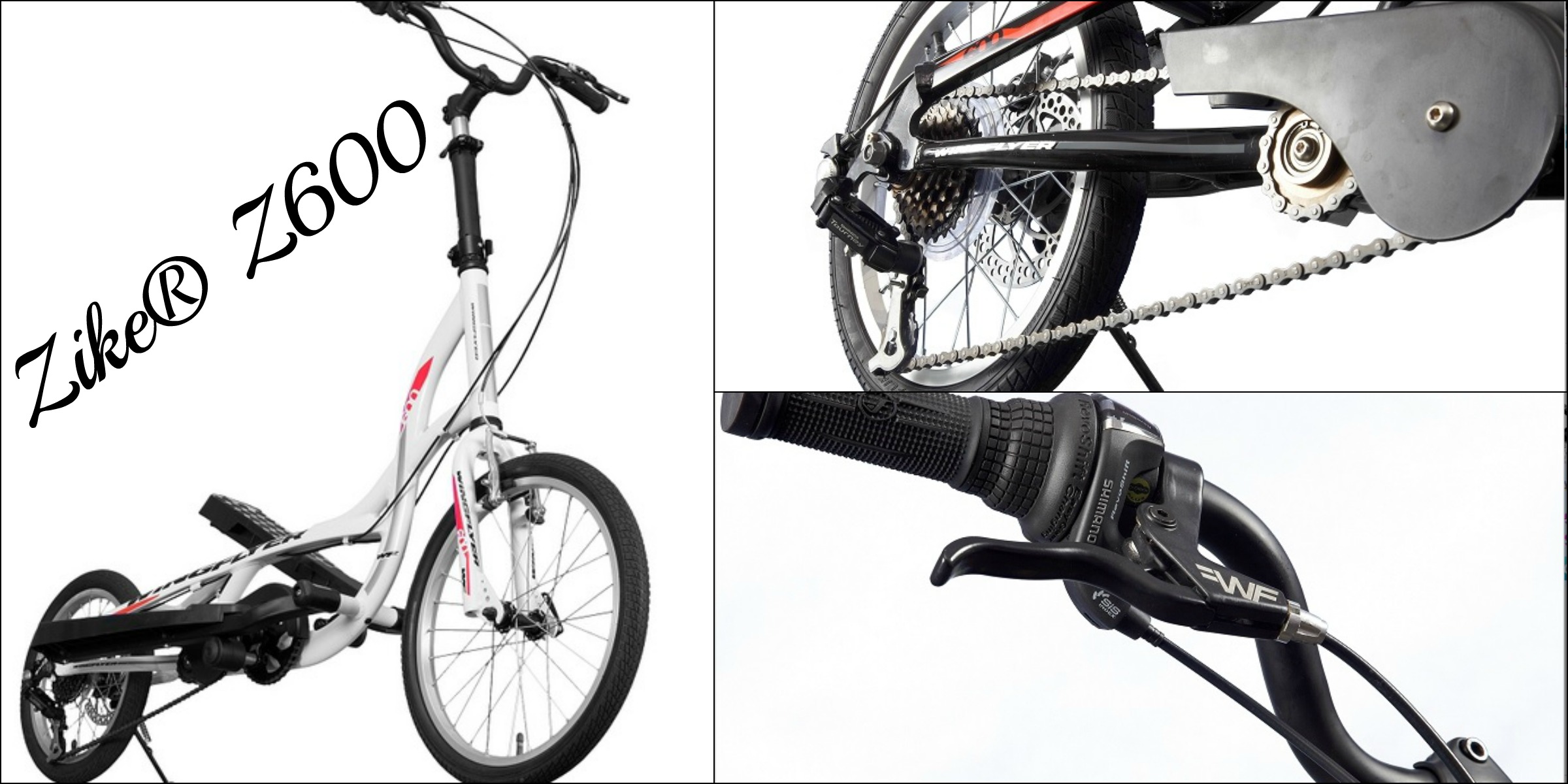 The Zike® Z600 is recommended for ages 9 and up, although they do have other models for younger ages.  My 7 year old daughter is able to ride the Z600 with no problems at all.  I would imagine a smaller Zike would be easier to operate for younger children.   My 9 year old son has mastered the Zike as well and they are on their way to being the coolest kids on our little dirt road LOL  The Z600 is a little fancier and has bigger wheels than the smaller models and it is AMAZING!  The Zike did take a few tries before they figured it out.  It definitely has a different 'feel' than a bike.  In no time, they were zipping up and down the road with no problems at all.  There have been having daily Zike/bike races to see if the Zike or the bike are faster.   I think the general consensus is that HANNAH is faster LOL  I have added videos below of both Hannah and Isaiah riding the Zike.
About the Zike Z600:
• 6-speed SHIMANO Derailleur & Grip Shifter
• Patented smooth drive system
• Rugged aluminum reinforced frame
• Brushed aluminum bicycle rims
• Aluminum caliper front brake
• High-caliper rear disc brake
• Handle bar adjusts to two heights
• Folding stem for easy transport
• Supports up to 180 lbs
• Recommended ages 9 and up
• Available in Hi-Gloss White and Hi-Gloss Black
About Zike:
Zike LLC is a revolutionary company with a passion for creating the next generation of revolutionary new human powered products. Zike's new freestyle hybrid scooters are an innovative combination of both a scooter and a bicycle – unlike any other on the planet. Zike is dedicated to excellence and committed to providing well built, quality products. We hope to make a positive difference in people's lives by combining fun and fitness with our environmentally friendly transportation.
Zike's vision is not simply about a one hit wonder or a one product success, but rather a passion for continual, inventive steps to the future. At Zike we strive to "look at things a bit differently." (Again…what box?) The goal is to consistently challenge the imagination and to constantly improve Zike's products. We strive daily to be our own best competition!
As known to the average worldwide consumer, mainstream bikes have basically been the same for over 100 years! With 27 patents pending, Zike has pioneered a radical rethink. From meeting the needs of green initiatives to fighting childhood obesity, Zike's vision is leading the way in showing the world a whole new generation of scooters and bikes. From fun and exercise to transportation, Zike is launching a whole new way of looking at the Magic of Motion!
We don't imitate or follow we innovate and lead! At Zike, we don't copy, we inspire!
Follow Zike on Facebook
Follow Zike on Twitter
Follow Zike on Youtube