Your Kids Can Power Their Day With Smucker's® and
Jif

® From Walmart #PBLove

This is a sponsored conversation written by me on behalf of The J.M. Smucker Company. The opinions and text are all mine.

Summer is here and in full swing!  If you're like us and so many other families, you are always in search of ways to keep your kiddos energy tank full while on the go.  Your kids can power their day with Jif® and Smucker's® from Walmart and you won't have to spend a fortune or all day in the kitchen.  I am always happy when my kids find a food they love that also keeps them energized.  Having a great snack that takes just 2 minutes to prepare is just icing on the cake….errrr, jelly on the peanut butter 😀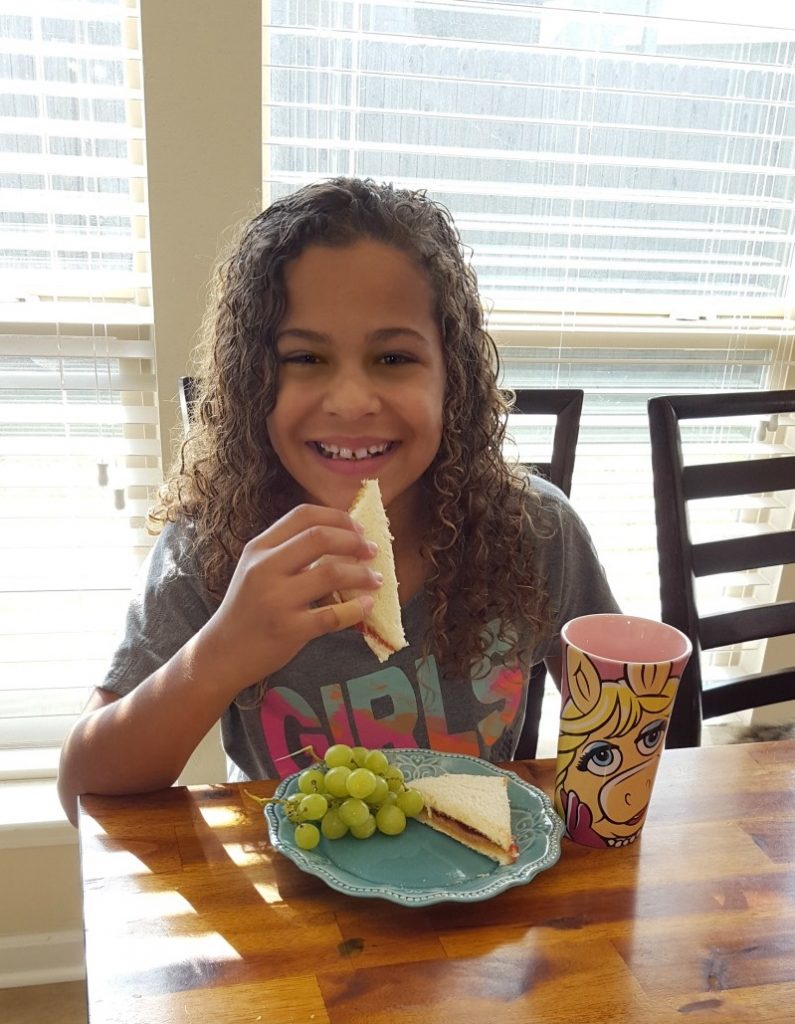 One thing I love most about Jif®  Peanut Butter is that it has 7 grams of protein per serving.  Protein is not always an easy thing to come by in snacks that kids love.  Protein is a great source of energy for your little ones and will keep them feeling full longer.  Having a full belly seriously cuts down on mood swings that plague so many 'tweens and teens.  I have both a teenager and two 'tweens.  Cutting out mood swings is very important around our house.
Jif® has so many different varieties of peanut butter and spreads and many of them are available at our local Walmart.  They are probably available at a Walmart near you as well.  My husband is a huge fan of honey creamy peanut butter.   The kids prefer Jif® Creamy Peanut Butter. We take Jif®  peanut butter with us, along with apple slices to every baseball game.  Fruit and peanut butter is a great way to fill your kiddos with the protein, calories and vitamins they need to keep them going until the end of their game.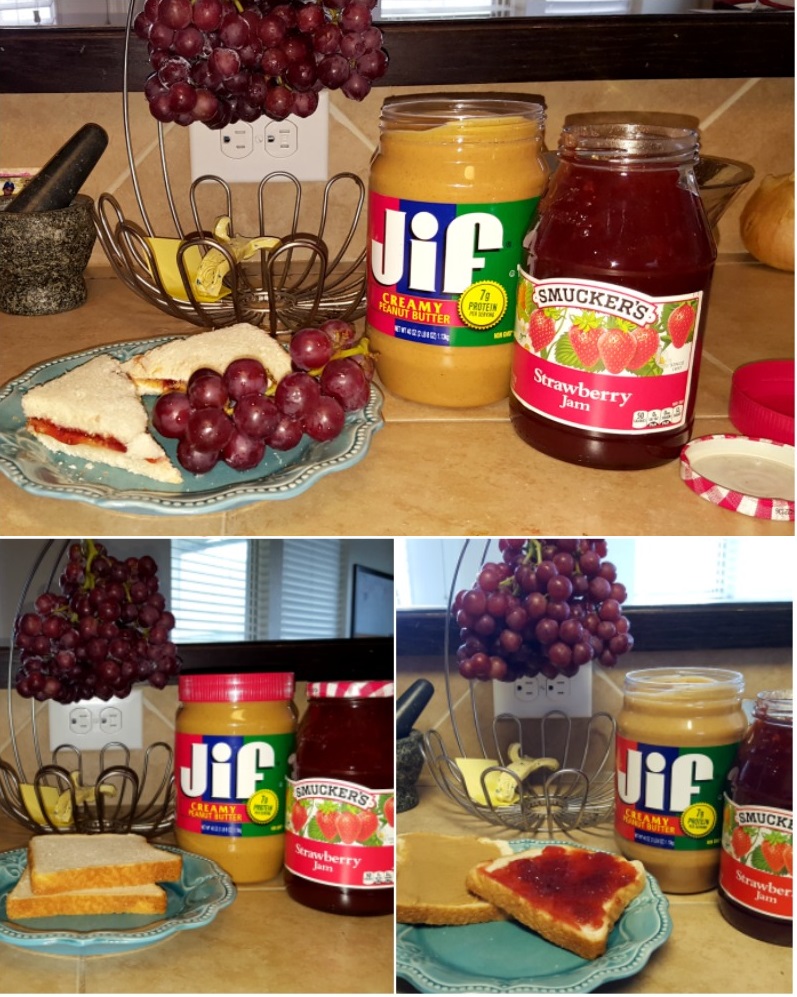 What goes better with Jif® peanut butter than Smucker's® Jam?  Well, I can tell you from experience that a lot of things go great with Jif® Peanut Butter, but none better than Smucker's® Strawberry Jam!  Have you tried peanut butter and banana sandwiches?  Bananas definitely come in a close second to Smucker's® Strawberry Jam. Smucker's® has many different jams, jellies, and spreads and we have tried a lot of them.  Grape and strawberry jam are the faves around our house.
When I'm making a PB&J sandwich for Hannah, I have to put the Jif® Creamy Peanut Butter on one piece of bread and the Smucker's® Strawberry Jam on the other piece of bread, then put them together.  My son doesn't care how I put the PB&J on his sandwich and my oldest daughter likes to mix hers.  Only one of them has an absolute way to fix their sandwich and that is Hannah, my youngest.  She inspects her sandwich before she takes the first bite, and makes sure there is peanut butter on one piece of bread and jam on the other.  She's also the one child who is picky about having the crust cut off and the sandwich being cut diagonally into triangles.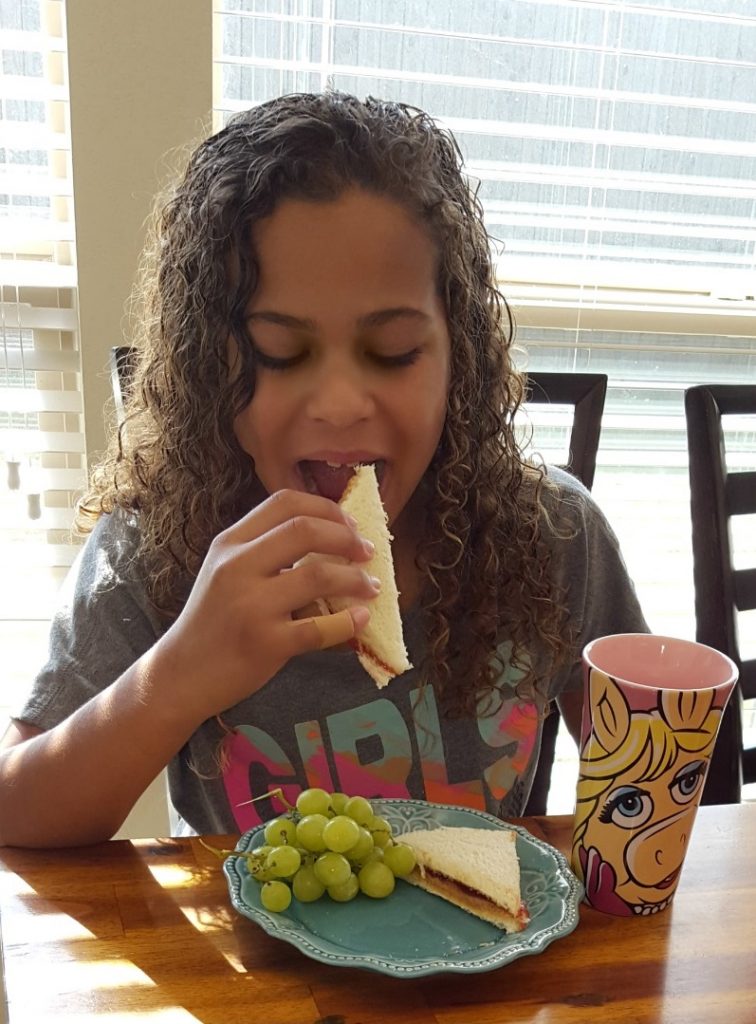 Whether we're making dips, cookies, or sandwiches, Jif® is our family's favorite.  We have been eating Jif® for many years, with no plans to change anytime soon.  There aren't a lot of things that we aren't picky about, but peanut butter is one of the few.  So, switch it up and try something new.  Try adding Jif® Peanut Butter to your favorite snack.
Let's get social with Jif®:  Facebook  Twitter  Pinterest  Instagram
Get social with Smucker's®:  Facebook  Twitter  Pinterest  Instagram