You Can Travel With Confidence And Save With Ibotta #gopadfree
This is a sponsored post on behalf of Poise ® Impressa ® and Walmart.  All opinions are 100% my own.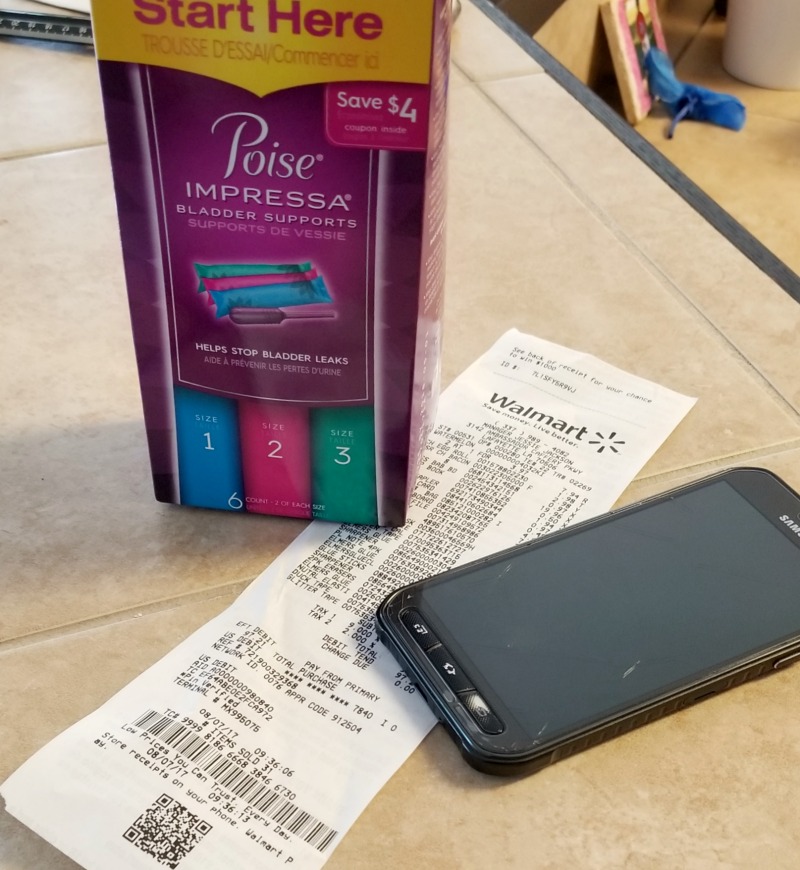 If you have been following my blog for any time at all, then you know that I love to save money.  Something else you probably know about me is that I crave simplicity in everything. I love simple recipes, crafts, and simple money saving tips!  One app that I have been using for years does just that; KEEP THINGS SIMPLE!  What is this magical app you ask?? Ibotta!  I have been using Ibotta since it came out and I have never regretted it or wondered why I wasn't using another app instead.  Right now, Ibotta has an amazing cash back offer on Poise ® Impressa ® Sizing Kits and Poise ® Impressa ® Bladder Supports at Walmart.
If you're not familiar with how Ibotta works, let me break it down, really quick, for you.  All you do is shop at your favorite store, buy your favorite products, then scan the receipt!  Yep, it really is that simple.  Once you have the Ibotta app installed, it will tell you what offers are available every time you walk into the store.  You don't even have to do any research.  Crazy, huh?!
I know, I know, it's no fun to talk about bladder issues, but if I don't talk about it, who will?  Poise Impressa allows you to go pad free when you weren't able to before.  Imagine the freedom of not using pads for light bladder leakage.  You can sneeze and laugh the night away without a care in the world because Poise Impressa bladder supports can be worn for up to 12 hours.  So, what are you waiting for?  Head over to your local Walmart, but first download and install the Ibotta app.  You'll be so happy you did!