You Can Feed America One Meal At A Time
As a participant in this campaign with Walmart, I have received compensation for my time and efforts in creating this post. All thoughts and opinions are my own.

I was asked to talk about a subject that is near and dear to my heart: hunger.  Did you know that, in America, 1 in 6 people struggles with hunger?  It just doesn't seem right that in a country where obesity is at epidemic levels, there are people who go to bed hungry and wake up hungry.  Well, Walmart is trying to help feed hungry Americans.  Through Feeding America, Walmart has committed to 70,000,000 meals to hungry Americans.  All you have to do is buy one of the participating products and, VOILA, you just donated a meal to a hungry American!  You can find the full list of participating items over here!
 You can also help by participating in #WeSparkChange!
Easy, thoughtful, and fun. It's time to get social! Round up your 6 friends, family or co-workers and share your smiles with us.
Upload your photo to Facebook, Instagram, or Twitter
Use the hashtag #WeSparkChange
Make your photo "Public"
Walmart will donate $10, up to $1,500,000, to Feeding America for every post shared. Don't forget to spread the word to your friends in the next 48 hours.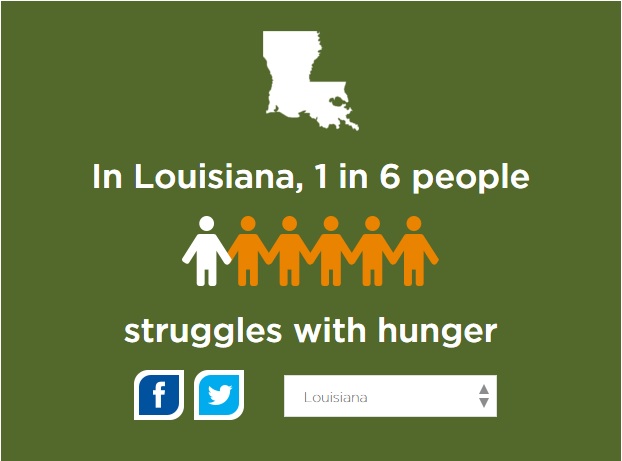 How The Program Works:
1. Customer buys Hunger participating item (ex. Cheerios) at Walmart between April 6 & May 3.
2. Cheerios (for example) scan at the register and is logged as 1 item purchased during the event helps secure a meal* on behalf of a local Feeding America food bank donated by the supplier (General Mills) NOT WALMART.
3. On May 4, Walmart will pull a sales report of total unit sales by store in all 50 states and provide to 6 suppliers and Feeding America.
4. General Mills will write a check directly to Feeding America's National Office for the dollar amount associated based on the Sales report (General Mills sells 1MM boxes of Cheerios $0.10 per a box => $100K to Feeding America)
5. Feeding America takes $100K from General Mills and divvys the donation among 200 Feeding America Food Banks based on number of Cheerios sold by store (based on zip code). Each store is tied to a Food Bank.
6. Food Banks then use funds to "secure meals" (ie.Acquire food, pay for electricity, gas, transportation, operating costs)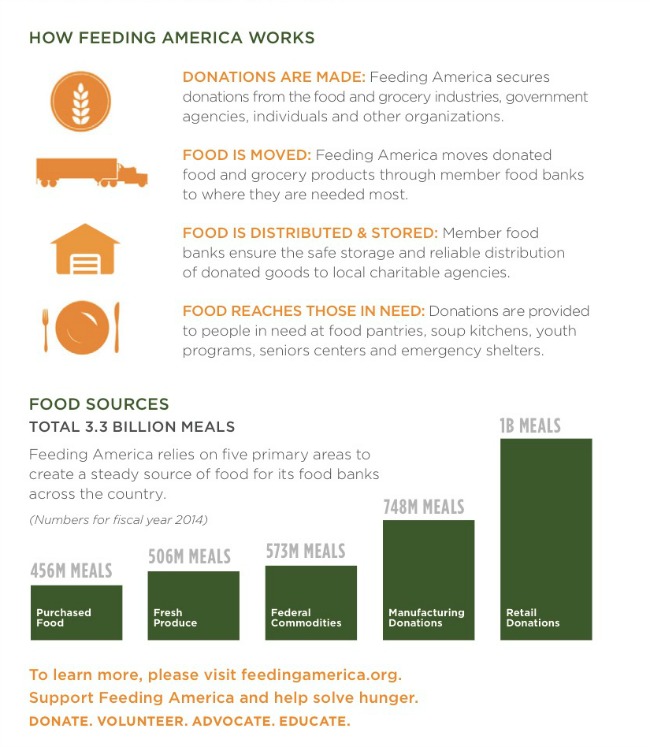 You can also donate at Register:
From April 6 to May 3, you can give monetary donations of $1, $2, or $5 to your local Feeding America Food Bank at the register of any participating Walmart.
Donate next time you visit

DISCLAIMER: Walmart is not responsible for donating the meals, the supplier partners listed above are responsible for that.