Will Drac Finally Find Love At Sea In Hotel Transylvania 3
Will Drac Finally Find Love At Sea In Hotel Transylvania 3?  Friday, July 13, we will finally know if Drac will truly fall in love with "the one".  Last week I took a trip to Los Angeles to discover what, exactly, is happening on this Monster Cruise and you're going to love it!

This summer, Drac's pack is taking us on a summer vacation we won't soon forget.  But, does Drac even want to go?  I mean, Drac does do vacations for a living, right?  Why would he want to go on another vacation?  Well, Drac has not been on vacation, himself, in a very long time.  He is long overdue for some rest and relaxation from planning and doing for others.  I think this is something we can all relate to and will appreciate.  How will this work, though?  A cruise?  Full of monsters?  Will the ship even hold all of them?
All of our favorite characters from Hotel Transylvania and Hotel Transylvania 2 have boarded the ship and are coming along for the cruise of a lifetime.  Why a cruise, though?  Why not a nice beach vacation or a trip to their favorite theme park.  Hotel Transylvania director, Genndy Tartakovsky, told us in an interview while we were in Los Angeles that the inspiration for the film was a family cruise he took last year.  What better way to get Drac's pack bonding and having fun together than putting them all on a ship in the middle of the ocean, right?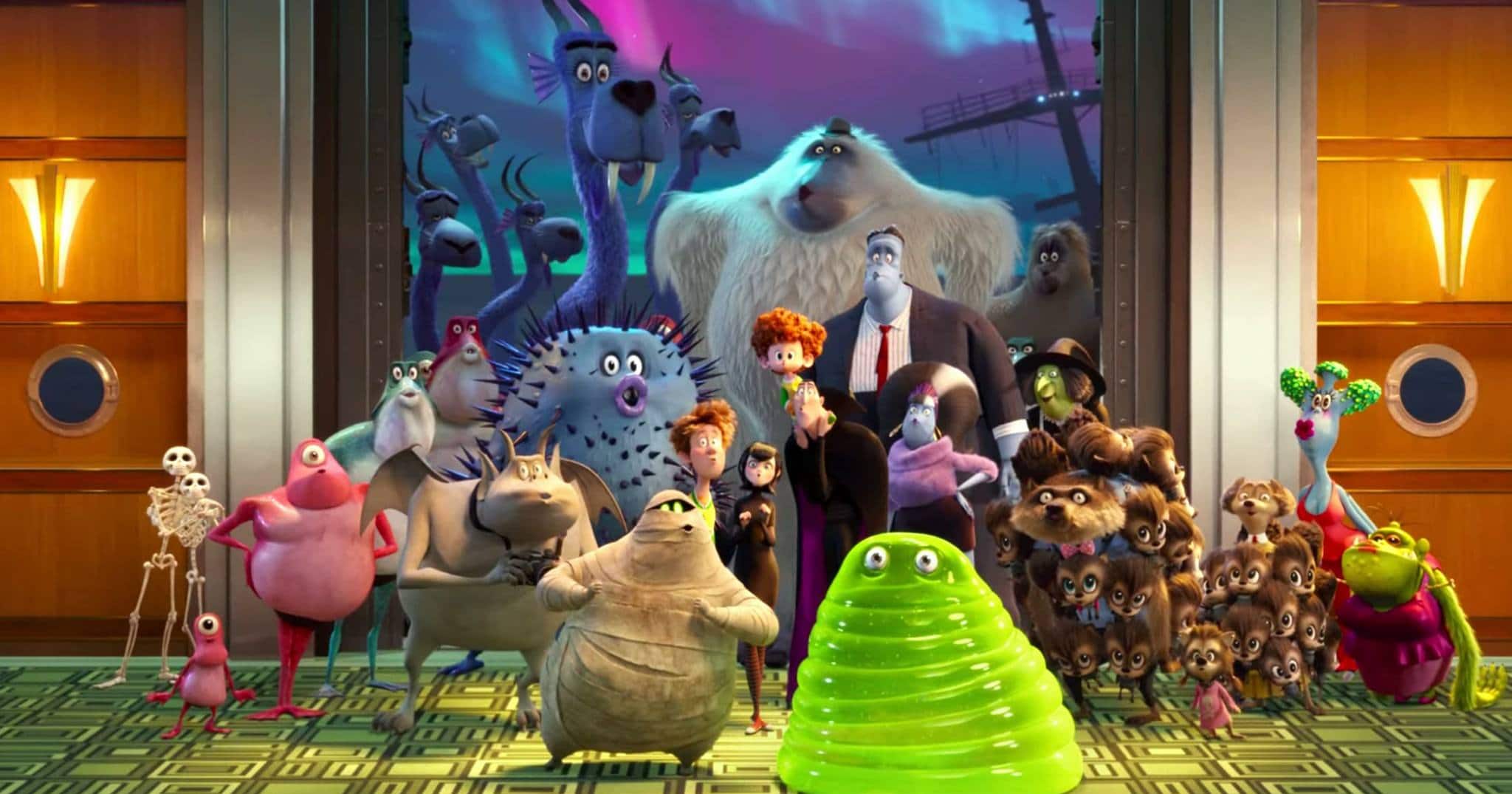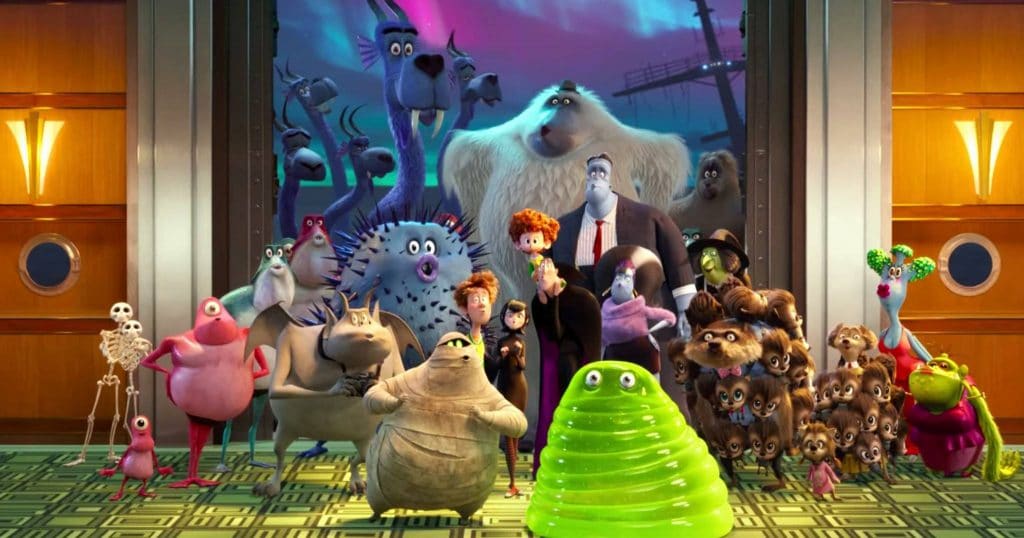 Drac and his crew get a chance to finally let loose.  They even show us a few new dance moves.  Drac and Blobby 'got it goin' on on the deck of the ship while waiting on Drac's Mrs. Right.  But will she appear?  Will she be everything Drac is looking for?  Will he even notice she's there?  How will Mavis react to this news?  These are all questions that will be answered in the movie.  This film will keep you on your toes.  We were laughing along as we danced in our seats to the monster music.  Hotel Transylvania 3 definitely knows how to get us up and around.
In Hotel Transylvania 3, we get introduced to a new character, Ericka.  Ericka is the cruise director and captain of the ship that takes Drac and his crew on the cruise of a lifetime.  But, is Ericka really who she says she is?  She keeps order among all of the monsters and proclaims her love for all of Monster-dom, but is that really why she wanted to take this cruise or is there something more sinister at play here?  Take the entire family to see Hotel Transylvania 3 this Friday the 13th and find out what is reallllyyyy going on between Ericka and Drac!  How will Maven handle it all?  What in the world is going on with Wayne and Wanda and all of the Werewolf pups?
About Hotel Transylvania 3:
In Sony Pictures Animation's Hotel Transylvania 3: Summer Vacation, join our favorite monster family as they embark on a vacation on a luxury monster cruise ship so Drac can take a summer vacation from providing everyone else's vacation at the hotel. It's smooth sailing for Drac's Pack as the monsters indulge in all of the shipboard fun the cruise has to offer, from monster volleyball to exotic excursions, and catching up on their moon tans. But the dream vacation turns into a nightmare when Mavis realizes Drac has fallen for the mysterious captain of the ship, Ericka, who hides a dangerous secret that could destroy all of monsterkind.  Hotel Transylvania 3: Summer Vacation has been rated PG for the following reasons: some action and rude humor.
Get social with Hotel Transylvania 3: Summer Vacation:  Official Website  Facebook  Twitter  Instagram  Official Hashtag: #HotelT3
If you liked this post, you'll love these other posts from Acadiana's Thrifty Mom:
https://acadianasthriftymom.com/2018/06/15/diy-party-is-everything-you-need-to-have-family-fun-at-an-affordable-price/
https://acadianasthriftymom.com/2018/06/05/you-will-laugh-your-pointy-little-shoes-off-with-sherlock-gnomes/
https://acadianasthriftymom.com/2018/05/29/production-has-begun-on-maleficent-ii-with-angelina-jolie-and-elle-fanning-reprising-their-roles/