This is a rather long post and has been several months in the making.  I have prayed and prayed about whether I should even share this story on my blog or not.  After the events of tonight; I feel it is long overdue.  This is my family.  From back to front, left to right there is Madeline (14), Donzell and I (Mom & Dad), Isaiah (8), and Hannah (7).

Let me start by saying that we live in a very small town in south Louisiana.  I was warned, by my husband, that this town has some very deep roots in racism when we moved here.  Being born and raised in Memphis, TN, I figured I could handle it.  I don't know if what our family has been put through in the last few weeks is racism or if it's because we are not Catholic and live in the most Catholic area of the United States or if it's because we home school in an area of the country where home schooling is offensive to most people.  I don't know if it's one of these things or a combination of them.  What I do know is that my children are being targeted and the most obvious reason would be because they are the only non-Caucasian children who play in the neighborhood.  I am not one to scream racism EVER and neither is my husband, but desperate times call for desperate measures.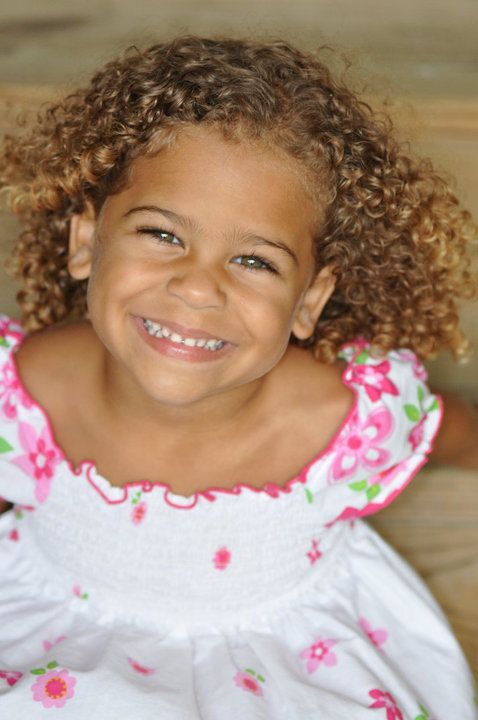 We moved in this rental house in January of this year. We had just sold our home in North Mississippi and weren't sure if Church Point was the place for us. We are pretty sure we want to stay in south Louisiana, but maybe a more metropolitan area. Anywho, when we moved here we were in LOVE with the house and the neighborhood. It is a very quiet neighborhood and our street only has three houses on it and my husband knew everyone around here. We felt safe allowing our children to play outside and we can walk, as a family, to church since our church is only 2 blocks from our house. I mean, this house really was an answer to our prayers.
When we moved here, my children and I went around and handed out these cute little gifts to about 15 of our neighbors just as a nice gesture.  Two of our neighbors said "We're not interested" which was disappointing to my children, but that's okay 😀  After that everything was good.  I'm not much of a socialite as I work full time on this blog, go to school full time and home school 3 children.  I wasn't the friendliest neighbor, but I was never unfriendly.  We keep to ourselves, but Hannah and Isaiah love to run the neighborhood.  They have bikes, roller blades, a swimming pool, a rip stick and tons of personality.  They quickly became friends with the neighborhood kids.
About 2 months ago, we got a new neighbor across the street.  She is probably in her 60's and has her son and grandson living with her.  I was very busy at the time, so I never got a chance to go over and welcome her to the neighborhood.  Well, about a month after she moved in, my kids came in the house crying saying that she said she was going to have Annie Belle (our 3 year old rat terrier) arrested.  She was chasing stray cats and squirrels through their yard.  Hannah and Isaiah were afraid that they were going to go to jail.  I just laughed it off and told them not to worry about it and go back outside and play.  Well, about 30 minutes later, I hear the woman yelling at my children.  I went outside and asked what the problem was.  She quickly let me know that my dog had been in her yard and was NOT welcomed.  I was not happy with the extremely rude tone she was using with myself and my children and became very defensive.  I told her we'd be happy to keep Annie Belle on a leash, but PLEASE don't EVER go to my 6 & 8 year old if you have a problem.  Please come get me or have them come get me (I am usually watching everything through the kitchen window).  She yelled some obscenities and told me she should not  HAVE to come get me, it's her yard, blah, blah, blah….things went downhill from there.  Well, I quickly left and went to the hardware store to get the proper equipment to keep our "vicious dog" contained.
When we got home; Hannah and Isaiah wanted to play outside, so I let them.  Two of their friends (who are older than my children) from the next street over came over to play with them.  I saw they were playing in the front yard, but didn't pay attention to what they were playing.  After about 10 minutes of playing, Isaiah came running in the house screaming because he had hurt his friend "really bad".  Apparently the neighbor boys had jumped my fence and picked some of my green satsumas and they were all having a "lime fight" and throwing the green satsumas.  Well, Isaiah threw one and it hit one of the boys in the eye.  He said "I told him I'm sorry like a hundred times Mom, but I think I really hurt him bad."  I told him not to worry about it that he did all he could do.  They went back outside to play and I continued washing dishes.
The little boy's mother came over to our fence and asked who hit her son and Isaiah fessed up.  I was watching it all from my kitchen window.  Then she proceeded to tell my children that they're not welcomed in this neighborhood and they need to stay in their own yard and never come on their street (the street behind us).  Do I need to remind you that my children were in OUR yard when all of this happened?  Well, when I saw this raging lunatic yelling, with arms flailing, at my 6 and 8 year old; I shot out the front door.  I yelled "What's the problem?" and she walked away *very briskly*.   Well, her son left his bike in our driveway, so when her son came to retrieve it, I told him to have his mom come get it.  When she did; I let her have it!  (remember, this was only a few hours after the incident with the across-the-street neighbor)  I told her, in a not-so-kind way, to never come to my house and think she can lay down rules with my children.  If there is a problem with my children, then you need to come talk to their mother, not them!  She went on and on about how our next door neighbors saw the whole thing and Isaiah hit her son intentionally.  Now, I am NOT one of those mothers who thinks their kids do no wrong, but Isaiah is not a mean or vindictive child; Hannah maybe, but not Isaiah LOL  I proceeded to tell her that she was being a racist jerk and the conversation went downhill from there.  She explained to me that she cannot possibly be racist because she has a "mixed" niece….um….okay….Well, we took a trip to Walmart that night and bought a gift bag full of goodies for both neighbors!  I was determined to be the bigger person.  We delivered the bag to the across-the-street neighbor with a note apologizing for our pooch being a nuisance and promised to do our best to keep her contained.  We took a bag full of toys, crayons, coloring books, and candy to the little boy that got hit with a satsuma with a note, handwritten from Isaiah, apologizing for hitting him and assuring him it was an accident.  Anywho, her sister ended up coming to apologize on her behalf because she's known to have a short fuse and a hot temper…..again…um…okay…
Fast forward to today…..Hannah and Isaiah were outside riding their bikes on our street.  Yes, I let them ride in the street, remember 3 houses on the street 😀 I looked outside and saw the little boy from across the street who is 7 years old riding his bike with my kids and they were having fun. About 5 minutes later, I looked outside and saw the grandmother scolding my children. Hannah and Isaiah came in the house crying. The grandmother told them not to play with her grandson and "Leave him alone! Just leave him alone!" So I asked them what happened and they said he's not allowed to ride his bike in the street and she told them to stop asking him to come play because he's not allowed. I just brushed it off and told them not to worry about it and just go play. They weren't outside 5 minutes and I saw the uncle of the little boy talking to my kids and pointing his finger in their face. I, very quickly, went outside and asked what the problem was. He said "Well, they keep asking my nephew to come play, but he's not allowed to play in the street like they do".
Me: I've asked y'all before to PLEASE come to me if there's a problem with my children. DO NOT go to a 7 & 8 year old and expect a resolution.
Him: I told them to come ask me if they want to play with my nephew
Me: REALLY?! You expect a 7 & 8 year old to come knock on the door of a house where the people inside have never shown them anything but anger and make a request?
Him: Why are you twisting my words
Me: Well, it seems to me that you are asking something of a 7 & 8 year old that you're not even willing to do yourself!
Him: Well he's not allowed to play in the road and he knows that
Me: That sounds like a discipline problem with your child, not mine. Mine are allowed to play in the road, so they weren't breaking any rules.
….it goes on and on….  The only thing these people are accusing my children of is asking another child, their age, to come play.  At this point there has been no resolution.  I am just beside myself at the treatment my children have received from two different neighbors in a neighborhood where they've never shown anything but love to the neighbors.  The sister of the woman who told my children they're not welcomed in the neighborhood even told me that she can tell my kids are home schooled because they are so well-mannered.  Now, like I said before, I'm not one to scream racism, but I can see no other obvious reason why my children are being targeted by 2 of our neighbors.  No matter what the motivating factor is; I will NOT sit idly by while my children are blatantly bullied by our adult neighbors!  What do you think?