Tomorrowland – Big Game Exclusive Look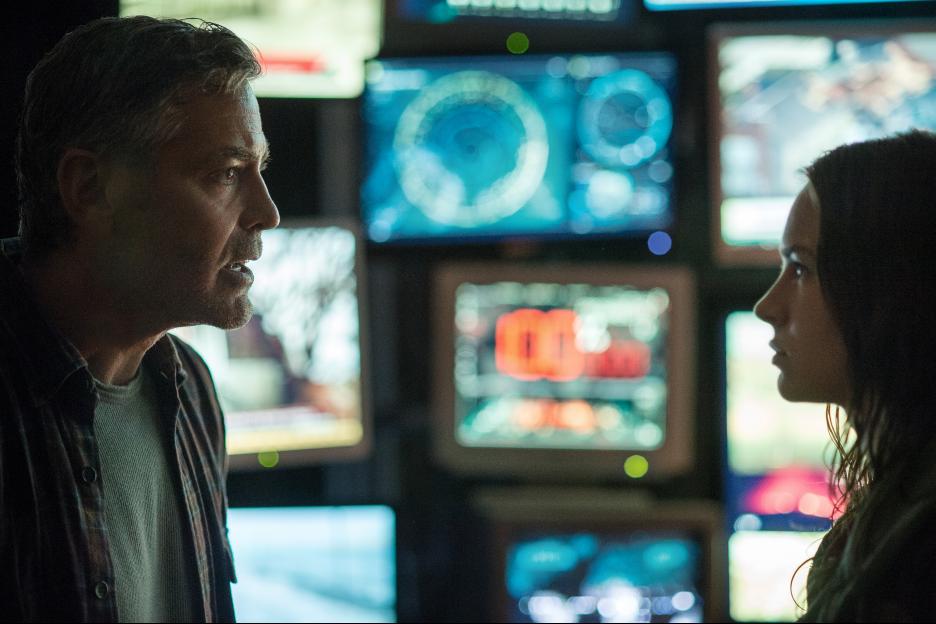 Did you catch the new trailer for Tomorrowland during last night's big game?  Okay, I know I get super excited over new movies and sometimes, I worry that I get too excited for my readers to take me seriously.  Since I saw the first trailer for Tomorrowland, I KNEW it was going to be an instant classic!  I'm telling you, mark my words, this is going to be a classic!  Between Disney, George Clooney, and the sheer premise of the movie; Tomorrowland is going to be A-MAZ-ING!  If you don't believe me, just watch the trailer below; you'll see what I'm talking about.  This is the same trailer from the big game last night and I just get chills every time I watch it!
From Disney:
From Disney comes two-time Oscar® winner Brad Bird's riveting, mystery adventure "Tomorrowland," starring Academy Award® winner George Clooney. Bound by a shared destiny, former boy-genius Frank (Clooney), jaded by disillusionment, and Casey (Britt Robertson), a bright, optimistic teen bursting with scientific curiosity, embark on a danger-filled mission to unearth the secrets of an enigmatic place somewhere in time and space known only as "Tomorrowland." What they must do there changes the world—and them—forever.
Featuring a screenplay by "Lost" writer and co-creator Damon Lindelof and Brad Bird, from a story by Lindelof & Bird & Jeff Jensen, "Tomorrowland" promises to take audiences on a thrill ride of nonstop adventures through new dimensions that have only been dreamed of.
Website and Mobile site
Like us on Facebook
Follow us on Twitter