I was given the amazing opportunity to review AND give away The Shrunks Outdoor Tuckaire Kids Travel Bed.  I was so excited when I found out we were going to get this awesome bed.  If you know us; you know how we love camping and this will be perfect for Isaiah!  My kids were so excited when I showed them the package from UPS.  The girls were a little disappointed when I told them that this was for Isaiah, but they quickly go over it once the bed was assembled.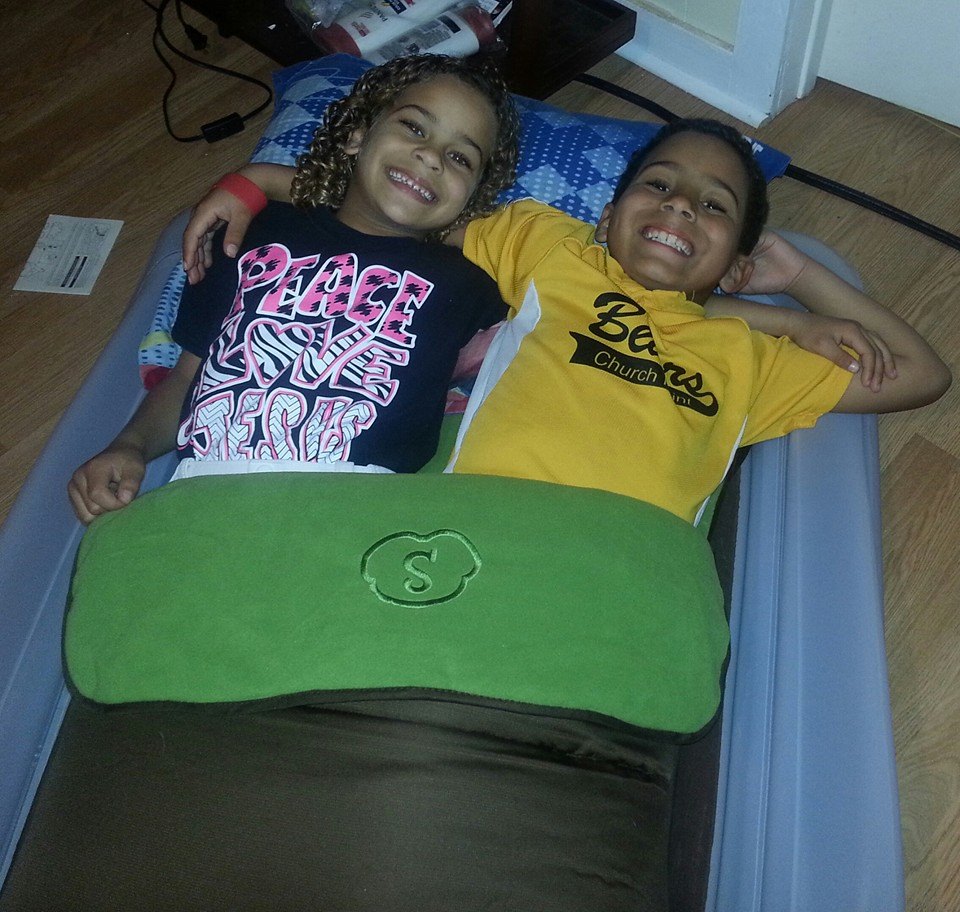 Putting this bed up was SO EASY!  Right off the bat, I knew We were going to love it!  We have had several inflatable beds in the last few years.  We use them for everything from sleepovers at the house to camping in our tent in the woods.  I knew right away that this bed was a keeper because of the durable feeling of the materials it is made from.  I love that it has two separate chambers that hold air.  To me this says less complaining when two kids are sleeping on it!  The outside chamber has padded side rails, which are awesome for keeping the kids from rolling off their air bed.  Another feature that I love about this bed is that the sleeping bag tucks in the ends of the bed.  This keeps the sleeping bag in place no matter how much "rough housing" my kids do!  It was very easy to tuck the sleeping bag in each end of the bed and when it was time to take it down; the sleeping bag detaches very easily also.  One very cool feature about the sleeping bag is that the top zips off completely!  This is great for kiddos who may want to share their bed with their friends or siblings.  This also leave the bottom layer of the sleeping bag in place for comfort and warmth!  Overall, this is an amazing bed and the perfect addition to any camping equipment collection!  The kids cannot wait to take it camping and REALLY put it to the test 😀  Learn more about The Shrunks Outdoor Tuckaire Kids Travel Bed on their website.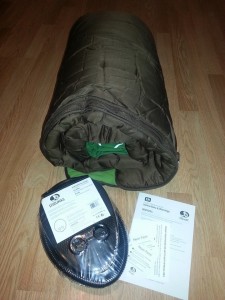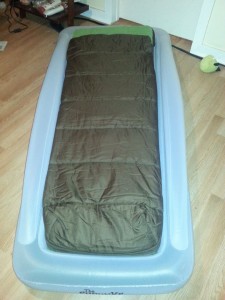 About The Shrunks:
The Shrunks' are on a world-wide mission to help make bedtime fun and safe for kids, through products and accessories for the juvenile market, including the innovative Tuckaire toddler travel bed. The Shrunks' toddler travel bed's innovative and patented "Tuck" feature, allows sheets and blankets to be tucked within the toddler travel bed inner frame. Parents looking for a compact toddler travel bed should look no further. The Shrunks' toddler travel bed received the National Parenting Seal of Approval, making our toddler travel bed the number one choice with parents. Whatever your fear, The Shrunks' are inventing some of the coolest merchandise on the planet to help make bedtime fun and safe again for kids.
There are many reasons why you will love the Shrunks' travel beds for kids! Our toddler travel beds and portable kids beds are safe, containing no lead, phthalates or BPA. So you can have confidence your child is not exposed to harmful materials. The Shrunks' toddler travel bed and portable kids bed are simple to use, conveniently add air with the electric pump (provided) and then add crib sheet and blanket. This makes bedtime quick and efficient, especially when the whole family is tired. Our portable kids beds are compact enough when deflated to store in luggage or a day pack so you can plan for your child's rest on a day trip or weeklong holiday away. The toddler travel bed and portable kids bed are quality constructed, using durable material and bonded seams so you can be "rest assured" you will have it for years to come.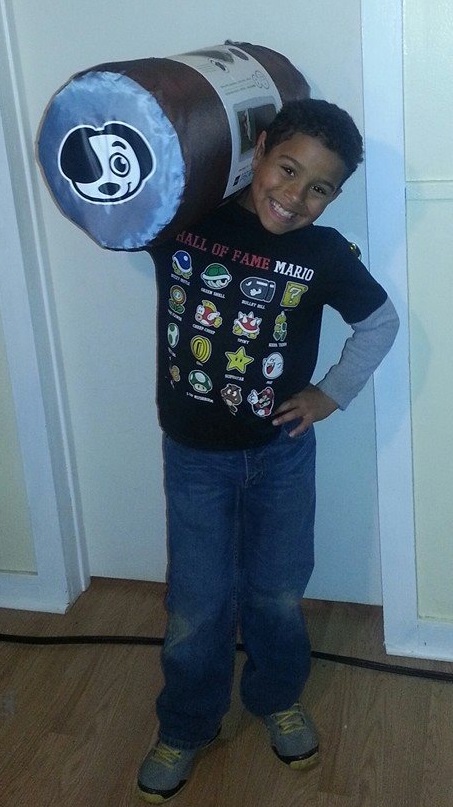 The Giveaway:
Giveaway will run from 12/16/2013 at 8:00 EST until 12/21/2013 11:59pm EST. One lucky person will win the Shrunks Outdoor Tuckaire Kids Travel Bed! Giveaway is open to US only, must be over 18, and use the giveaway widget below. Good Luck Everyone!