The Many Ways To Use Mean Green In Your Home Everyday #MeanGreen
This is a sponsored post on behalf of Mean Green.  All opinions are 100% my own.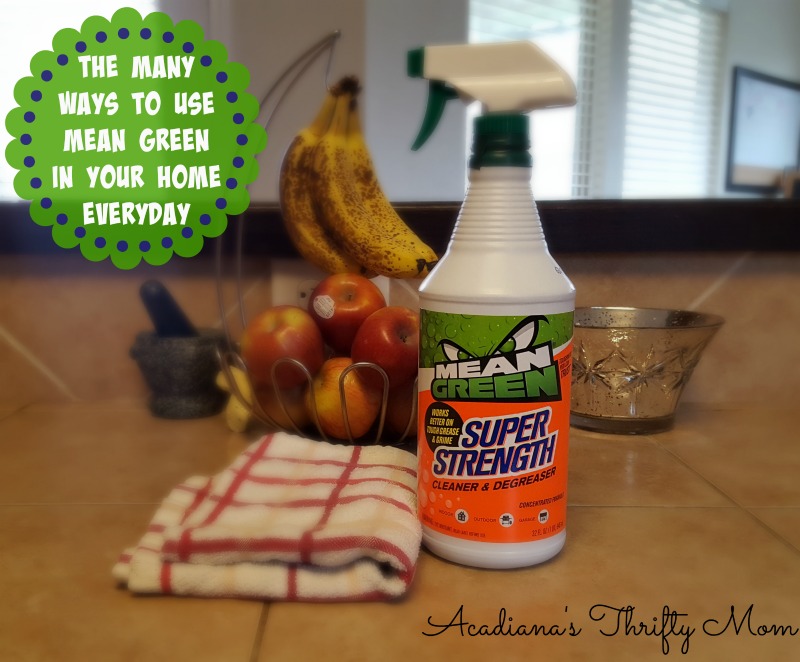 There is one name my husband always trusts for every tough job around the house, and that is Mean Green.  Although everyone knows Mean Green when you say it; not everyone knows just how many products they have for every job around your house!  There are even a few new products that we weren't aware of.  You are going to love them all!  We had the opportunity to try out quite a few of them and we are thrilled to report that they all live up to the name Mean Green has established over the years.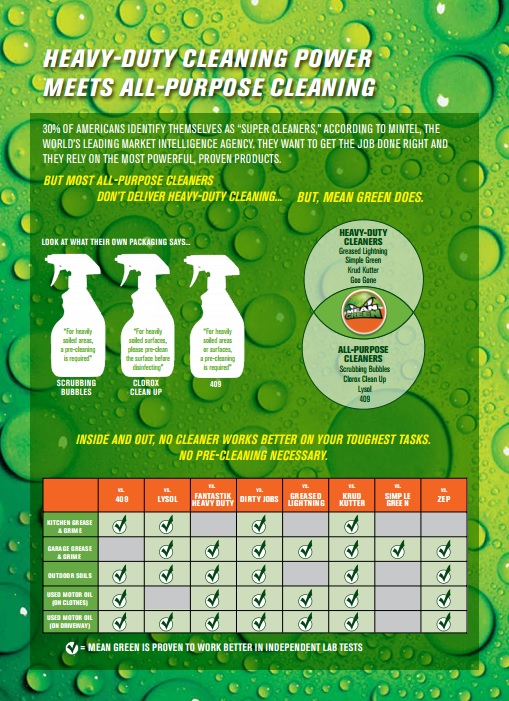 MEAN GREEN: BRAND PROMISE
"Inside and outside, nothing works better on your toughest tasks.
Mean Green is simply the strongest, most honest degreaser & cleaner you can buy for the money.
Mean Green is the #1 Heavy Duty Cleaner in America. That's because people know and trust that Mean Green will get their toughest messes clean the first time. In fact, independent tests prove that Mean Green out cleans other brands on nearly every stain. It works better because it contains more cleaning ingredients than other brands."
I used Mean Green Mildew Destroyer when I cleaned our bathrooms and it did an amazing job of getting rid of the mildew and preventing new mildew from forming.  It also got rid of the soap scum and gunk that accumulates on our shower door.  My husband was a little too happy to try out the Auto and Garage cleaner on our garage and all of the dirty corners in there.  He was amazed at what a great job it did of removing stains from the concrete and shelves!
THIS STUFF REALLY WORKS. WE CAN PROVE IT.
"Trusted by professionals and grown in popularity over the last 20 years by word-of-mouth recommendations alone, we thought it was about time we put our money where our mouth is and show how it has been proven over and over that Mean Green WORKS BETTER ON TOUGH GREASE & GRIME."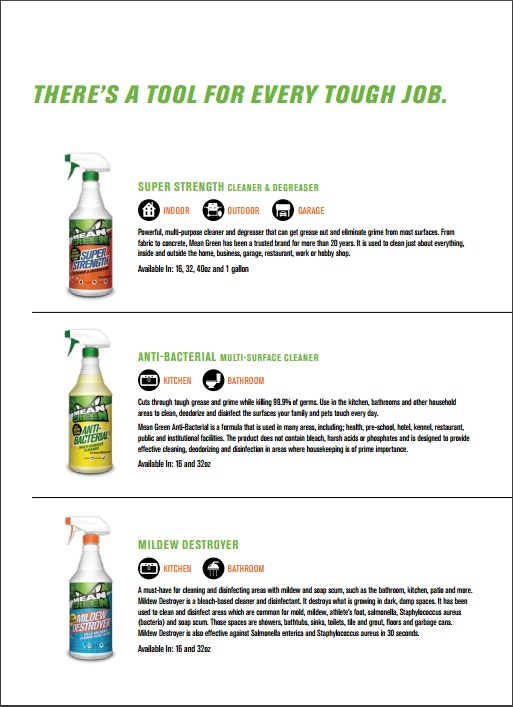 With a family of 5 and a house to keep up; Mean Green Super Strength has always been the multi-purpose cleaner of choice for us.  Not only is it priced to keep our budget happy, but it also does the job like no other!  We have also been using Mean Green Orange Champ for stubborn stains in our backyard for years.  Orange Champ can clean up our outdoor cooking area in a snap, like no other!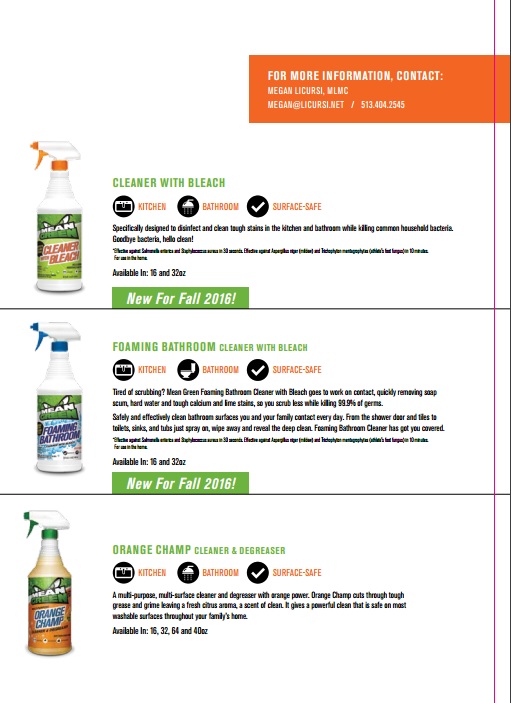 PERFORMANCE STUDIES SHOW: MEAN GREEN OUT CLEANS OTHER PRODUCTS!
"Mean Green Super Strength was put to the test versus other brands. It consistently beats the other national brands on tough grease, grime, soils and motor oil and does it for a lower price."
Take a peek at Mean Green in action in the video below, then try it out for yourself!  Let me know what Mean Green Products you use and how you use them.  There are so many different uses and I love discovering new ways!

Get Social with Mean Green:     Facebook          Twitter          Youtube          Instagram